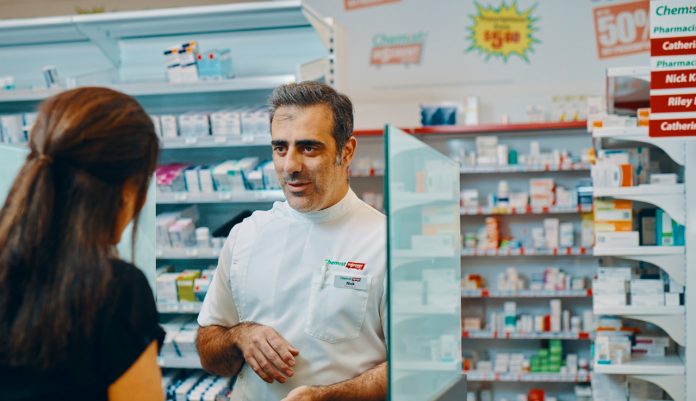 PSA is hosting a webinar on COVID-19: Your immunisation questions answered tonight
(1 April, 7:30pm EST). PSA members can register 

here

. 
Emergency measures to allow continued access to essential medicines through the Pharmaceutical Benefits Scheme (PBS) – put in place during the bushfire season and due to expire yesterday – have been extended to at least 30 June this year.
The extension, announced by Federal Health Minister Greg Hunt yesterday, was made to help manage demand on the health system as the COVID-19 outbreak continues, and to ensure Australians can access medicines they need.
Under strict conditions, pharmacists can give patients up to 1 month's supply of their usual medicine without a script, at the usual PBS price.
COVID-19 key points this week
858,785

 confirmed cases worldwide (up from 422,652 in the last

AP

newsletter)

42,151

deaths (up from 18,901 last week)

, including 20 in Australia

178,119

 recovered

In Australia: 2,182 cases in NSW, 917 in Victoria, 743 in Queensland, 364 in WA, 337 in SA, 80 in the ACT, 68 in Tasmania and 16 in the NT.
The patient must previously have been prescribed the medicine and the pharmacist must be satisfied that it is needed urgently and it is not practicable to obtain a new prescription.
These arrangements complement emergency supply provisions available under state and territory legislation, which enable a prescriber to direct a pharmacist to supply a medicine to a patient in an emergency situation, and then provide a paper prescription to the pharmacy. 
PSA National President Associate Professor Chris Freeman welcomed the extension, which would help pharmacists meet the health care needs of their patients.
'It will enable Australians to continue to access their vital medicines as a "one-off" in an emergency if they cannot get a prescription during the COVID-19 pandemic,' he said.
A/Prof Freeman said PSA would continue to advocate for permanent emergency supply provisions. 
'Whether it be a bushfire, pandemic or any other emergency, Australians need to be confident they can access medicines in an emergency from the time they strike,' he said.
'We will continue to work with the Federal Government, in collaboration with its state and territory counterparts, after this crisis subsides to permanently incorporate effective and nationally consistent emergency supply provisions.'
Minister Hunt also announced the Federal Government plans to implement changes to allow community pharmacists to substitute medicines in the event of a shortage.
Under the changes, pharmacists would be able to substitute dose strengths or forms of medicines without prior approval from the prescribing doctor, if a medicine is unavailable at the time of dispensing.
'The changes will allow, for example, a pharmacist to dispense different strengths of a product (such as two 20 mg tablets in place of a 40 mg tablet), or a different dose form of the same medicine (such as a capsule instead of a tablet),' Minister Hunt said in a statement.
The implementation date for this is still to be determined.
For PSA's latest information, updates and advice on the novel coronavirus outbreak, click here.