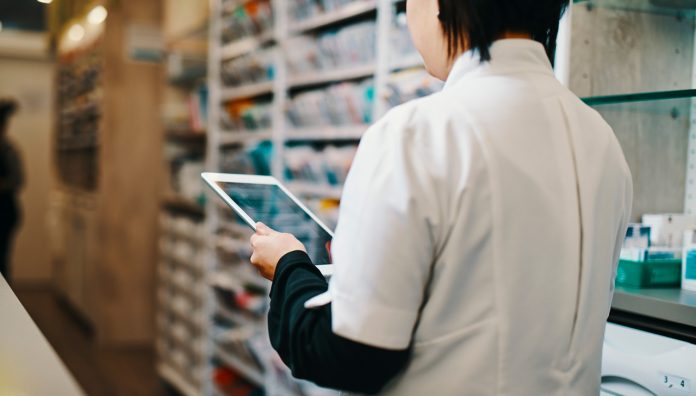 It's 10 am at Scott-Dibben Chemist in Newcastle, New South Wales, and emails of prescriptions are already pinging into the inbox.
'On a normal day, pre-COVID-19, we may have received a dozen emailed scripts via medical apps,' said Mark Shaw MPS, a pharmacist with more than 30 years' experience.
'Now we are getting a flood of scripts continually, and we are busy trying to cope.'
Key points:
Pharmacists can supply medicines using digital images in all states and territories bar Queensland

Imaged-based prescriptions are intended to simplify the supply of medicines and allow at-risk members of the community to remain at home

Pharmacists report the arrangement has increased workloads and led to confusion

For more information, click

here

.
As part of the COVID-19 National Health Plan, earlier this month Australia's Chief Health Officer announced prescribers would be able to fax, email or, in some cases, text a digital image of a signed prescription to the patient's pharmacy of choice following a telehealth consultation.
To date, all states and territories except Queensland have passed legislation allowing pharmacists to legally supply medicines using these digital images, with restrictions on S8 and S4D medicines ​(subject to state and territory regulations). 
The aim of the temporary changes is to allow at-risk members of the community to avoid exposure to COVID-19 by staying home. However, the result for many pharmacists has been increased confusion, workload and stress.
Dealing with challenges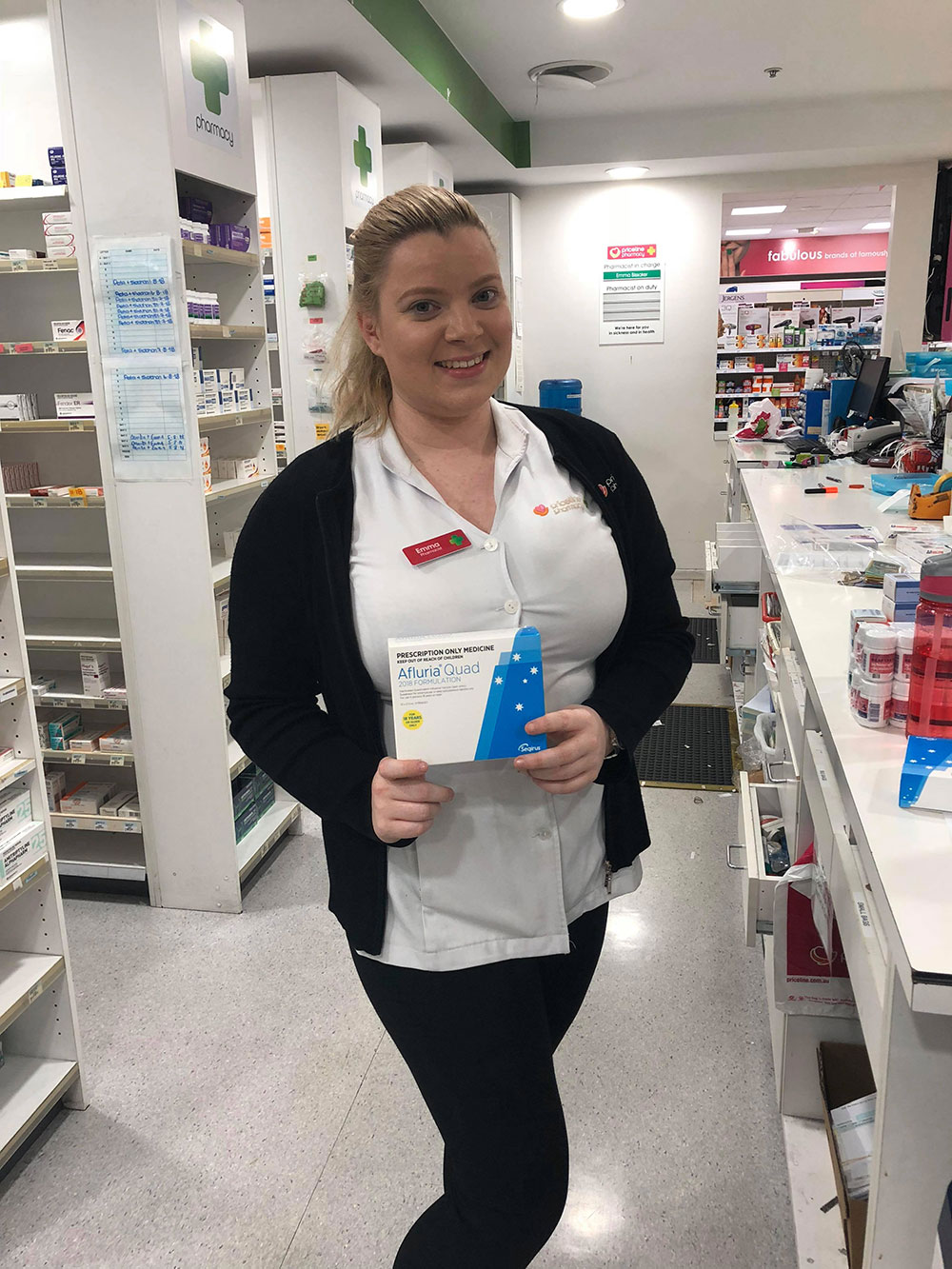 Emma Bissaker, also based in Newcastle, said while the idea behind digital image prescriptions was good, it was proving difficult in practice.
'Due to the abundance of prescriptions coming through it is good to know we are getting paid for them promptly without having to chase up doctors for the original script,' she told Australian Pharmacist.
'On the other hand, there seems to be a lack of understanding in doctors' surgeries about which originals must be sent – i.e. S8s and S4Ds.'
Although the interim arrangements specify the prescriber is required to retain the paper prescription for 2 years – and the pharmacist must keep the digital copy for the same period – Ms Bissaker said many GPs were sending the originals anyway.
'This is causing double-handling at our end to ensure we aren't ending up with duplicate scripts, which, as a pharmacist, is just a nightmare waiting to happen,' she said.
'This whole process is hugely time-consuming. The sheer number of digital image prescriptions [coming in] has resulted in the implementation of new processes that have to be reviewed regularly as things change. Also, these prescriptions have aligned to a significant increase in our deliveries.'
There is also the concern that prescribers may send the digital image to a patient, rather than straight to the pharmacy.
Mr Shaw echoed these sentiments and said the need for prescribers to keep the original 'seems to be the message that is not getting through'.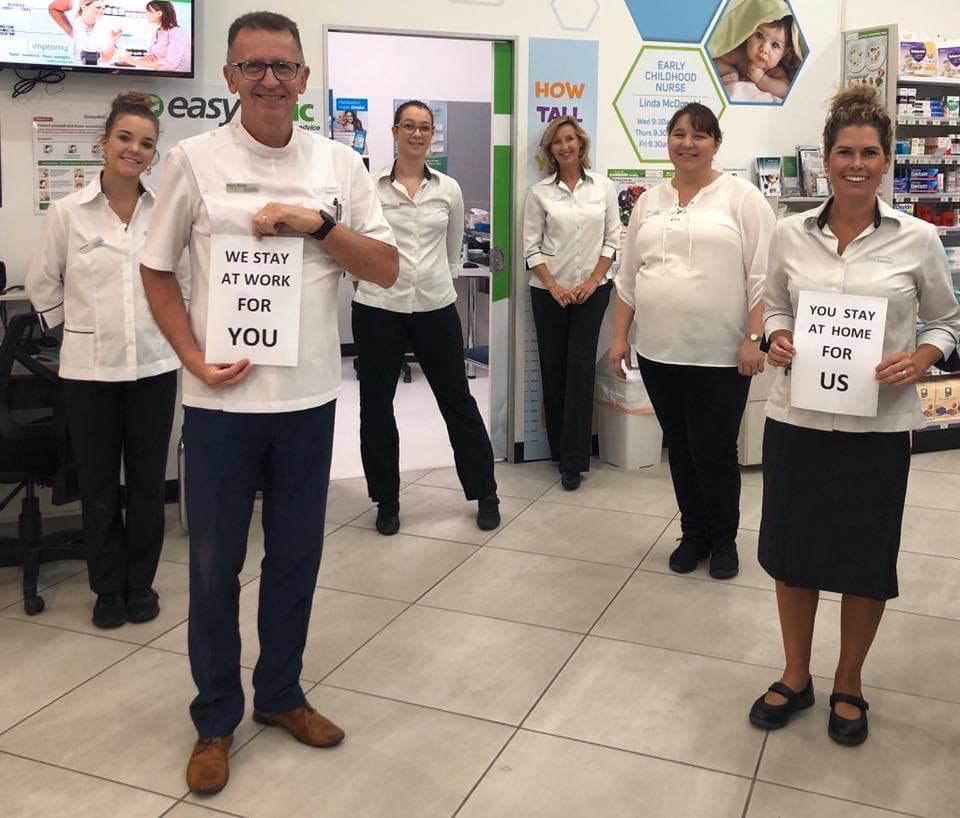 'What we now have to make sure of is that a mistakenly posted original script, from the GP, doesn't cause a double issue of medicines,' he said.
'We have sent faxes to some of the local surgeries explaining the interim rules.' 
Mr Shaw said patient education was also necessary. 
'What older patients find hard to understand is that, if we get a digital script, we have to keep repeats on file, we can't give the script to them.'
To address the confusion, pharmacists have reported:
Printing off and filing emailed prescriptions as soon as they come in, where possible

Keeping originals that are not needed separately, to avoid duplicates

Educating receptionists and GPs about when to send the original prescription.
Waiting for laws to catch up
In Queensland, where legislation is yet to be passed to enable pharmacists to operate under the interim guidelines, community pharmacist Aimee Lynch MPS said the challenge was dealing with patients who were caught in the middle.
Although many had been told by their GP that a digital script could be issued and filled, that was not yet the case legally, she said. 
'In these instances, we have been accepting an email, if the fax is not working, or doctors are working from home, as long as the GP posts the original,' Ms Lynch told AP.
'However, some GPs have asked us to send them a prepaid envelope first.'
This is despite it being the responsibility of the prescriber to get the script to the pharmacy within 7 days of providing the faxed version.
PSA is hosting a live webinar on COVID-19: Your telehealth questions answered tonight
(29 April, 7:30pm EST). PSA members can register here.