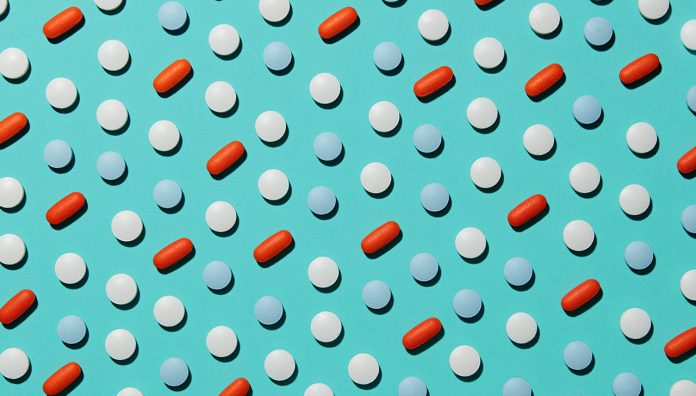 As confirmed COVID-19 cases soar well past 3 million worldwide, the race is on to find treatments for patients as soon as possible.
As yet there are none with established effectiveness for the novel coronavirus (SARS-CoV-2), which causes a serious and highly contagious respiratory illness that has resulted in a pandemic, mass hospitalisations,1 and deaths approaching 220,000. 
Key points:
3,116,992 confirmed cases of COVID-19 worldwide (up from 2,567,327 on 22 April)
217,183 deaths, including 88 in Australia
In Australia: 3,016 cases in NSW, 1,351 in Victoria, 1,033 in Queensland, 550 in WA, 438 in SA, 106 in the ACT, 217 in Tasmania and 27 in the NT

Australia's

Doherty Institute has commenced a trial

to assess whether

lopinavir/ritonavir, hydroxychloroquine, or a combination of both

will lead to improved outcomes for hospitalised COVID-19 patients.
Traditionally, clinical drug trials require a number of phases to assess safety and efficacy. This can take years. Viruses also mutate over time, rendering antiviral drugs useless.
SARS-CoV-2 causes COVID-19 and is similar to two other coronaviruses: SARS-CoV (causing severe acute respiratory syndrome), which first circulated in 2002–2003, and MERS-CoV (causing Middle East respiratory syndrome), which appeared in 2015. A premise behind current research is that drugs investigated in these viruses may be beneficial for COVID-19.1
Drugs under investigation
At Australia's Peter Doherty Institute for Infection and Immunity, a trial is underway to assess whether lopinavir/ritonavir, hydroxychloroquine, or a combination of both will lead to improved outcomes for hospitalised COVID-19 patients compared to the current standard of supportive care.2
Lopinavir and ritonavir are antiviral drugs used to treat human immunodeficiency virus (HIV) infection in combination, while hydroxychloroquine is mainly used to treat arthritis or malaria.1
In-vitro laboratory tests have shown these drugs stop SARS-CoV-2. The World Health Organization considers them to be promising treatments for COVID-19, but more research is needed to ensure they are safe and effective in humans.2
Hydroxychloroquine is an immunomodulator. Immune modulation is the reason researchers are studying hydroxychloroquine in the prevention and treatment of the effects of cytokine storm in COVID-19. However, it is associated with serious adverse affects.3 Despite the hype, we need larger human studies to ascertain safety and efficacy in COVID-19.
The Doherty Institute's AustralaSian COVID-19 Trial, or 'ASCOT', has an adaptive design. If one drug is proving to be effective, the trial can be adapted to focus on that treatment. Conversely, if a drug isn't effective or causes adverse effects, it can be stopped. If other treatments show promise (e.g. remdesivir) they can be added to the study.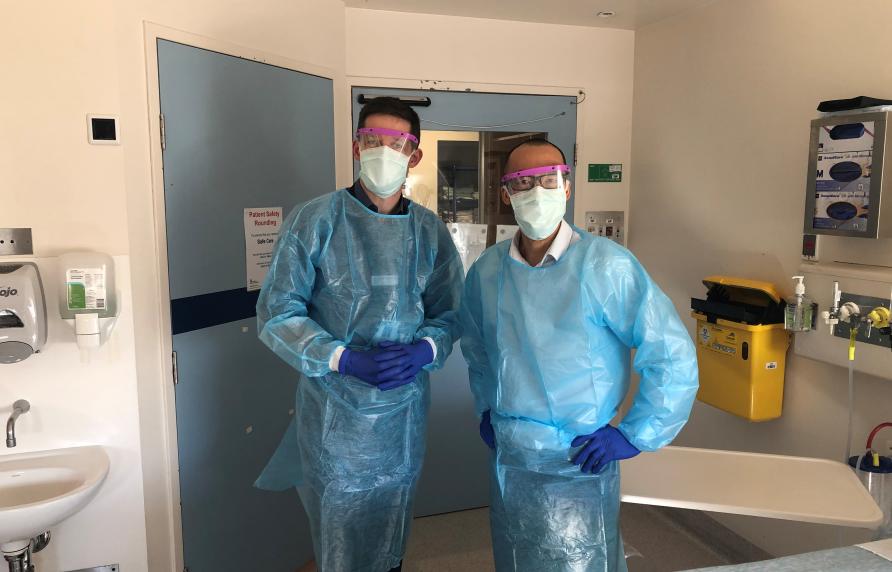 ASCOT will be conducted over 12 to 18 months, with the aim of recruiting at least 2,000 participants from 70 hospital sites Australia-wide, 11 in New Zealand and some in Singapore. 
'The aim of ASCOT is to test whether using these drugs will prevent patients deteriorating to the point of needing a ventilator in the intensive care unit,' said co-lead of the study Associate Professor Steven Tong, an infectious diseases clinician at The Royal Melbourne Hospital.2
Lopinavir/ritonavir will be administered for 10 days while hydroxychloroquine (with a long half-life) will be administered for 7 days.  
A/Prof Tong told Australian Pharmacist that 'patients will be prescribed and dispensed the relevant study medicines in hospital in a pre-packaged and labelled container'. 
'On discharge, the patient will be provided with that container to complete their course of treatment. The study team will contact the patient on completion of treatment to assess for adherence,' he said. 
He is aware of increased demand for hydroxychloroquine in the community. 
'We are working with Commonwealth agencies to ensure patients with pre-existing indications for hydroxychloroquine are prioritised, followed by a priority for use within clinical trials for COVID-19,' he added.
The Pharmaceutical Society of Australia (PSA) has been clear regarding using hydroxychloroquine for the novel coronavirus. It was the first organisation to advise against its use and has called for limits on dispensing until robust studies have been conducted.
'We have continually advised our members and pharmacists to hold medicine supply for those who have evidence-based indications for hydroxychloroquine,' PSA National President Associate Professor Chris Freeman said.
Hydroxychloroquine for prevention
Melbourne's Walter+Eliza Hall Institute of Medical Research has proposed a study of hydroxychloroquine to prevent COVID-19 in high-risk health care workers. Known as COVID SHIELD, the study will be conducted in collaboration with several states with health workers at risk of acquiring COVID-19.  
Participants will take hydroxychloroquine or a placebo for 4 months.4
Other treatments
Remdesivir is an intravenous antiviral drug that was developed to treat related coronaviruses and Ebola. It has shown in vitro activity against SARS-CoV-2. Evidence in large human studies has not been demonstrated to date, although studies are underway.5 
Vast libraries of potential medicines against COVID-19 are being reviewed by the Walter+Eliza Hall Institute. These include biological medicines that mimic antibodies to fight infection.4
Human studies are also needed to ascertain the effectiveness, appropriate dose and safety of the anti-parasitic drug ivermectin, an inhibitor of SARS-CoV-2 in vitro.6
Passive immunisation with a transfusion of antibodies from an infected patient who has since recovered (known as convalescent sera) has shown some potential in vitro, and is being studied for safety and efficacy.7
Current management of COVID-19 aims to alleviate symptoms (e.g. breathing difficulties) until the body's immune system can remove the infection. Lung cells are particularly vulnerable because they express high amounts of angiotensin 2 converting enzyme that binds to the S glycoprotein to mediate SARS-Co-V-2 entry into cells.8
Unsafe practices
While researchers seek an appropriate treatment, some members of the community may possibly follow inappropriate advice to use bleach or disinfectant to prevent COVID-19 themselves.
The Queensland Poisons Information Centre told AP that standard household bleach is usually a combination of sodium hypochlorite and sodium hydroxide, while standard household disinfectant is often benzalkonium chloride.
Pharmacists at the centre advise that ingestion of bleach or disinfectant has the potential to cause caustic injuries with ulceration and necrosis of the oesophageal and gastric mucosa. The extent of injury would depend on the exact ingredients involved, the concentration and volume ingested.
Using bleach or disinfectant via injection would not have therapeutic benefit and would likely result in toxicity with the extent depending on the ingredient involved, its concentration, volume injected and site of injection. Pain and swelling at the injection site, destruction of surrounding tissues and potential systemic effects such as acute kidney injury, haemolysis and thrombosis could also occur.
For any suspected misuse causing harm, contact the Poisons Information Centre on 13 11 26.  
References
Maher R, Tong S, and Price D.

The COVID-19 treatment trials that 'learn as they go'. PURSUIT. University of Melbourne. 2020. At:

pursuit.unimelb.edu.au/articles/the-covid-19-treatment-trials-that-learn-as-they-go

 

Clinical trial into two potential COVID-19 treatments commences. Doherty Institute media release. 2020. At:

www.doherty.edu.au/news-events/news/clinical-trial-into-two-potential-covid-19-treatments-commences

 

Hydroxychloroquine and COVID-19. 2020. NPS MedicineWise COVID-19 Information Hub. At:

www.nps.org.au/coronavirus

 

Coronavirus. Walter+Eliza Hall Institute of Medical Research. At:

www.wehi.edu.au/research-diseases/immune-health-and-infection/coronavirus

 

Grein J, Ohmagari N, Shin N

et al

. Compassionate Use of Remdesivir for Patients with Severe Covid-19.

N Engl J Med.

2020;382:1268-1269. 

Caly L, Druce J, Catton M

et al

. The FDA-approved drug ivermectin inhibits the replication of SARS-CoV-2

in vitro.

Antiviral Research. 2020;178:1

04787.

Casadevall A and Pirofski L. The convalescent sera option for containing COVID-19. J Clin Invest. 2020;130(4):1545-48.

Rizzo P, Vieceli Dalla Sega F, Fortini F

et al

. COVID-19 in the heart and the lungs: could we "Notch" the inflammatory storm? Basic Res Cardiol. 2020;115(3): 31.