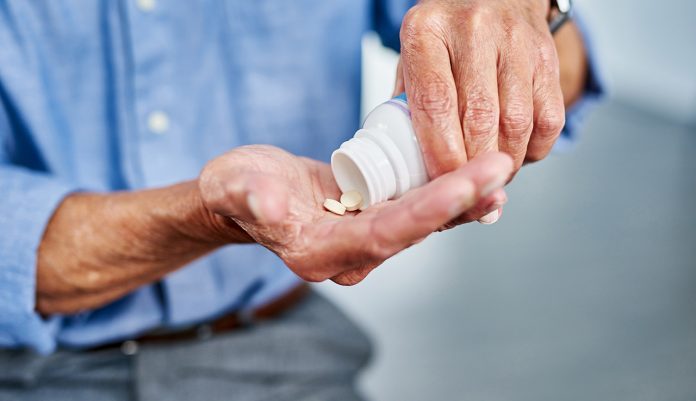 PSA is hosting a webinar on COVID-19: Your immunisation questions answered tonight 
(1 April, 7:30pm EST). PSA members can register 

here

. 
With Australia's Chief Medical Officer urging the community's most vulnerable to remain in self-isolation, pharmacies are ramping up home delivery services to discourage people from venturing out during the COVID-19 pandemic. 
Australians aged over 70, those over 65 with pre-existing conditions and Indigenous people over 50 with pre-existing conditions should 'stay at home and isolate for their own protection,' Professor Brendan Murphy said at a press conference on Sunday.
The Federal Government is encouraging this with its $25 million Home Medicines Scheme, which allows pharmacies to claim a $7.77 fee for each eligible medicines delivery made to a person's home – up from the $5 service fee originally announced.
While most pharmacies have delivery services in place, there is a possibility many may need to take on a more significant delivery model as the pandemic progresses.
Options for delivery
There are a number of delivery models available, including in-house delivery by the pharmacy, using a postal service, and sending parcels in a taxi or Uber. 
Australia Post launched a new Pharmacy Home Delivery Service on Monday, which allows pharmacies to send medicines and other essential supplies under 500 grams through Australia Post's Express Post network, and receive the cost back through the government rebate. 
This could be useful for covering long distances, for example in rural areas where it isn't practical to deliver medicines by car. However, it appears pharmacies still need to provide the bags medicines are posted in, which is an additional cost.
Delivering via the pharmacy can be quicker and helps maintain a connection with local patients, however it is not always possible for staff to leave the store.
There is also the question of how to fund the service. Pharmacies may choose to implement a private fee or go through the government's scheme, or simply offer it as a free service.
Existing examples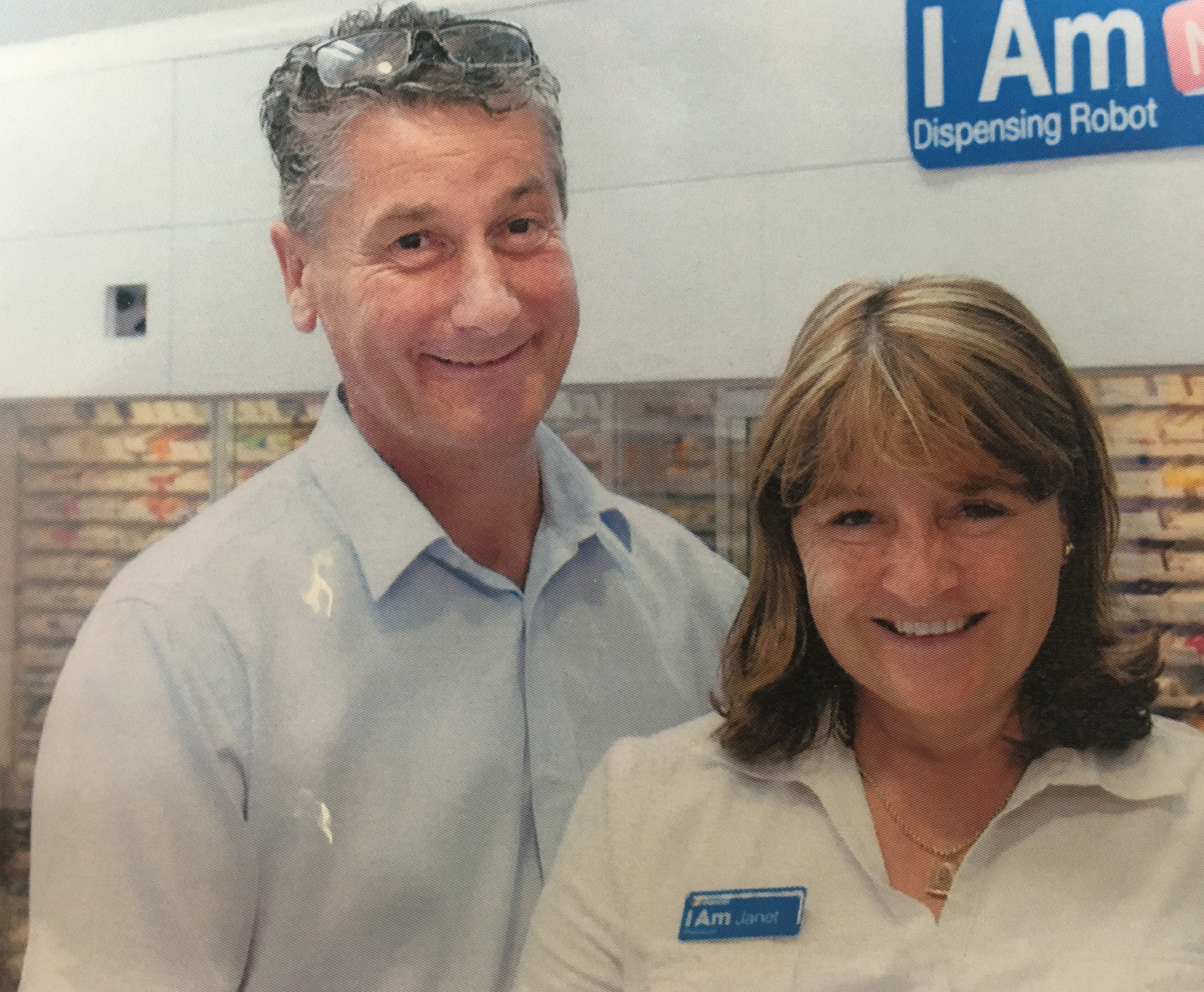 Pharmacies are also employing family members and out-of-work friends as couriers. This includes Janet Murphy MPS, who, along with her husband Terry, has owned Amcal Pharmacy Rowville in Melbourne's southeast for about 30 years.
The pair has employed one of their daughters, who recently lost her teaching job, to home deliver medicines to a growing number of patients. She also trained as a paramedic and has helped out in the pharmacy for years. 
'We are in a very fortunate situation as we've been here for so long, so there's a lot of trust and a lot of people already know our daughter,' Ms Murphy told Australian Pharmacist.
'We used to use either our intern or shop assistants to do deliveries, but we can't keep up now.'
With three nursing homes nearby, the pharmacy needs to make at least 20 deliveries a day. Delivery is free, and the personalised service has attracted customers through word of mouth.
'Every day we have another big basket of scripts coming onto our file,' Ms Murphy said.
'It's good for business but we also feel like we're offering a good service. We're telling people to please stay at home, don't come out – we'll come to you.'
As a large pharmacy in a shopping centre, she said the business was in a strong position to deal with the changing nature of the COVID-19 pandemic.
'We're having to think on our feet and adapt all the time,' Ms Murphy said. 
'We're very lucky: we have a great tech who looks after our stock levels, a dedicated driver, a bookkeeper – I don't know how someone in a smaller business could juggle all the changes and demands.'
But the virtual lockdown isn't affecting all pharmacies in the same way. In the Western Australian town of Collie, population 8,000, things have been relatively normal, says Peter Carr MPS.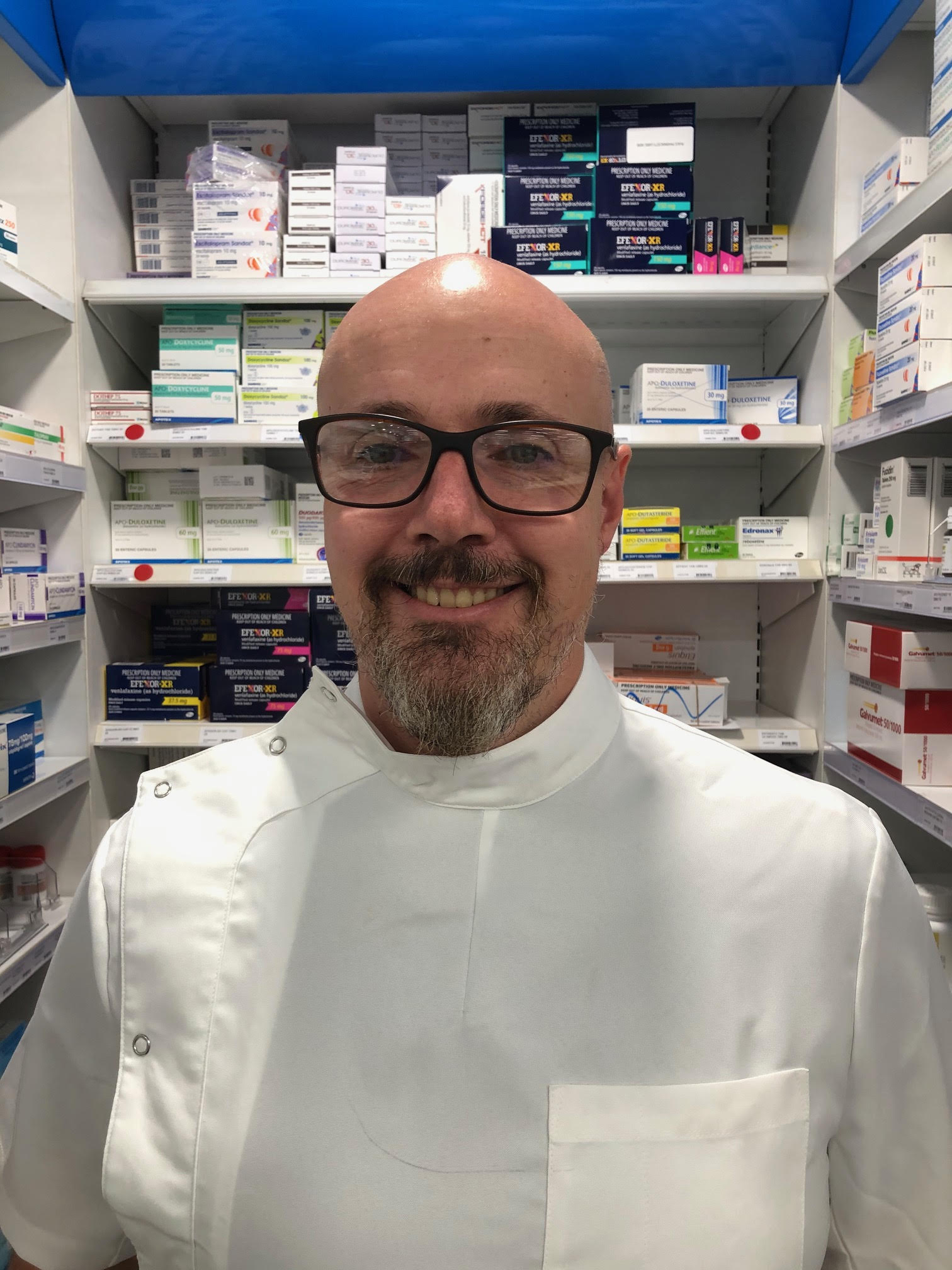 Mr Carr, who owns one of the two pharmacies in the town, said he hadn't been under too much pressure yet.
'We've seen about a 10% increase in the number of customers,' he said.
'We still have our normal deliveries [but] we've only had about a dozen requests to deliver to isolated people and older patients.'
Mr Carr said he expects this to increase as more people remain at home, and said he has a few plans in place.
'If we have a downturn in trade [with fewer people coming into the store] I'll use existing staff for deliveries to keep them employed doing something practical and useful,' he said.
'Meanwhile, the town shire has got a series of police-cleared volunteers who will be available to do deliveries to elderly and isolated people for pharmacies and for other businesses as needed.
'We want to make use of anybody looking for work and to help if we can, so that's probably where we'll go first before a commercial service.'
For more information on medicines home delivery, visit NSW Health.
For PSA's latest information, updates and advice on the novel coronavirus outbreak, click here.