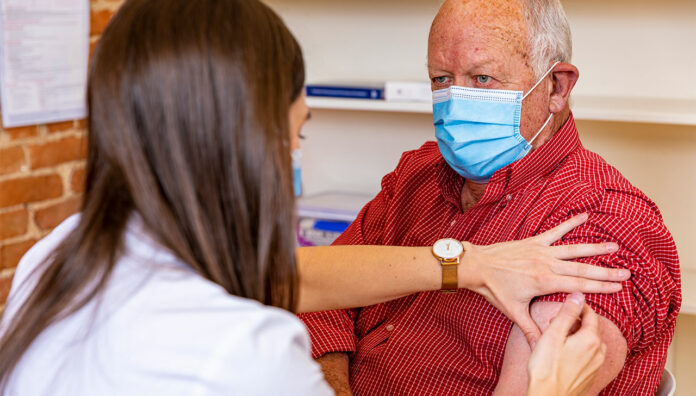 As even more pharmacists prepare to join the COVID-19 vaccine rollout, Australian Pharmacist asked two experienced vaccinators for their vaccination tips and tricks to ensure things run smoothly.
Approved community pharmacies in New South Wales will soon be able to provide the AstraZeneca COVID-19 vaccine to people over 40 years of age, Premier Gladys Berejikian announced on Monday.
'Pharmacists are the most obvious solution to increasing accessibility to vaccinations,' said PSA National President Associate Professor Chris Freeman. 
And general practice physician and Royal Australian College of GPs NSW/ACT Faculty Chair Associate Professor Charlotte Hespe agrees.
'We're at a point now where pharmacists can really assist with the rollout of uncomplicated vaccinations for AstraZeneca,' A/Prof Hespe told AP ahead of her presentation at PSA21 this month. 
'It's a great opportunity to try and pick up a number of people who might otherwise be a little bit hesitant. I'd thank everybody who puts their hand up and helps – every hand is helpful.'
Know the regulations
A/Prof Hespe's clinic in Glebe, in Sydney's inner west, has been providing the AstraZeneca vaccine since 12 April and Pfizer since 5 July. These are delivered through regular vaccination clinics, with about 72 people vaccinated during 4.5-hour sessions. 
One of the biggest differences between COVID-19 vaccinations and others that pharmacists may administer are the regulations, A/Prof Hespe said.
'Obtaining fully informed consent is much more important, and you also need to ensure the records are uploaded to the Australian Immunisation Register in a very timely fashion,' she said.
'You also need an appropriate clinical governance set up, so making sure people are actually sitting and waiting for 15 minutes after the vaccination … It's not that we don't do any of that usually, it's just formalising the way we do it.'
At A/Prof Hespe's practice, this means a separate vaccination clinic with a socially distanced waiting room, an automated consent system that contacts patients before they come in, and having a nurse draw up and label all the doses before the clinic begins. Team members are also equipped with gloves, masks and face shields.
Work out your workflow
GP pharmacist Amy Gibson MPS works 4 days a week in a clinic in the outer suburbs of north Brisbane. Used to spending her days doing medication reviews and care plans, she is now a vital part of the clinic's COVID-19 vaccination team.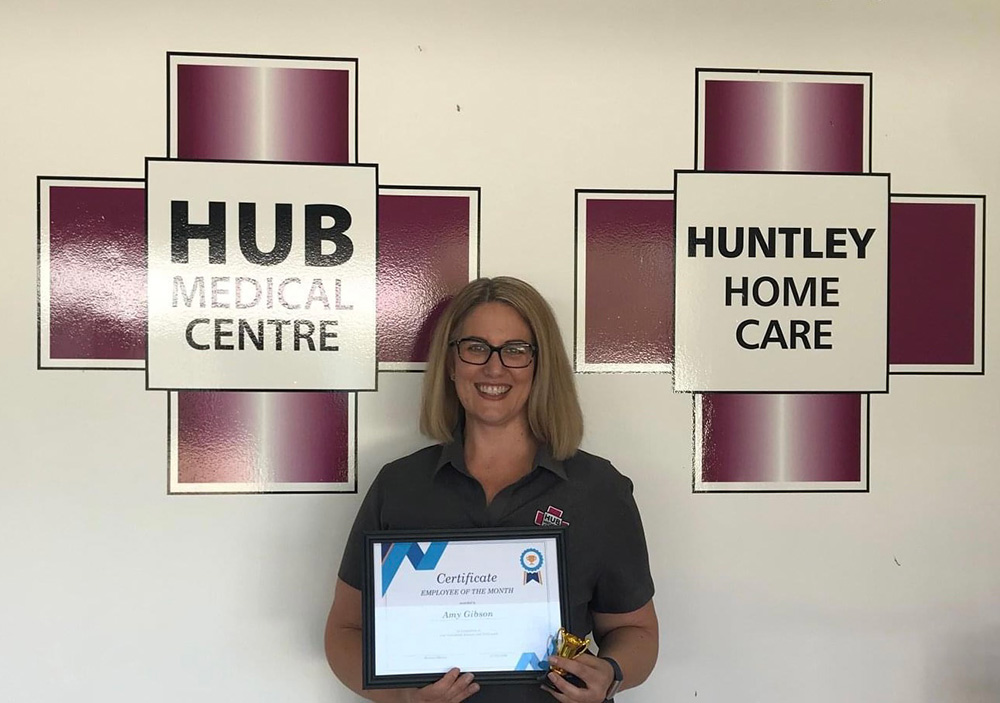 The team, including practice nurses, GPs and Ms Gibson, has been providing AstraZeneca vaccinations since April, with about 130–160 patients vaccinated each week. They plan to start Pfizer vaccinations next Wednesday and have 50 people already booked in. 
Along with the practice manager and nurses, Ms Gibson helped plan the COVID-19 vaccination process. Now, she has a hands-on role delivering the vaccinations.
'My role so far has been to do the drawing up, so getting the doses ready in the morning and again at lunch, and rotating with the nurses on a clinic day,' she said. 
'Now that we're getting Pfizer as well, I'll be doing one of the clinics every week, so that's about 150 doses that we will get through in one day.'
'There is a lot of planning, but once you've got the system in place and everybody knows what their role is, it flows very smoothly.''
Planning ahead is the most important advice Ms Gibson has for other pharmacists. 
'It's really important to have a good system in place so your appointments are staggered … You need to book with enough time to allow for the flow of patients and for social distancing,' she said. 
'You also need a really good workflow in your vaccination rooms. We have our vaccine fridge in there, we have a GP doing the recording and note taking, and then we have me, or a nurse, doing the vaccinations.'
Because Ms Gibson has been vaccinating more than 100 people per day, having the right set up is also crucial.
'I've got my sharps kit right there, a stool I can move on and the vaccines not too far away, so I can keep administering without having to move a whole lot,' she said. 
'It means you're more efficient and quick, and you keep everything neat and tidy.
'There is a lot of planning, but once you've got the system in place, and once everybody knows what their role is and how it works, we've found it flows very, very smoothly,' Ms Gibson added.
Having firm policies in place can also help manage patient expectations. For example, while you might accept walk-ins for influenza vaccinations, Ms Gibson advised employing set hours for COVID vaccinations. 
'[Walk in appointments] don't really work when you only have 6 hours once a dose has been prepared, so don't be afraid to tell people you're only doing COVID vaccinations at certain times and that they need to book head,' she said. 
'Most people are very accommodating and understand it's not something you can just drop in for.'
Patient counselling
Both A/Prof Hespe and Ms Gibson have had many conversations with patients about concerns around the AstraZeneca vaccine. They each said it is important for pharmacists to be armed with the facts.
'If we have a discussion about the risk of the vaccine and the risks of contracting COVID, the vast majority of people are happy to get vaccinated.'
'You need to become very well-acquainted with the vaccine information,' Ms Gibson said.
'There is so much available from the ATAGI website, and from the government's own health department website, you just need to be familiar enough with the salient facts that you can translate it in a way that your patients will understand.'
A/Prof Hespe said it was good to see people becoming more health literate and asking questions about the risk profile, but that some had been scared off unnecessarily – and without understanding all the facts.
'There's no doubt that AstraZeneca has a catastrophic risk associated with it, but it is a very small one,' she said. 
'There is a one in 50,000 risk of you getting TTS [thrombosis with thrombocytopenia syndrome] and then there's a 3% risk of that becoming a catastrophic event.
'We're not talking about a huge risk, but it's still a risk that needs to be named and understood.'
For most patients, Ms Gibson said it is about putting things into perspective. 
'Most conversations with patients follow the same script, because most people have similar concerns about blood clotting and the newness of the vaccine and whether it has been researched enough,' she said.
'But if we have a discussion about the risk of the vaccine and the risks of contracting COVID, and what actually happens if you do get infected with the coronavirus, the vast majority of people are happy to get vaccinated.'
To hear more from Associate Professor Charlotte Hespe, don't miss her presentation on 'Utilising medicines expertise to support patients across disaster management' at the virtual PSA21 conference on Sunday 1 August at 10.45 am.