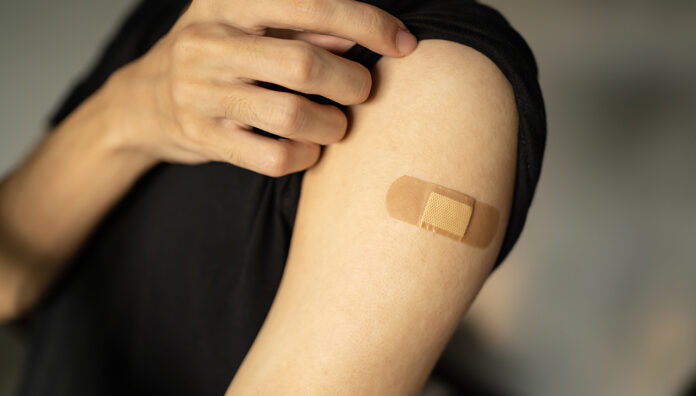 While vaccine availability is increasing across the country, acceptance is waning among some groups.
Elements of the phase 2a COVID-19 vaccine rollout strategy were ushered in this week, with Australians aged 50 years and over able to receive the jab.
Eligible patients can currently receive their vaccinations at mass hubs where available, or in GP respiratory clinics. 
For Victoria, it's full steam ahead, with a further 15 mass vaccination clinics opening up last Friday, in addition to the existing six hubs. New South Wales, on the other hand, is offering the vaccine in respiratory clinics until its first vaccine hubs open in 3 weeks.
While the role of community pharmacists in the strategy is currently on hold, some pharmacy bosses are frustrated that the process has been stalled.
'If you look at the US [in] particular, they have had a heavy involvement in pharmacy and that's been one of the factor[s] in upping [coverage],' said outgoing CEO of Sigma Healthcare, Mark Hooper.
Director of Chemist Warehouse Group Mario Tascone, said pharmacy's involvement in the rollout could not come soon enough.
'For myself and my fellow pharmacists, this is the most important thing we've ever done. But we're sort of like the "super sub" in a football team at the moment, we're on the bench,' he said. 
The PSA Queensland Branch President Shane MacDonald said pharmacist involvement in the rollout was 'imperative' to lead the state out of the pandemic.
'While some Queensland pharmacists in hospitals, Aboriginal Community Controlled Health Organisations and general practice are already administering COVID-19 vaccines, the majority of pharmacists are currently on the sidelines ready and eager to help,' he said.
'As the supply of the vaccine increases, patients need community pharmacists on board so that a lack of available providers does not become the next barrier in slowing the vaccine's uptake.'
Meanwhile, pharmacy owners were told last week by the Pharmacy Programs Administrator that most of the 4,090 community pharmacies that submitted expression-of-interest applications to join the rollout were 'suitable'. Those pharmacies would be put forward to the Australian Government Department of Health for potential selection when the currently deferred community pharmacist involvement in the rollout goes ahead.
Complacency and hesitancy threaten rollout
CEO of PSA Mark Kinsela said members had been reporting increased rates of vaccine hesitancy in recent weeks.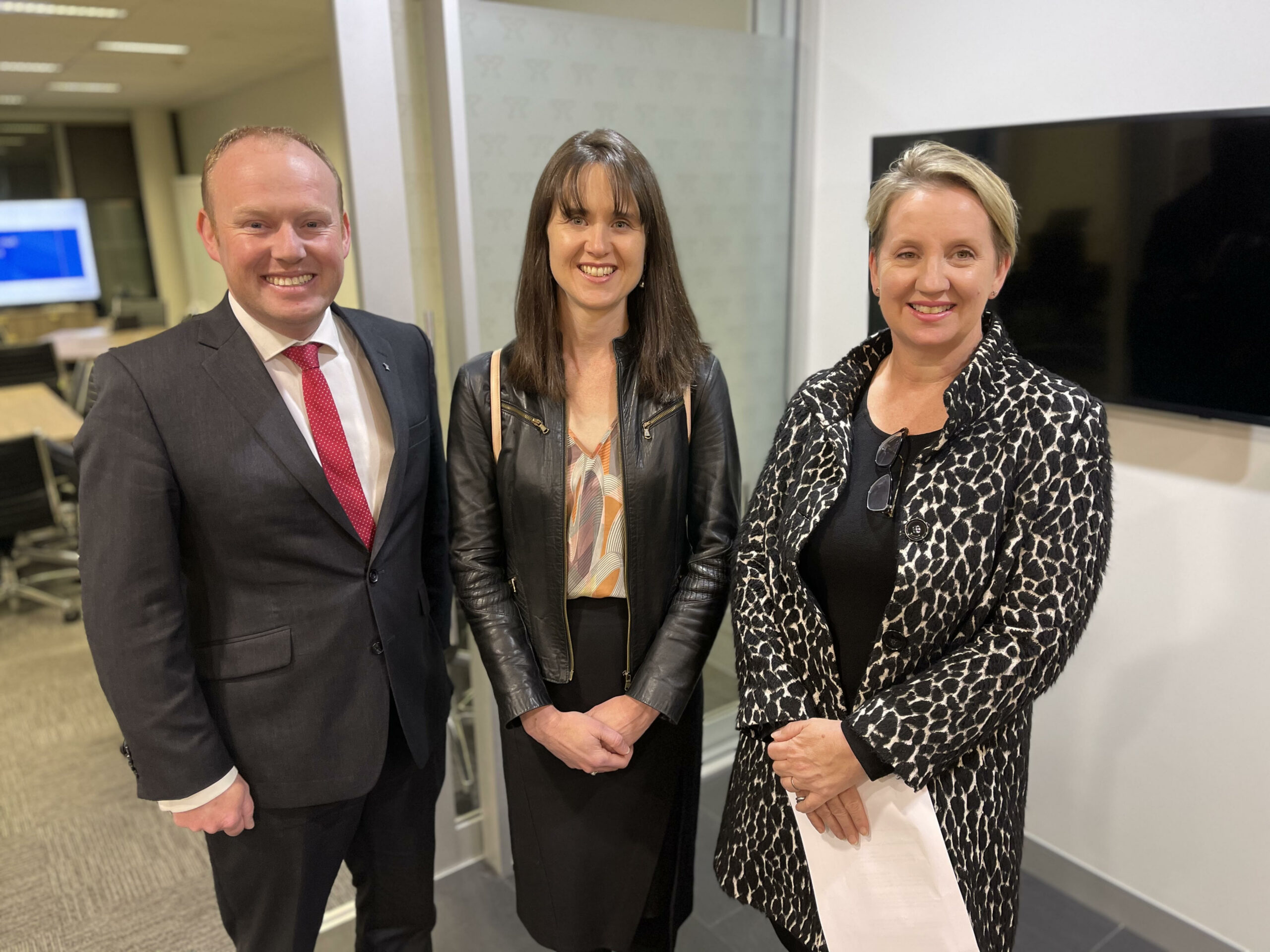 'One of the themes I've picked up from pharmacists when presenting at our COVID-19 vaccine workshops is that many patients don't feel an urgency to be vaccinated and are taking a "wait-and-see" approach,' he said.
'Patients have said that they think by waiting, they may be able to get access to a different vaccine or the government may change the rules again.'
NSW Deputy Premier John Barilaro has also spoken about the community becoming complacent when it comes to COVID-19.
'Right now here in NSW one of my greatest concerns is that people aren't rolling up to get vaccinated …. And that's because in NSW we are living in a period of normal,' he said, ahead of news this morning of a mystery community case of the virus emerging in a 50-year-old man from Sydney's eastern suburbs. 
The man has not travelled overseas, and is not linked to quarantine, border control or a health role. Urgent investigations into the source have begun and genomic sequencing results are expected by Thursday (tomorrow). While potentially infectious, the man visited a cinema, a petrol station and several BBQ outlets.
⚠️NSW PUBLIC HEALTH ALERT – COVID-19 CASE⚠️

NSW Health has been notified this morning of a new COVID-19 case in a person who resides in Sydney's eastern suburbs.

Urgent investigations into the source of the infection and contact tracing are underway. pic.twitter.com/8vX7sIrjCB

— NSW Health (@NSWHealth) May 5, 2021
Immunisation expert Professor Margie Danchin, who is keeping tabs on vaccine uptake on behalf of the federal government, said the already high levels of hesitancy among Australians 70 years and older heightened recently, following reports of blood clots associated with the AstraZeneca vaccine.
'Now we are hearing, through multiple qualitative research, through focus groups and people we are speaking to on the ground, including GPs and nurses, there has been a huge hit to confidence in the last few weeks,' she said.
At Westcare Medical Centre in the outer-west Victorian suburb of Melton, GP Alastair Stark said COVID-19 vaccine bookings had plunged.
'People were coming from everywhere to try and book us, but now appointment bookings have died right down,' he said. 
'Every patient is asking about blood clots.'
A 'major shift in the narrative' is required to increase COVID-19 vaccine uptake, Dr Stark said.
'It is relatively easy to discuss these concerns with elderly patients when they come in and explain that complications with this vaccine are really, really exceedingly rare and that the benefits far outweigh the risks of being infected with coronavirus for them,' he said.
'Generally, patients are then happy enough to go ahead with their vaccine once you weigh up the risks with them. But it is reaching the people who aren't even booking in to get their vaccines that I'm most worried about.'
Disability care workers are also wary, according to data from the Centre of Research Excellence in Disability and Health at the University of Melbourne.
In a national survey of 368 disability support workers, conducted before advice on the AstraZeneca vaccine was updated, only 50% indicated they would receive the vaccine when it was available to them. 
Mistrust in the government was specified as the reason by almost half the hesitant group, with 18% saying they would leave the sector should mandatory vaccination be enforced.
NIP access needed nationally, says PSA
Meanwhile, following media reports that pharmacists have been administering 'weaker' influenza vaccines to patients, PSA has strongly refuted these claims. 
'There is no "weaker" vaccine. At a time when we are dealing with significant issues about vaccine hesitancy, political point scoring and clickbait will only undermine our public health initiatives,' PSA National President Associate Professor Chris Freeman said.
The real problem, he said, is the inability for pharmacists in some states to access vaccinations under the National Immunisation Program (NIP).
Pharmacist-administered NIP-funded influenza vaccines are currently only available in the ACT, Victoria and Western Australia, with NSW to follow suit next year, and political support in Tasmania. 
'Pharmacists have become a normal part of the vaccination workforce,' A/Prof Freeman said. 'It is time to align the funding and regulation pharmacist-administered vaccination with that of all other authorised immunisers.'