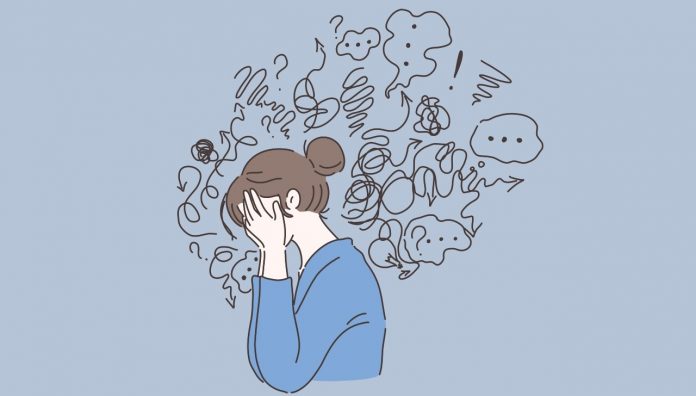 In the months since the World Health Organization declared COVID-19 a pandemic, Australian pharmacists have faced medicine shortages, myriad legislation changes, reduced staff numbers and increased stress and anxiety – among themselves and patients. Here, two experts outline how to deal with the pressure.
During a PSA webinar last week, Pharmacists' Support Service (PSS) Executive Officer Kay Dunkley MPS and PDL Professional Officer Gary West MPS provided strategies for dealing with difficult situations and how pharmacists can look after themselves during times of stress.
PSA National President Associate Professor Chris Freeman, who moderated the discussion, said the organisation fielded many calls from pharmacists when the pandemic first began. 
'Many on the frontline were scared for their own health and safety, the safety of their loved ones, and acutely concerned for their patients,' he said.
Mr West echoed this, and said PDL had seen a 'huge increase' in the number of calls, as well as in the number of notifications against pharmacists. 
Rather than representing a spike in pure dispensing errors, he said many complaints over the last 6 to 8 weeks related to patient expectations not being met.
'We're frustrated and a little disappointed to see a significant number of complaints against pharmacists over things that are clearly not a risk to the public,' he said.
'This includes issues relating to patient dissatisfaction, demands that weren't being satisfied and unreasonable expectations, particularly given the supply issues and volumes of patients [entering a pharmacy].'
While pharmacy is always stressful to some extent, Ms Dunkley said dealing with a huge number of changes in a very short space of time, as well as medicine supply issues, had put a greater strain on the profession. 
'It has created a lot of confusion, both for patients who come into a pharmacy and for pharmacists themselves and pharmacy staff,' she said.
'Add in changes in the way doctors are sending through scripts and the slowness of legislation to keep up, and it really puts the pharmacist workforce under a lot of pressure.
'It's not surprising we have had an increased volume of calls and some very distressed people contacting us.'
It's not about you
When dealing with an upset or angry customer, Mr West said the first thing to remember was that their behaviour is not usually about you. 
'A lot of the time it's not about us as individuals but about the patient and their expectations, desires and anxieties … There are a lot of underlying concerns driving their behaviour,' he said.
'The public may be fearful, anxious and concerned about their financial position and these emotions are bubbling to the top … and leading to a flare-up in conflict. That's really confronting for pharmacists.'
Mr West said recognising emotion-driven behaviour could help pharmacists empathise with and support patients, hopefully leading to a de-escalation in the situation.
A considered response
Another helpful strategy was to slow your response down, Ms Dunkley said. This means taking a few deep breaths, not responding to an angry patient straight away and keeping your voice calm. 
'It's important to allow the patient to maybe rant a little bit and listen, and then reflect back to them what they're saying, so it's clear you're getting the message,' she said.
'Then calmly explain the situation and acknowledge it is frustrating for them. You can show empathy by saying something like, "I know this is frustrating and I can see you're really concerned that we don't have your medicine in stock" and then explaining what action you'll take to bring about a resolution.
'It's not that easy to do [but] it leads to de-escalation.'
Taking a patient away from the main area of the pharmacy can also help and, in a team environment, it can be useful to get a senior or more experienced person involved, she said.
'If you have done all this and they don't comply, asking them to leave the pharmacy may be necessary because of the disruption they're causing.'
Communication is key
Along with showing empathy and understanding, Mr West said it was important to clearly communicate your position, outlining what you can and can't do for a patient and the reasons why.
'This might involve saying you are limited in what you can do for them and are unable to satisfy their request but there might be alternatives you can discuss,' he said.
'If they are still not satisfied … it's important to let them know the limitations you are working within and the solutions you can offer.'
Mr West said it was always preferable to try and prevent a notification, if possible, and said there were a number of positive actions pharmacists could take to reassure people they don't need to begin a formal process. 
This includes:
providing an honest and open apology, that is not an admission of liability

acknowledging the incident is being taken seriously by the pharmacy

providing reassurance that there will be a review of the incident, including practice change if required.
Mr West encouraged pharmacists to call their professional indemnity insurer as soon as they were aware of an incident. In the event of a formal notification, pharmacists should contact their insurer immediately  – and document everything.
'Make sure you document any issue,' he said.
'It's hard to assist people to the full extent with no documentation. Pharmacists tend to be very poor at documentation compared to other health practitioners, and we need to get better at this.' 
Switch off
Allowing yourself to take a break from work was vital in order to provide the best service to your customers, Ms Dunkley said.
This is particularly important as, while you may have heard the same question five times in a morning, for the patient asking it is their first interaction. 
'There's a temptation to want to keep up-to-date with everything, but that can be overwhelming,' Ms Dunkley said.
'Take a break, whether that's from social media or your email inbox, so you have an opportunity to refresh and recuperate.'
A/Prof Freeman agreed, and said it was important to set time aside to relax.
'For a couple of hours in the afternoon I have protected family time, where we go for a walk, ride a bike or even just sit in the same room together and read a book,' he said.
'It's useful to have a friend keep you accountable and make sure you're taking that break. You can check in with each other to make sure you're taking time out.'
In the workplace, Ms Dunkley said small things could help relieve tension. For example, a staff morning or afternoon tea.
'Team spirit within a pharmacy is really important,' she said.
'Make sure everyone feels they're heard and that responsibility is shared around, if possible, so no one feels like they're carrying a heavy burden.'
Pharmacists can contact the PSS on 1300 244 910.