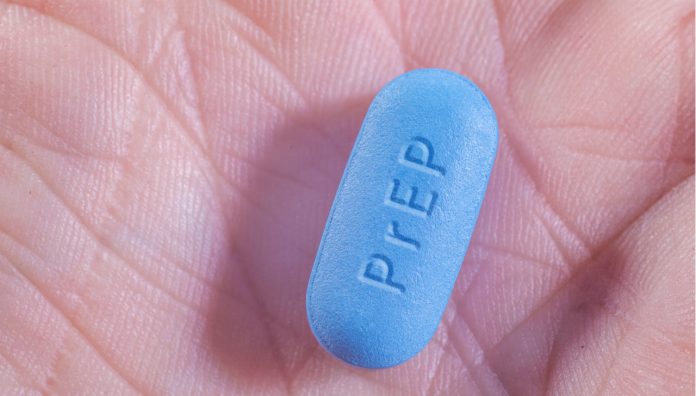 Experts are emphasising the efficacy of the revolutionary pre-exposure prophylaxis (PrEP) medicine after a recent case of a Sydney man contracting HIV while taking it on-demand.
Steve Spencer is the second Australian man to contract HIV while taking PrEP, and the seventh internationally, a number that pharmacist and HIV PrEP specialist Dr Glen Swinburne says, speaks to the effectiveness of the medicine.
'PrEP is an extremely effective method of preventing HIV – up to 99% effective, in fact,' he told Australian Pharmacist. 'The effectiveness of PrEP has been proven in numerous large-scale trials – one of which is the EPIC-NSW trial, the largest PrEP trial in the world, which enrolled over 10,000 men who have sex with men across New South Wales – none of which became infected with HIV during the study,' Dr Swinburne said.
PrEP, a combination tablet of HIV treatment medicines tenofovir disoproxil and emtricitabine, is taken by almost 400,000 men around the world, and has been linked to a downturn in the transmission of the virus.
'I can acknowledge why people would be fearful of this or have concerns for themselves or their loved ones,' Mr Spencer told the ABC. 'I'm maybe a little unlucky, but that's how the cookie crumbles and I am not angry at all. I don't hold a grudge.'
Dr Swinburne, who applauded Mr Spencer for speaking publicly about his experience, echoed this sentiment. He noted that the viral resistance of HIV in Australia is closely monitored, and is very low.
'The benefits of taking the medicine certainly outweigh the very low chance of encountering a PrEP-resistant strain of the virus,' he said.
The 'on-demand' method
Much of the discussion surrounding Mr Spencer's case has focused on his choice to utilise the on-demand method, where two tablets are taken 2–24 hours before intercourse and one tablet is then taken daily for two days following, as opposed to taking one tablet daily.
While the HIV pre-exposure prophylaxis: clinical guidelines note that PrEP is most commonly prescribed as a daily medicine, they note that it can also be effective when used on demand, and conclude that 'the choice as to how to take PrEP should be made by the individual with advice from their PrEP provider'.
Dr Swinburne advised pharmacists to educate their patients about both daily and on-demand methods, noting that 'both are effective but won't suit everyone equally'. He added that the current TGA-approved regimen is once daily.
'The on-demand method relies on men knowing when to take the tablets – sex can occur at any time, and it means that men must be prepared to take the tablets before, which may not always be possible. Daily PrEP is a better option if sex is more spontaneous as the man can be confident that he is protected at all times,' he said.
Dr Swinburne encouraged pharmacists to emphasise the efficacy of PrEP to their patients who have concerns following Mr Spencer's case.
'I want to reassure pharmacists that PrEP remains an extremely effective method of protection against HIV. Patients who present with concerns around this case should be reassured that PrEP provides protection against HIV, and should not be discouraged from using PrEP based purely on worries around effectiveness.'
Learn more about how pharmacists can support patients with HIV at PSA's HIV Resource Hub.