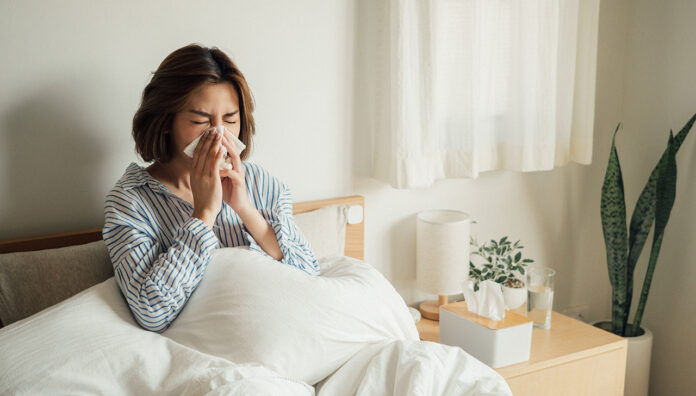 With COVID-19 continuing to dominate news headlines more than a year after the World Health Organization declared a pandemic, PSA has urged people not to forget their annual influenza vaccination. 
The Australian Technical Advisory Group on Immunisation (ATAGI) recently advised Australians to prepare for an unpredictable influenza season.
'The seasonal pattern of influenza was different in 2020 due to a number of factors,' it said.
'It is not possible to predict what the 2021 influenza season will be like.'  
With this in mind, PSA National President Associate Professor Chris Freeman said it is essential the community keeps ahead of the spread. 
But data from the Australian Immunisation Register (AIR) indicates this is not the case so far, with less than 40% of influenza vaccines having been administered compared to this time last year.
Pharmacists are ready to administer influenza vaccines, PSA recommended members of the public visit their local pharmacy to receive the vaccine, with many still accepting walk-in patients.
Unlike the COVID-19 vaccine, there are plenty of influenza vaccines available and no rollout phases to contend with, A/Prof Freeman said.
'Whilst you are waiting for your COVID-19 vaccine, there is still plenty everyone can do to support our community and protect Australia's most vulnerable,' he said.
'One of the best ways is to get immunised against influenza, remembering we need 14 clear days between COVID-19 immunisation and other immunisations.'
It is important that pharmacists check the AIR before providing an influenza vaccination, to ensure the patient hasn't already been vaccinated and to identify other missing vaccinations which are recommended to provide them with protection from vaccine-preventable diseases.
Because the rollout of the COVID-19 vaccine has been widely publicised, Perth-based pharmacist, Senior Lecturer at Curtin University and President of the PSA Western Australia Branch Dr Fei Sim FPS said it was vital pharmacists remind patients that it is still important to protect themselves from influenza.
She said the complexity around the co-administration intervals between the COVID-19 and influenza vaccines may also cause some confusion in the community, which pharmacists could help address.
'Pharmacists should … be raising awareness around the importance of vaccination at every appropriate opportunity, and providing accurate, evidence-based information to counteract misinformation,' she told Australian Pharmacist.
She recommended directing patients to the Federal Department of Health's immunisation page, or their state or territory's immunisation directory, which are regularly updated with reliable information about vaccines. 
For more information on influenza vaccines in 2021, refer to PSA's online refresher course containing the Annual Immunisation Update.