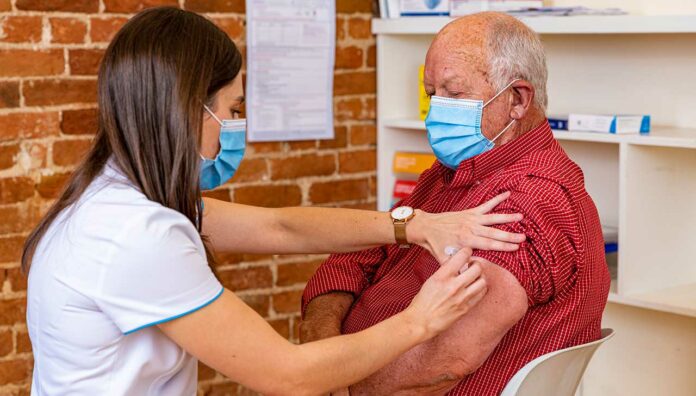 As we head into autumn, pharmacists should start preparing for a flu season like no other. 
Unlike most years, it will be difficult to predict what seasonal influenza patterns will be like in 2021. The Australian Technical Advisory Group on Immunisation (ATAGI), which just released its annual influenza statement, typically bases its advice on the previous year's season. However, Dr Fei Sim FPS, a Perth-based pharmacist, Senior Lecturer at Curtin University and President of the PSA Western Australia Branch, seasonal pattern of influenza in 2020 was anything but typical.
'Last year, we saw very low numbers of influenza cases due to border restrictions, quarantine and people exercising social distancing and strict hygiene protocols, which basically makes it impossible to predict what's going to happen in 2021,' she said.
'But what we do know is that influenza is still circulating in the community. It hasn't actually gone away. The ATAGI statement is clear in that vaccination against influenza should continue as long as influenza viruses are still circulating and a valid vaccine is available.'
Timing based on COVID-19 vaccine eligibility
Another factor contributing to this year's atypical flu season is the impending overlap between the delivery of the COVID-19 and influenza vaccines. The peak periods of influenza in the years prior to COVID-19 were typically June – September, however it is difficult to predict the pattern of the influenza season in 2021. The ATAGI advised that while protection after vaccination is expected to last for a year, optimal protection occurs in the first 3–4 months following vaccination.
The ATAGI's 2021 timing recommendations, however, are based on the availability of the COVID-19 vaccine to the patient. 
According to the ATAGI statement, the influenza and COVID-19 vaccines cannot be co-administered and there should be a minimum interval of 14 days between the receipt of either vaccine.
Patients in Phase 1a of the COVID-19 vaccine roll out should receive the COVID-19 vaccine as soon as it becomes available to them, followed by the influenza vaccine after the requisite time has passed.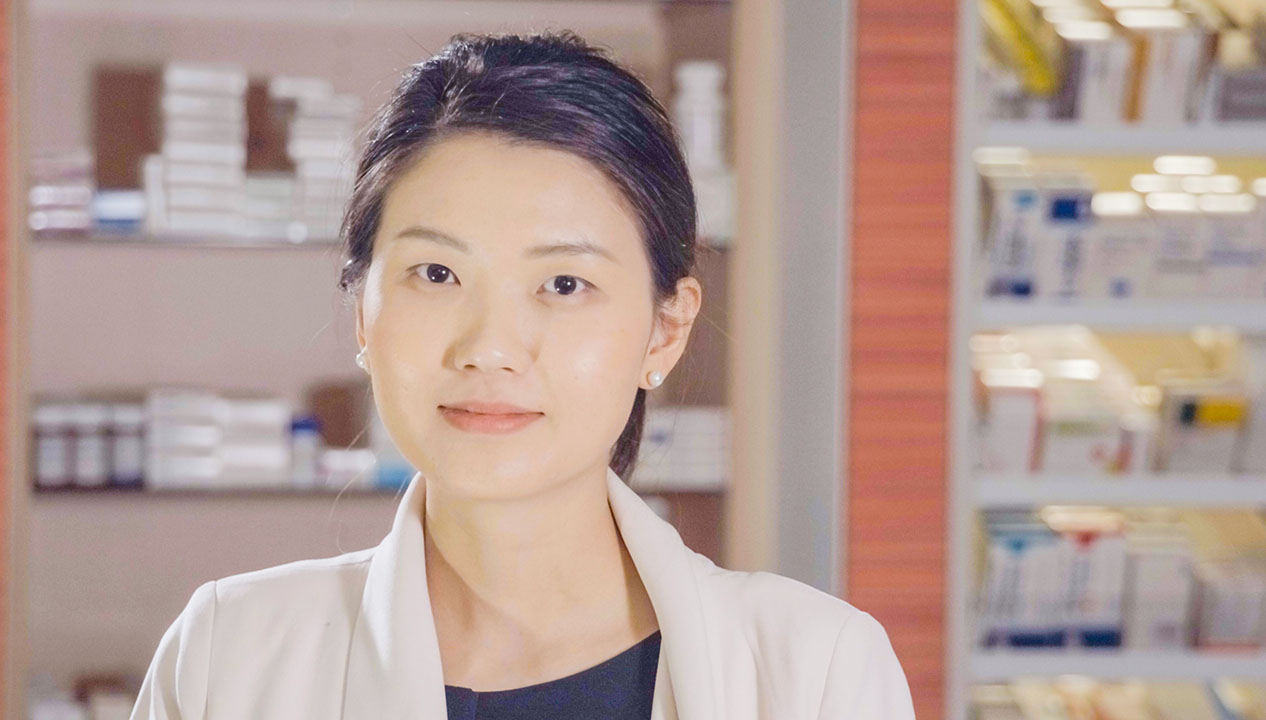 Patients in later stages of the roll out, meanwhile, should receive their influenza vaccine when available, and then the COVID-19 vaccine, once again ensure the requisite interval between vaccinations are in place.
'At the moment, it appears the bulk of the community are likely to receive their COVID-19 vaccine in early May, which would coincide with the delivery of the influenza vaccine,' Dr Sim told Australian Pharmacist.
Record keeping is key to ensure that the delivery of both vaccines is both safe and smooth.
'Pharmacists should have a system in place to recognise if someone has received the influenza vaccine, and make sure there is a 14-day interval before they receive the COVID-19 vaccine,' Dr Sim said.
Along with updating the patients National Immunisation Register, pharmacists should also update their internal records. When patients enquire about receiving either vaccine, pharmacists can then make a booking based on their 2021 vaccination history.
While some pharmacies may have a system that allows patients to complete some pre-vaccination questions when they make a booking, it is the pharmacist's responsibility to go through the screening questions to ensure the vaccine is safe and appropriate for them when they present.
Virus strains and vaccine types
Along with six different egg-based influenza vaccines, there is a new cell-based vaccine, Flucelvax Quad®, which was approved by the Therapeutic Goods Administration and is available to patients from 9 years of age. It is not funded under the National Immunisation Program (NIP).
It is important to note that the egg-based adjuvanted influenza vaccine, Fluad Quad®, is preferentially recommended over the standard influenza vaccine for those aged 65 and above, and remains the only one funded under the NIP for this cohort. 
Both egg- and cell-based vaccines can protect patients from the following influenza strains:
A/Hong Kong/2671/2019 (H3N2)-like virus

B/Washington/02/2019-like (B/Victoria lineage) virus

B/Phuket/3073/2013-like (B/Yamagata lineage) virus
Egg-based vaccines will additionally protect patients from the A/Victoria/2570/2019 (H1N1) pdm09-like virus strain, while the cell-based vaccine will target the A/Wisconsin/588/2019 (H1N1) pdm09-like virus.
'Virus strains may differ between egg-based and cell-based vaccines if one virus strain cannot be used for both production systems,' ATAGI advised. 
'If this is the case, different virus strains with similar properties are selected.'
Pharmacists should also note that some vaccine brands now have an expiry date of February 2022.
Counselling advice
Because the roll out of the COVID-19 vaccine has been so extensively covered in recent media, Dr Sim said pharmacists should remind patients that it's still important to protect themselves from influenza.
'Even though influenza vaccines have not yet arrived, pharmacists should already be raising awareness around the importance of vaccination at every appropriate opportunity, and providing accurate, evidence-based information to counteract misinformation,' she said.
The complexity around the co-administration intervals may also cause some confusion in the community.
'People might incorrectly assume, "Oh they are both flu-like conditions, so if I get the COVID-19 vaccine does that mean I'm covered against all types of respiratory infections, including influenza?",' Dr Sim said.
To ensure patients are well-informed, she recommends directing them to the Federal Department of Health's immunisation page, or their state or territory's immunisation directory, which are regularly updated with reliable information about vaccines. 
In Dr Sim's experience, when information comes from a reputable, evidence-based source,  patients are more likely to accept it.
Patients can also be encouraged to return to the pharmacy once they have reviewed the suggested information, so pharmacists can address any questions they may have and provide more tailored advice.
Preparing the pharmacy
Co-administration of the influenza and COVID-19 vaccines is likely to present some logistical challenges. 
First, pharmacists need to work out if their practice has sufficient space for the number of vaccinations that they plan to provide. 
'I would encourage pharmacists to sit down with their team and plan out their work and clinic flow in terms of the space they have for the administration of vaccines and the monitoring of patients,' Dr Sim said.
'Then they need to look further and consider how many vaccinations can be provided per hour and develop an appointment system that allows adequate intervals between vaccinations to ensure each patient receives the appropriate care, so that the quality and standard is not compromised.'
Resourcing is another logistical issue. Along with pharmacist immunisers to administer vaccines, pharmacy assistants may be needed to help update patient records, along with someone to direct clinic flow, and provide after-vaccination care.
Fridge space should also be considered. Pharmacists should ensure they don't overpack their fridges, as this can affect the temperature stability.
'At the end of the day, it's important that the volume of vaccines delivered is not prioritised over quality, standards and safety.'
For more information on influenza vaccines in 2021, refer to PSA's online refresher course containing the Annual Immunisation Update which will be available before the end of March
Other sources include the Australian Immunisation Handbook and ATAGI's Advice on the timing of administering influenza and COVID-19 vaccines in 2021.