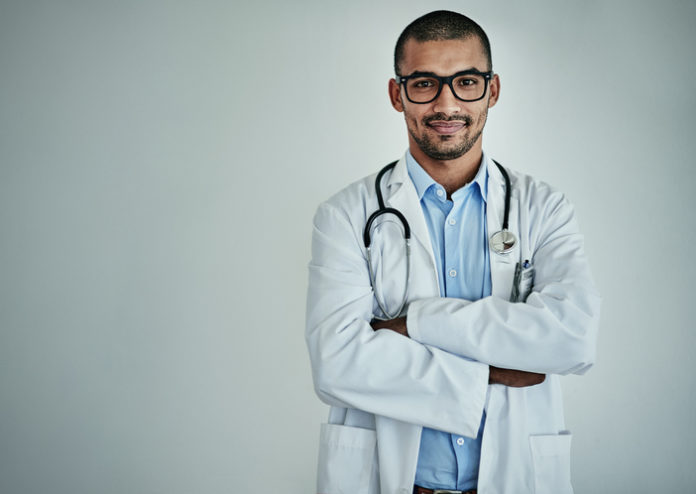 The emerging role for Australian pharmacists working in general practices is seen by many pharmacists as an exciting new career opportunity.
It is supported and promoted by the Pharmaceutical Society of Australia, the Australian Medical Association and the Royal Australian College of General Practitioners.
In the United Kingdom, GP practice pharmacists received a huge boost in 2016 when NHS England, through the General Practice Forward View committed more than £100m (AU$165.24 million) to support 1500 clinical pharmacists to work in general practices by 2020–21. This is in addition to more than 490 clinical pharmacists already working in general practice as part of the Clinical Pharmacists in General Practice pilot which was launched in July 2015.
However, for many community pharmacists the absence of a clearly defined job description for GP practice pharmacists has created debate about whether they will complement or compete with community pharmacies.
The role of GP practice pharmacists in Australia is still evolving with only a small number of GP practices having pharmacists on staff.
In the present uncertain community pharmacy climate generated by issues such as accelerated price disclosure, the Review of Pharmacy Remuneration and Regulation, codeine up-scheduling and debate about the pharmacy workforce and wages many see pharmacists working in GP practices as a potential hurdle to maintaining a viable community pharmacy.
Until the role of GP practice pharmacists and how they will interact with community pharmacies becomes clearer this unease is likely to continue. To address this, the Pharmaceutical Society of Australia released the General Practice Pharmacists in Australia, FACT Check document in November 2016.1
At that time PSA National President Joe Demarte said misinformation was being spread about pharmacists working in general practices and their impact on the wider profession and health system.
'Let's be very clear that PSA strongly supports Australia's community pharmacy network, as evidenced by our numerous policy positions, submissions and advocacy activities as well as our investment in the Health Destination program,' Mr Demarte said.
'We also support the role of pharmacists working in general practices and see the two roles as complementary, not in opposition to one another. A flexible GP-pharmacist model will enhance integration of pharmacists and community pharmacies within the primary healthcare setting to ensure alignment and better coordination of services. This model is all about optimising the contribution of pharmacists and pharmacies, for the benefit of consumers.
'As a profession, if we put up barriers to innovation, we may miss opportunities for pharmacists to play a role in the broader health reform being progressed by Government – opportunities that are critical to pharmacists being utilised to their full potential.'
The FACT Check document said PSA believed that based on 'international and local experience a trial of GP pharmacists would demonstrate positive impacts on community pharmacies.'1
Benefits PSA expected to see included:
Increased uptake of 6CPA-funded services in local community pharmacies e.g. MedsChecks, DAAs and HMRs, as the practice pharmacist raises awareness of, and creates referral pathways for these services.
Increased medication adherence and new medications dispensed through local community pharmacies for prevention and management of chronic disease. This is enabled through the practice pharmacist identifying at-risk patients.
Increased referral and communication between local GP surgeries and pharmacies – for services not provided by practice pharmacists (e.g. for minor ailments etc).
Two Primary Healthcare Network (PHN) funded pilot trials of pharmacists in GP practices in the Australian Capital Territory (ACT) and in Sydney have recently been extended. In the ACT trial three non-dispensing pharmacists are working in general practices. One of these pharmacists, Katja Naunton-Boom, who is based at YourGP@Crace, told Australian Pharmacist she participated in a range of activities.
'Initially the patients see the nurse, followed by the pharmacist and then the GP. During this assessment I review the patient's medication, adjust the medication list in the GP records if necessary, educate the patient about their medication, and print out a current medication list. I have also conducted asthma reviews.' (See page 17 of the May 2017 issue of Australian Pharmacist for more on the ACT trial.)
The NSW pilot is being run by WentWest PHN in partnership with the Blacktown, Mount Druitt and the Hills local General Practice Associations. Participating pharmacists operating across 15 GP practices focussed on patients with asthma, chronic obstructive pulmonary disease and those recently discharged from hospital. The one-on-one consultations in a private setting centred around conducting reviews, reconciling medications with GP records, providing education on management and advice on appropriate medication usage.
To find out how pharmacists working in GP practices were interacting with their local community pharmacists, Australian Pharmacist spoke to four pharmacists who are working at different GP practices around Australia.
Communication
Andrew Ridge has been working as a Clinical Pharmacist at the Huon Valley Health Centre in southern Tasmania for a year. He believes that a strong positive for the local community pharmacies is that his presence at the GP practice provides an immediately accessible contact point.
He sees his role as complementing that of community pharmacists and often reinforcing information and advice given by the community pharmacist. Andrew firmly believes community pharmacists will maintain their central role in patient care because of the frequent contact and accessibility they provide to patients.
'I have been trumped several times with [patients commenting] "that's what my pharmacist has said I should do."
'My patient contact complements that of the community pharmacist as I have access to more clinical information that may impact on their medication use, and I rely on the information the community pharmacist provides for background information, monitoring and verification of information. I am happy to take calls direct from the pharmacist to clarify issues. Often these can be sorted out without waiting for the doctor to become available. This usually saves a bit of time on everyone's part,' he told Australian Pharmacist.
Ms Naunton-Boom agreed, saying she could be the first contact point for community pharmacies for questions about prescriptions or other medication-related matters, which might result in easier access to the GP and save time for everyone. She often refers people back to their community pharmacy for follow-up advice (e.g. for a Medscheck or for inhaler technique checking), to buy medications (e.g. vitamin D or nasal sprays) or for medication aids (e.g. pill cutter or dose administration aids).
PSA Vice President Dr Chris Freeman, who works in a Brisbane GP practice, said the feedback he received from pharmacies was it had previously been difficult to get hold of the GP, either because they were busy in a consultation or were only there for half the day and had already left, or the community pharmacist simply could not get past the receptionist to speak to the GP.
'They have found that having me there provides a direct line in to the medical centre. Often it is something I can sort out without having to contact the GP. It is good in that the GP doesn't have their time then taken up by something that can be managed by me. But then the pharmacy can have their query dealt with quickly.'
Dr Freeman said queries could be as simple as an administrative task, for example, difficulties with the GPs providing owing prescriptions, particularly for Websterpak patients.
'I sat down with that pharmacy and we discussed a process in which we could engage with the GPs to have a system where they would keep up-to-date with their owing prescriptions. Now all the owing prescriptions from that pharmacy come though me and then I flag them with the GPs – it gets done pretty rapidly.'
He also assists with clinical queries. For example, in one case a pharmacy called him seeking an urgent appointment for one of its customers as she did not appear to be her usual self and they were worried about her.
'That patient ended up having a UTI which wasn't treated or identified and that was sorted pretty quickly.'
Dr Freeman views GP practice pharmacists as a conduit. 'They're really that bridge between the two sides.'
Supporting community pharmacies
Improving communications between GP clinics and community pharmacies is not the only way pharmacists in GP practices support community pharmacies.
Dr Freeman began assisting the pharmacies in his area to promote their professional services to GPs. He found they had no idea what services pharmacies were providing.
'How can the GPs actively engage with the pharmacy when they don't even know what services are being provided?' Dr Freeman said.
To address this he arranged for two pharmacists to attend the monthly GP meeting. They spoke about the recent changes around the Hep C drugs and their impact on community pharmacies and on the dollar discount and what that actually meant to pharmacy so the GPs would be aware, if they were engaged in conversations with patients, about what that meant.
They also outlined what services (wound care and CPAP therapy) their pharmacy provided and what they looked like.
'The point of that is to try to increase referrals for those services from the GP practice to the community pharmacy. In our GP practice we don't do CPAP screening so it is not a competitive environment in that sense. GPs were referring people for sleep studies for sleep apnoea when they could quite simply be referred to the community pharmacy.
'The other issue we helped sort out that night was around flu vaccinations. I spoke to the GPs about whether they were being notified by our local pharmacies when patients were being immunised for influenza. They said no we haven't. So on that night – at that monthly meeting – with the GPs and the pharmacists in the room we had a discussion about what was the best process for both parties in that situation? Since then there has been an increase in the notifications.
'The GPs didn't have an issue with the immunisation component. It was more that they weren't being told about it, which in terms of continuity of care is important.
'By setting up that meeting with the GPs and the pharmacy I was able to facilitate the discussion and also try to improve the service awareness for the GPs of what the pharmacies can provide.'
Similarly, Andrew Ridge said he made patients aware of services and products offered by local pharmacies, and could recommend a visit to the pharmacy for additional care and support.
Debbie Rigby works one day a week for a GP practice at Mt Gravatt in Brisbane. She also believes there are benefits for the community pharmacy. When she began working at the practice she spoke to the local pharmacies and told them what she was doing.
She communicates with the pharmacy either face-to-face or by fax if there is something she would like the community pharmacy to follow up on. Ms Rigby often asks patients if they want a Dose Administration Aid and keeps a list of which pharmacies provide DAAs so she can refer patients on to them.
'I think follow up by the community pharmacist is important. It may just be someone who needs their inhaler technique reinforced, or I may identify that the patient is a bit confused and needs closer attention on a short-term basis. That is one of the deficiencies of an HMR – that follow-up is not built into the HMR model.
'I have patients I will call two weeks later and ask, "How are you going?" But that's not really part of the model. It's something you do because you care!'
Wound care
Dr Freeman also cited wound care as an area of collaboration that benefits the community pharmacy as well as the GP practice.
He said GPs cannot bulk bill patients and also charge them for supplying wound dressings. (They can if they privately bill the patient.) This was a problem if the patient required intensive wound review and dressing change (sometimes daily, every second day or weekly).
'The GP practice, I can tell you, does not have the same buying power for that sort of stuff that the pharmacy does,' Dr Freeman said.
It is often more expensive at the GP practice for that sort of service than it is at a pharmacy.
Presently Dr Freeman is developing a collaboration between the GP practice and community pharmacy where patients requiring ongoing wound care are supplied with dressings by the pharmacy. The patient then visits the GP practice with the dressing where the GP reviews the wound and applies the dressing.
'This is the whole point of what I mean about being a conduit. This is a legitimate way in which the pharmacist in the practice can improve that liaison. It starts to build trust because the GP doesn't just see the pharmacist as a dispenser of medicines, or that the only contact they have is when the GP has written a script incorrectly.
'If it is facilitated by someone within the practice not only is it easier to set up, there is a legacy effect. The pharmacist in that GP practice creates that legacy effect by continually reminding GPs and engaging with the community pharmacy.'
A glass half full
Reflecting on the debate about pharmacists working in GP practices, Dr Freeman said he believed concerns about this role were partly fed by the fear of the unknown.
It is his firm view that all new prescriptions are within the scope of the community pharmacy. He does not provide patient education.
Dr Freeman works at the GP practice three days a week and does not have the capacity to see every patient who receives a new prescription. Unless there is a specific reason – for example, he sees a patient for an HMR and it is clear their inhaler technique is poor – only then will he provide counselling. He does not as a matter of process counsel every person.
'That is the role and responsibility of the community pharmacy.'
Dr Freeman believes at present the community pharmacy sector does not know enough about the GP practice pharmacist model and is, in some cases, taking a glass half empty approach.
'Because they don't know about it the first reaction is negative and that it will diminish the role of community pharmacies. I think it really has potential – I'm a glass half full kind of person – and will enhance the ability of the community pharmacy to engage with their patients.'
Hopefully the role of GP practice pharmacists will become clearer in the near future. In its 2017–18 Budget submission PSA called on the Federal Government to fund a large scale implementation trial integrating pharmacists in general practice, to determine the best approach to implementing an evidence-based model in the Australian context, and the value of this model to the health system.2
The PSA submission also highlighted that, 'as part of their collaborative work, an important element of the practice pharmacist's role is liaison with local community pharmacists to ensure continuity of care, and assist in transitions of care.'
PSA resources
In collaboration with pharmacists who have worked in general practice (including Dr Chris Freeman), PSA is has developed the General Practice Pharmacist Fundamentals online course – a four module program exploring the pharmacist's role in a general practice setting. (www.psa.org.au/public-cpd/general-practicepharmacist-fundamentals) It is the first step in fleshing out a general practice pharmacist's role as part of the PSA Career Pathways. (www.psa.org.au/my-careerand-cpd-plans/career-pathways/general-practice-pharmacist)
ANDREW DANIELS is Communications Manager and Editor of Australian Pharmacist.     
References
Fact Check, General Practice pharmacists in Australia. Pharmaceutical Society of Australia, Nov 2016. At: psa.org.au/wp-content/uploads/Fact-Check-General-Practice-pharmacists-in-Australia1.pdf
Pharmaceutical Society of Australia. Federal Budget Submission 2017–18. Optimising the contribution of pharmacists to achieve sustainable, efficient and quality healthcare for all Australians. 2017. At: http://www.psa.org.au/wp-content/uploads/2017-18-PSA-Budget- Submission.pdf