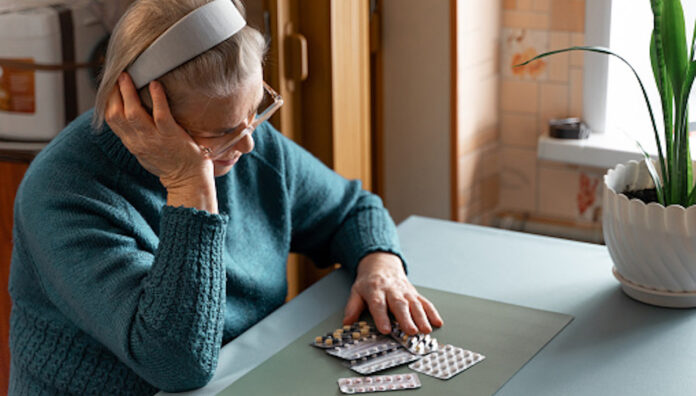 Medicine adherence, deprescribing and establishing systems to prevent error recurrence are all part of the pharmacist's calling to protect patient safety.
Pharmacists, as custodians of medicine safety, are skilled at identifying potential issues with the misuse of medicines, taking steps to avoid potential harm and maintaining the safest use of medicines.
In hospitals, specialised Medicine Safety Committees (MSC) can improve patient safety. Historically, organisations like hospitals have difficulty reviewing and creating meaningful recommendations resulting from incidents and trends.
The Deputy Chief Pharmacist at Perth Children's Hospital Ben Ware has chaired Western Australia's Child and Adolescent Health Service's CAHS MSC for 4 years. That MSC encourages incident reporting to enable the implementation of strategies to improve medication management and monitor systems to ensure safe prescribing, dispensing and administering of medicines. Preventing serious, recurring errors has led to the introduction of a simple process. Medical nursing and pharmacy MSC members are responsible for reviewing their specialty-related incidents with a report presented by one profession at each monthly meeting based on a review of the preceding 3 months' data from the service's Clinical Incident Management System (CIMS).
Separate incident review reports are tabled bimonthly from neonatology and also quarterly from the hospital's oncology information management system. Mr Ware says this simplified process has resulted in increased MSC member engagement with several quality improvement projects being undertaken including:
a 'hand on heart, I've checked my chart' campaign to address dose omissions

a campaign to increase the availability of standard potassium-containing infusions and reduce ampoule usage

a lowered empiric trough target and reduced numbers of approved indications for vancomycin following increases in vancomycin-related toxicity.
Home Medicines Reviews (HMRs) can also prevent significant harm. South Australian accredited pharmacist Natasha Downing MPS says HMRs protect patients by strengthening GP-pharmacist relationships, assisting with rural GP shortages and helping to decrease hospital admissions due to medicine management.
Marking World Patient Safety Day on 17 September, AP asked three accredited and community pharmacists how they have made medicine use safer for patients.
Box 1 – Australia's priorities in response to the WHO global patient safety challenge
Polypharmacy

High-risk medicines

opioids

insulin

antipsychotics

anticoagulants

Transitions of care
Source: ACSQHC1
NATASHA DOWNING MPS 
Rural General Practice Consultant Pharmacist, Regional South Australia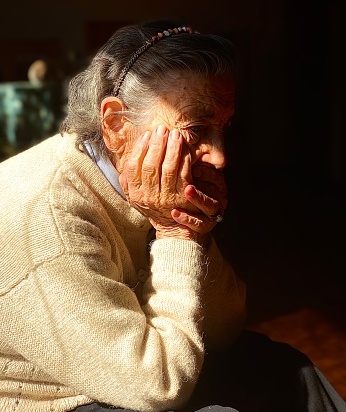 Case 1
Mrs CT, frail 93-year-old female (60 kg)
Reason for review: Suspected non-compliance, particularly metoprolol and isosorbide mononitrate 
Medical history: Hypertension, hypercholesterolaemia, insomnia, THR and BCC. 
Regular medicines include: Atorvastatin 20 mg 1 m, furosemide 40 mg every other day, irbesartan+HCT 150 mg/12.5 mg 1 m, isosorbide SR 60 mg 1 d, metoprolol 100 mg 1 m, mirtazapine 15 mg 1 n.
Mrs CT lived at home in a small country town, with limited access to healthcare and her GP 20 kilometres away.
During the HMR, Mrs CT was 'unsteady on her feet and dizzy' explaining her metoprolol had been increased from 50 mg to 100 mg daily at the time her DAA was started a week earlier. She had been taking all her medicines regularly. However, her blood pressure was 91/41 seated and her pulse was 48 – 'huge potential risk for falls! A worry given how far away she was from medical help,' says Ms Downing.
'I calmly explained that her blood pressure was low' and I would chat to the locum doctor about reviewing her blood pressure medicines. I also notified her carer of possible medication changes and to monitor her for falls until they heard back from me.
'Back at the practice, I discussed her blood pressure with the locum doctor. He reviewed her medications, placed herirbesartan/HCT on hold and decreased her metoprolol to 50 mg m, then review 2/52.' Mrs CT's pharmacy made changes to her DAA and delivered her new pack that afternoon, while Ms Downing followed-up with the carer.
Delays in care: Ms Downing later found Mrs CT's falls risk had been flagged 3 days earlier by her community nurse. Another locum doctor had also requested the patient's medicines be reviewed by her regular GP once he returned from 2 weeks away.
Perhaps not soon enough,' warns Ms Downing. 'In my role I was able to flag the urgency with the new locum on duty and have her medications attended to straightaway – crisis averted!'
LAUREN HAWORTH MPS
Community Pharmacist, Maddingley, Victoria
Case 2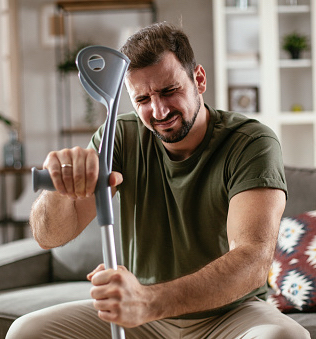 Mr AX, aged in his 30s, prescription opioid user
He is one of Ms Haworth's regular clients at a small community pharmacy attached to a medical centre in semi-regional Victoria.
Mr AX has been in several car accidents, and uses opioids to manage continuing pain.
Along with colleagues at her pharmacy, Ms Haworth became concerned about Mr AX's 'seemingly escalating use' of opioids, overseen by a pain specialist.
'He definitely, unfortunately, fits the bill of someone who is using opioids – probably not outside of their prescription, but he's probably pushing the limit,' she recalls. 'He's on a high morphine equivalent per day.' And, she adds, 'he's not someone who's particularly approachable.'
Keen to avoid an adverse outcome, Ms Haworth prescribed naloxone, recently made available for patients to take home in Victoria. Later, when checking back in with Mr AX she confirmed he still had the naloxone in his possession and organised to have it replaced as it had reached its expiry date.
'The good thing for him is that the Transport Accident Commission (TAC) would pay for it, because he is using opioids that they pay for,' she says. 'Thankfully, he never had to use it … But you want [people] to have it if they need it.'
This simple, yet essential, intervention reflects the essential caregiving role of community pharmacists, says Ms Haworth.
'It was mainly that discussion around getting it into his hand and convincing him that it might be something that was appropriate to have. 
'We know that 75% of opioid-related harm comes from prescriptions.2 'We can't [therefore] just [say], "Oh, you know, this person has been overseen by a pain specialist – [it] must be all hunkydory",' warns Ms Haworth. 
The 2-year Take-Home Naloxone program has enabled 1,649 overdose reversals or three lives saved each day between 2019–21.
Naloxone is now provided free, nationwide, without prescription after a $19.4 million investment over 4 years in the latest federal Budget.3
HELEN BRAUER MPS
Accredited pharmacist, Adelaide, South Australia
Case 3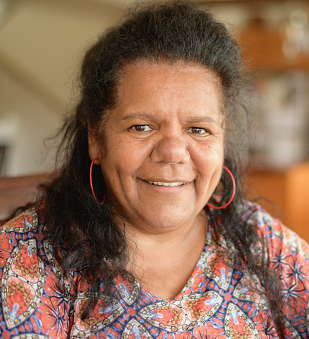 Ms BC, 62-year-old Aboriginal woman and a member of the stolen generations
Medical conditions: Type 2 diabetes, depression, diabetic nephropathy, asthma, ischaemic heart disease, coronary arterystent, hypertension, hyperlipidaemia and back pain.
Regular medicines: Candesartan +HCT32/25 mg, venlafaxine 150 mg, omeprazole 20 mg, diltiazem CR 360 mg, atorvastatin 80 mg, clopidogrel/aspirin 75/100 mg, vitamin D 25 micrograms, paracetamol CR 665 mg, moxonidine 400  micrograms, spironolactone 12.5 mg, metformin XR 1 g, insulin aspart Novorapid insulin 12 units before meals, insulin glargine 24 units morning, fluticasone/salmeterol 250/50 micrograms twice daily. 
Relevant laboratory results: Increase in HbA1c (most recent result 11.4%, previously 9.9%).
Reason for review: Polypharmacy, suspected non-compliance. 
Ms Brauer visited Ms BC on a hot day. The patient, homeless a decade ago, now resides in a new unit with her dog, in Adelaide's western suburbs. Ms BC's power had been disconnected for unpaid accounts due to confusion about a recent address change.
Her mobile phone was not charged. Police had also just informed her the registration on her car had expired, which increased Ms BC's depression and anxiety. Ms Brauer noted that in contrast to an assumption which had been made that Ms BC did not appear to want to answer her phone, there were actually other challenges: 'We didn't know she couldn't charge it!' Ms Brauer observed regular oral medicines packed in a DAA but insulin and food were stored together in 10-litre buckets with large blocks of ice. The patient thought that was the safest way to keep her insulin supply, not realising insulin pens in use can be kept at room temperature and that almost freezing temperatures may change the medicine structure. Ms Brauer organised for the supplies to be kept in an insulated bag. She contacted the GP and practice nurse and began negotiations with the power company, which restored power about a week later, eventually apologising and waiving the bill. New insulin had been dispensed and pens not in use were kept at the pharmacy until power was restored.
Contact was made with the Aboriginal Community Services for assistance with financial and other social supports. Ms Brauer visited Ms BC again 2 weeks later to continue the follow-up HMR. Depression and discrimination issues continued to impact on her health.
'Gaining trust and showing respect were important when interacting with all patients, but essential when visiting a First Nations person,' she says. Liking Ms BC's dog also helped.
Finding common ground with the patient, as well as listening and gaining an understanding of the person's health literacy is an essential step for promoting safety, says Ms Brauer.
References
Australian Commission on Safety and Quality in Health Care. Medication without harm WHO global patient safety challenge. Australia's response. 2020.
Australian Institute for Health and Welfare. Opioid harm in Australia and comparisons between Australia and Canada. 2018. At: https://bit.ly/2HLV6UH
Australian Government Department of Health and Aged Care. About the Take Home Naloxone program. 2022. At: www.health.gov.au/initiatives-and-programs/take-home-naloxone-program/about-the-take-home-naloxone-program