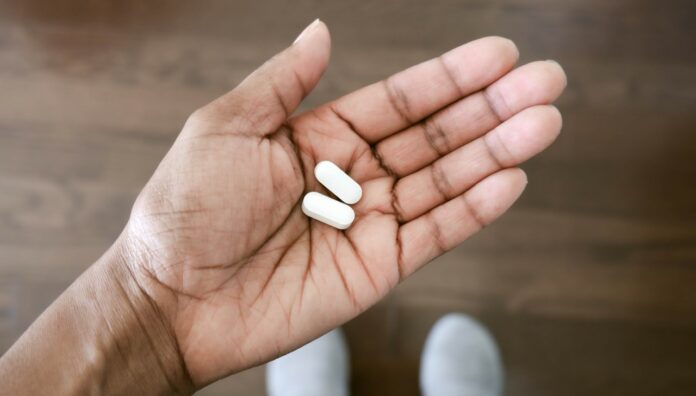 Senior pharmacists share latest updates on best practice in pain relief for fever in children, osteoarthritis and in older people with comorbidities.
Tailor-made recommendations, specific advice about dose, frequency and duration of analgesics and non-steroidal anti-inflammatories (NSAIDS) and feedback for further advice are the best way pharmacists can help patients seeking pain relief.
These were the tips given to PSA21 at the weekend by the University of Sydney's Head of School and Dean of Pharmacy Professor Andrew McLachlan and Associate Professor Rebekah Moles, together with PSA fellow and leading pharmacist and educator John Bell FPS, a member of the international multidisciplinary Global Pain Faculty, who led the discussion. 
At PSA21's session 'The who, what, why, when and how long of pain relievers in the community setting' recent reviews of paracetamol efficacy and case studies were used to illustrate the application of changing evidence around the use of many well-known analgesics.
Care should be taken with codeine, and with the dose and duration of particular NSAIDs for certain conditions, Mr Bell pointed out. NSAIDs should be avoided in pregnancy. Paracetamol can cause liver damage with excess use, but is safe in pregnancy and breastfeeding, the session was told. 
According to some systematic reviews of studies presented recently to the International Association for the Study of Pain, Mr Bell said paracetamol for patients with complex cirrhosis was 'quite reasonable' at up to 4 gms a day, even if in moderate to heavy drinkers. 
'And it's quite suitable for patients with chronic kidney disease. However, patients with advanced kidney failure are recommended to use a lower dose,' he noted.
Pain relievers for older people with comorbidities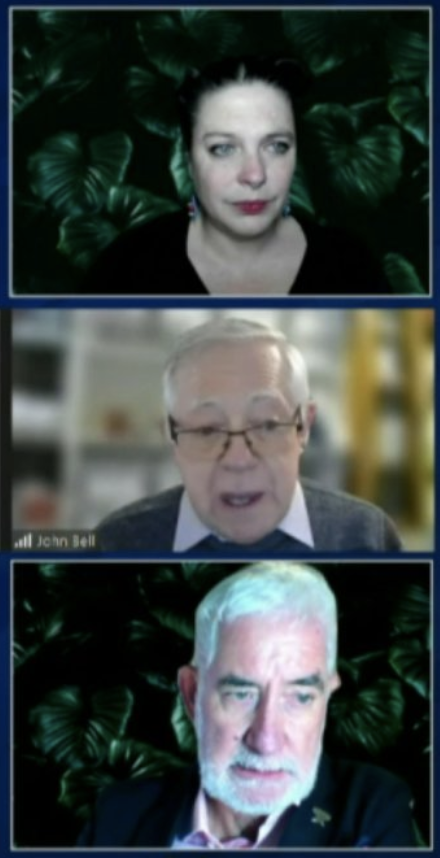 Professor McLachlan presented the case of 55-year-old Wayne, a former surf champion who presented at the pharmacy overweight, with diabetes and a history of cardiovascular disease and reflux after an episode of debilitating lower back pain.
Two tablets of paracetamol that morning did not help. His other medicines included irbesartan, atorvastatin, metformin, curcumin supplement and ranitidine (prn for reflux).
Key steps, Prof McLachlan advised pharmacists, included taking a medical and pain history and understanding Wayne's goal: to return to regular surfing.
Prof McLachlan recommended starting with an appropriate assessment of any red flags – which should be referred on – including:
recent history of fracture or trauma 

signs of symptoms that might suggest cancer

back pain associated with fever that may indicate 'something more sinister' such as infection or perhaps cancer. 
Back X-rays are not helpful, according to research, Prof McLachlan said. 'But assessment and reassurance' are, so options for pain management then start with activities such as swimming or walking, repeats of previous relief from heat wraps or wheat packs and, despite a limited role for paracetamol in lower back pain, 'it's an appropriate place you might start'.
'Typically, we'd be looking to provide treatment with perhaps a non-steroidal anti-inflammatory which has been shown to have a modest to minor – but certainly a positive effect on lower back pain,' he said. 
But as Wayne is on a statin and with his other medical history, any NSAID use – as the Australian Medicines Handbook also states – should be 'for the shortest possible period to manage pain', Prof McLachlan pointed out.  
Follow-up is important, so he would text Wayne (in line with an ongoing university trial) for continued reassurance and to assess what is and is not working, and to help him adhere to the set strategies – which importantly also include weight loss. 
Fever in children
Using 2-year-old William as a case study, A/Prof Rebekah Moles outlined how his father wanted something from the pharmacy for the fever picked up perhaps through a virus at childcare. With paediatric fever, she advised, the majority of the time there is 'absolutely' nothing to do. 
'But what we must do is look out for warning signs,' A/Prof Moles advised. 'So, if this child is not eating, drinking and playing, if they're listless, or if they're really acting up, these are signs that perhaps they do need to go and seek medical attention.'
The main message is not to 'get caught up in the numbers on the thermometer'.
'Fever phobia' is a thing, she says, and 'very apparent' in the 1,000 Australian parents she surveyed last year. 'And it's the same phenomena around the world, she said of a recent talk she gave with international colleagues.
A temperature of 39º C or 40º C is not a matter for concern, despite anything over 38º C being the definition of a fever. The best plan is to look at the child and the symptoms, A/Prof Moles said.
So, his temperature is 38.2º C, he's crying a little bit 'but he's still eating and drinking and interacting with his parents' by cracking a smile every so often if given the iPhone. Most parents, she added, would purchase something at the pharmacy for any possible deterioration. 
'What we're using the paracetamol or ibuprofen for is to treat his pain associated with the fever, not actually the number on the thermometer'. And paracetamol, she says, is in every, single family medicine cupboard.
'What we're using the paracetamol or ibuprofen for is to treat his pain associated with the fever, not actually the number on the thermometer.'
Her practical tips for parents included:
Treat the child's symptoms (of pain) and not the number on the thermometer

Clothe a feverish child in one clothing layer down from you, e.g. parent in T-shirt, child in singlet (do not place in a tepid bath, ever)

Navigate the parent through the packaging, e.g. ensure they know the child's weight and how to dose appropriately, to avoid under- or over-dosing

Give parents an oral syringe and show them the level where to draw up (better than calculating the correct dose, then 'estimating' with a spoon)

Paracetamol and ibuprofen together? Certainly not for fever. Use one medicine and stick to it. Combination dosing is sometimes seen for moderate to severe pain only. 
Osteoarthritis
Common in the community and regarded as more a 'health problem' than a disease, says Prof McLachlan, pharmacists can help with pain management of patients with self-reported osteoarthritis (OA) by asking four simple questions.
Are they over 45?

Do they have any recent trauma?

Do they have activity-related joint pain? 

Do they have morning stiffness?
In the final case study, a 72-year-old lady presented to the pharmacy with activity-related joint pain but without any morning joint-related stiffness. She had a complicated medical history with hypertension, mild heart failure, moderate renal impairment, and a history of breast cancer and a peptic ulcer.
Her medicines included pantoprazole, alendronate, calcium and vitamin D, glucosamine, paracetamol when required, and enalapril.
Non-pharmacological therapies could start with water-based exercises, joint support with a brace and heat while a topical NSAID might be useful as oral NSAIDs are contraindicated with heart failure and renal impairment, Prof McLachlan said. 
Non-pharmacological options for OA and back pain recommended to the session included exercise, physiotherapy, hydrotherapy, cold/heat therapy, meditation, massage, manipulation and aromatherapy – as well as topical analgesics including Nurofen Gel, Voltaren Osteo Gel, Tiger Balm, Deep Heat, Feldene Gel and Metsal Cream heat rub.
Always check for risk factors when recommending medicines, such as comorbidities and current medicines, the session was told. Written or printed information for patients is preferable and requesting feedback or a return visit to check on progress, the experts agreed.
All sessions from PSA21 Virtual (using your conference log in details) will be available for view to registered attendees for 2 years from the end of August.