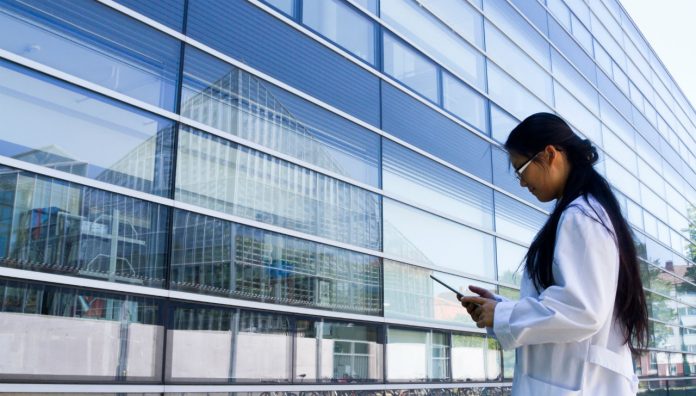 Conducting research can be a daunting prospect. But by choosing a mentor and working intelligently, pharmacists can research and have their work published.
A study published earlier this year in the Journal of Pharmacy Practice and Research found that pharmacists have a keen interest in conducting research.1 Yet these same pharmacists had comparatively low levels of research confidence and experience. The lack of confidence is understandable, as research and publication can be a formidable, lengthy undertaking. Thankfully, no one expects early career pharmacists (ECPs) to launch straight into a randomised control trial by themselves.
But while practising pharmacists may not always seem themselves as researchers, leading academics say the opposite is true. 'Pharmacists working in clinical practice are in an ideal position to identify opportunities to change health care for the better,' says Professor Simon Bell MPS, Director at Monash University's Centre for Medicine Use and Safety. 'Doing research is a way to explore those opportunities for change, to generate evidence that's necessary to bring about change in clinical practice or health policy.'
So picture an ECP at work, wanting to get involved in research, with the distant goal of publishing work – where do they start? 'Simple audit processes of the way you do things in your clinical practice is important research, and that can lead on to publications,' says John Coutsouvelis, Senior Oncology and Haematology Pharmacist at Alfred Health, and a Senior Lecturer at Monash University. 'It could be clinical, it could be a process. Start with audits and drug usage evaluations in hospitals. If you're in community pharmacy, start with an audit of customer satisfaction with services. It's all simple research, but starts you thinking about how to set up a study and what you're measuring.'
Meredith Wiseman, a Senior Lecturer at Monash University, also encourages practising pharmacists to start with their own scope of practice. 'Question what you see around you, and if you have a question, raise it with the people you work with – that's often the start of more discussion around potential research projects,' she says.
Discussing practice with colleagues and seniors is not only useful in mapping out a research question, but often yields potential opportunities for participating or collaborating with other projects and researchers. 'Researchers are passionate about what they do and are happy to discuss research opportunities with any pharmacist,' says Professor Bell. 'Make an appointment with academic staff at your university, or if you're working in a hospital, approach the director of pharmacy for advice. Universities and hospitals often have ongoing research projects that pharmacists can get involved in. This is a great way to gain experience.'
Mr Coutsouvelis also recommends that those who are looking to conduct research attend conferences in their field. 'They're a great way to start understanding what you need to put in an abstract and the things that reviewers look for.'
When it comes to developing a research question, Ms Wiseman encourages pharmacists to read academic literature. 'It provides a good background. Read, read, read, talk with collaborators, get involved, and put yourself out there,' she says. 'Hospitals and other institutions often run journal clubs that can be a great resource for keeping abreast of current research.'
Reading naturally leads into the next step of research – a literature review.
'It's important to understand what's already been published,' says Professor Bell. 'Often people come up with good ideas, but when they look further into the research literature they find several other studies have covered the area. It's important to think about what your research will add.'
Determining methods
After identifying a research topic, pharmacists need to determine the research methodology for their study. For those new to research, this can be the most daunting stage of a study.
'People often want to do complex research, but it's more important to pick a methodology that is suitable to your question and that may mean a simpler methodology,' says Mr Coutsouvelis.
Professor Bell says one common reason studies are rejected for publication is due to concerns over methodological quality. 'I would encourage people to have a discussion with their research mentor about the most appropriate methods before they start doing their research,' he says. 'That way, the time and resources they invest will produce the best returns on investment and a high-quality piece of evidence at the end.'
Looking at past research can also help. 'Go back to the literature and see how people have studied a similar topic in a different area, or a similar thing with a different drug, and try and map your methodology out that way,' says Mr Coutsouvelis.
Finding that journal
When it comes to publishing research, finding the right journal can be a challenge. 'There are many different scientific journals out there, with different readerships,' says Professor Bell. 'It's important to keep your readership in mind when writing your article and selecting a target journal. Work is often rejected because it's outside the scope of the journal, so you need to target your work to the right readership.'
A good place to start, says Ms Wiseman, are the professional journals. 'Australian Pharmacist, the Journal of Pharmacy Practice and Research – they're obviously going to be good links.' She also advises close collaboration with experienced researchers. 'Work with them to identify the best journal, and then read those journals yourself to ensure they fit your theme.'
When it comes to identifying and submitting to journals, Professor Bell says an experienced research mentor can save time, avoid needless rejections, and help optimise the impact of your work.
'Regardless of where you choose to publish your research, it's important to have a good research mentor who can guide you through that process. Publishing doesn't have to be a daunting experience.
'It's fantastic when a student or pharmacist comes to us with an idea for research – it's the kind of innovation and enthusiasm we need. But it's important to take the time to work with a research mentor to help ensure that your proposed work is novel and the methods are rigorous before getting started.'
Dealing with rejection
When it comes to the final step of publishing their work, should new researchers expect to be knocked back by journals? 'Even experienced researchers have their papers rejected,' says Professor Bell. 'The good journals only accept a small percentage of the articles they receive. If you do receive a rejection, that doesn't mean that the work wouldn't be suitable to be published in another journal. It can be easy to feel disappointed when a manuscript is rejected, but people shouldn't lose heart if that happens.'
Having a research mentor is important as they can help identify more suitable journals to submit work to, and it requires patience. 'ECPs sometimes expect something straight away, which is not a criticism. But to really get a good paper published can sometimes take a year,' says Mr Coutsouvelis.
Reaching publication is a consultative process between researchers, publishers and reviewers. 'Any article will go through several rounds of peer review and editing before it's submitted for publication, so don't get disheartened,' he says.
References
Waddell J. Research confidence, interest and experience of an Australian hospital pharmacy population. Journal of Pharmacy Practice and Research. May 2019. doi.org/10.1002/jppr.1480. At: https://onlinelibrary.wiley.com/doi/abs/10.1002/jppr.1480