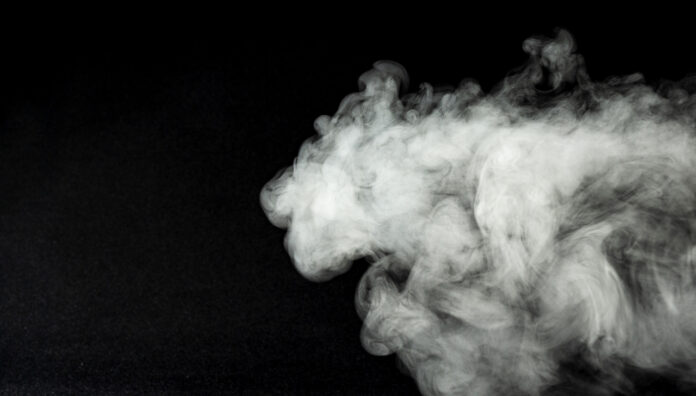 A massive crackdown on recreational vaping to curb an epidemic in use, particularly among the nation's youth, was announced by the federal government yesterday (Tuesday 2 May).
In an address to the National Press Club, Federal Minister for Health and Aged Care Mark Butler revealed a $737 million plan for sweeping reform to be detailed in next week's Budget (9 May), comprising stronger legislation, enforcement, education and support. 
What is changing?
The government intends to cease the non-therapeutic use of vapes in Australia. The Minister has announced the government, as well as state and territory governments, will: 
ban importation of all non-prescription vapes

restrict flavours, colours and other ingredients through improved quality standards

mandate use of pharmaceutical-like packaging

reduce allowable nicotine concentrations and volumes

ban all single-use disposable vapes.
It is expected these measures will see the end of the sale and supply of vapes in retail settings such as convenience stores and drive consumers to therapeutic use.
In a nutshell: 'No more bubblegum flavours, no more pink unicorns on the wrappers. They've got to be pharmaceutical-style with plain flavours and not disposable,' said Minister Butler on ABC's 7.30 last night.
Why have these changes been announced?
The changes form part of the government's approach to reducing harm caused by smoking and vaping. In particular, the government has identified a need to prevent children and adolescents from accessing vaping products and make vaping less attractive to children. 
'Vaping was sold to governments and communities around the world as a therapeutic product to help long-term smokers quit,' said Minister Butler. 'It was not sold as a recreational product – especially not one targeted to our kids, but that is what it has become.' 
Vaping is considered one of the biggest behavioural challenges at schools this year, and as AP recently reported, more than 50 children under 5 years of age have been poisoned by nicotine vapes in Victoria alone.
What support for the transition has been announced?
The government will:
Fund a $63 million public health campaign about the dangers of smoking and vaping 

Invest $30 million in quit campaigns, including education around smoking cessation for health professionals

Commit $141 million to reduce both vaping and smoking among Aboriginal and Torres Strait Islander communities

Increase tobacco excise by 5% annually for 3 years in addition to normal indexation

Spend $264 million on an enhanced lung cancer screening program, predicted to prevent 4080 deaths.
'These reform measures will help protect the health of Australians, while reducing the pressure on our health system, and critically it will help to achieve a reduction in smoking rates to 5% or less by 2030,' said Minister Butler.
Widespread approval for reform

Several healthcare leaders came out in support of vaping reform, including Public Health Association of Australia CEO Adjunct Professor Terry Slevin.
'For smokers who are legitimately trying to quit using vapes, the prescription model pathway is and should be in place,' he said. 'But that should not be at the cost of creating a new generation of nicotine addicts among children and young people.'
Meanwhile, Lung Foundation CEO Mark Brooke said the measures are part of a 'comprehensive approach' to separate therapeutic use of e-cigarettes from recreational vaping.
'These are measures that are designed to stop the next generation being addicted to nicotine, which is incredibly damaging to developing minds, but more importantly, it's a safeguard for the future,' he said.
'It allows for lung health and health overall to be improved, and the Lung Foundation and our colleagues in public health are extremely pleased that this result has finally eventuated.'
While these measures are a step in the right direction to reduce harm from an unregulated product, Charles Darwin University Lecturer in psychology Dr Kim Caudwell was more cautious and said it was important to remember not all vapers consume nicotine when they use a vape.
'Some use vapes as a tobacco alternative or to "wean off" their nicotine dependence and may continue vaping without nicotine,' he said.
'This is a complex space in terms of getting the legislation, regulation and public health messaging right.'
'It's important to make sure our public health system can accommodate an influx of people wanting to reduce or give up vaping, because that may look quite different to smoking,' said Dr Caudwell.
What pharmacists need to know
All doctors will be able to prescribe compliant vapes
The move towards a strictly therapeutic model of e-cigarette use means those who require a legitimate prescription will have easier access. All GPs will be able to prescribe the products  – either as a smoking cessation device or to help people with nicotine addiction.
Still no ARTG registered products
With no vaping products currently approved by the TGA for use, they will need to be assessed against the new standards put in place by the regulator.

This includes conforming to standards on:
being free of chemicals the TGA lists as particularly dangerous

concentration and volumes of nicotine

flavouring 

presentation
Check authority
Before dispensing vaping products, pharmacists should ensure the prescription was issued through the Authorised Prescriber Scheme (AP) or Special Access Scheme (SAS) Category B for unapproved products.
In the meantime, resources exist to support pharmacists with current regulations:
Want to learn more from an expert? Register now for the vaping session at the VIC/TAS Annual Therapeutic Update, from 26–28 May in Melbourne.