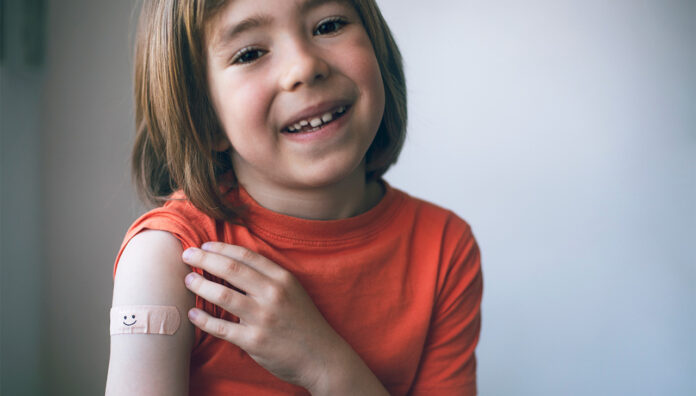 South Australia now offers the widest variety of pharmacist-administered vaccines in the country, following significant changes to the Vaccine Administration Code last week.
Pharmacists in the state can now offer 10 additional vaccinations to patients, including meningococcal B, hepatitis A and B, varicella, and human papillomavirus (HPV).
Pharmacist immuniser formulary in South Australia now includes:
5 years and older

:

COVID 19

Influenza

Japanese encephalitis vaccine

10 years and older

:

Measles/mumps/rubella

Diphtheria/pertussis/tetanus (adult formulation in combination)

Diphtheria/pertussis/tetanus/polio (adult formulation in combination)

Meningococcal ACWY

Haemophilus influenzae type B

Hepatitis A

Hepatitis B

Hepatitis A and B in combination

Meningococcal B

Human papillomavirus (HPV)

Varicella only (chickenpox)

50 years and older

:
Changes to age eligibility were also included, with pharmacists now able to administer the measles, mumps and rubella vaccine, the diphtheria, pertussis and tetanus vaccine and the diphtheria, pertussis, tetanus and polio vaccine to patients aged 10 years and older.
Patients aged 5 years and older can also receive a Japanese encephalitis vaccine in their local pharmacy, while patients 50 years and over can receive a pharmacist-administered herpes zoster vaccine.
The update comes after a concerted campaign by the PSA SA branch, which has long advocated for an expansion to pharmacist-administered vaccines in the state. This includes a submission to SA Health's targeted consultation for Vaccine Expansion, which closed in early March 2023.
Key to PSA's advocacy was the timing of the update, after pharmacists indicated changes should occur prior to or during flu season, when patients are most likely to visit pharmacies for vaccinations. 
SA Health Minister Chris Picton said the move was designed to ease pressure on GPs while increasing vaccine access in the community.
'We want to do what's within our power as a state government to lessen the load on our incredibly burdened GPs,' he said. 'This is one simple measure to do just that, with pharmacists as trusted health professionals ready and willing to step in to provide these services.'
Improving vaccine access
Before the change, patients who wanted a meningococcal B vaccine needed an appointment with their GP for a prescription before picking up the vaccine from a pharmacy and taking it back to their GP for administration.
While inconvenient, this also led to concerns about maintaining cold chain storage. Now families only need to make one stop at their pharmacy to receive the vaccine. 
Children who missed out on their HPV vaccine during COVID-19 can also access the vaccine via their local  pharmacy.
With flu season now in full swing, and patients coming into pharmacies for the influenza and COVID-19 vaccine boosters, sometimes simultaneously, there are opportunities to discuss these newly offered vaccines with patients.
Pharmacists can check the Australian Immunisation Register to identify the vaccines patients may have missed, and can offer to vaccinate them on the spot (if appropriate) or at a later date.
All NIP vaccines available in pharmacies
From 1 January 2024, the National Immunisation Program (NIP) will expand to pharmacies. This means eligible patients can receive NIP vaccinations in pharmacies free of charge.
Pharmacists will be funded $19 per vaccine, with the reform aiming to increase patient access and affordability to vaccination and reduce pressure on general practice.
'Australians will be able to walk into one of the thousands of community pharmacies around Australia and get safe and convenient access to any vaccine on the NIP,' said federal Minister for Health and Aged Care Mark Butler.
In its 2034-24 Federal Budget submission, PSA advocated for nationally-consistent standards across jurisdictions, ensuring all pharmacists receive funding to administer all vaccines to patients of all ages. 
It is unclear at this stage, however, if there will be alignment among the jurisdictions in terms of the age patients can receive pharmacy-administered vaccines. 
'There are a number of considerations for the administration of individual vaccines that are unique to each jurisdiction, including cold chain management and distribution models,'  a spokesperson from the federal Department Of Health told Australian Pharmacist. 
'These differences are reflected in the different vaccines and age cohorts eligible in pharmacy settings across jurisdictions. The Australian Government and states and territories are working together towards national consistency of vaccine administration in pharmacy.'
For those who want to become vaccine accredited, PSA is offering practical immunisation workshops across the country during May and June 2023 to equip pharmacists with the knowledge and skills to deliver a successful immunisation service. Pharmacists looking to maintain their vaccine competency can undertake PSA's Immunisation Online Refresher Course.