Delayed access to Home Medicines Reviews (HMRs) is putting patients hospitalised for cardiac events at risk of another event. Here's how pharmacists can help patients overcome barriers to access.
When patients are hospitalised for coronary heart disease (CHD), they are at higher risk of future cardiac events. 
Adhering to the right multi-medicine regime post-discharge is an essential preventive step in reducing the risk of further cardiac events.
However, a new report by the Australian Institute of Health and Welfare (AIHW) has identified gaps in medicines access for patients who have been hospitalised after a cardiac event.
The report analysed 67,800 CHD hospitalisations between 1 July 2016 and 30 June 2017. From the 35,200 patients hospitalised for acute coronary syndrome (ACS), only 61% were dispensed three or more of the recommended cardiovascular medicines within 40 days of hospital discharge.
Female patients and those under 65 years of age with CHD subtypes considered less severe were even less likely to be dispensed the recommended medicines post-discharge. Older patients and those who regularly see a GP were more likely to be adherent.
A sobering finding revealed 1 in 5 CHD patients had an emergency cardiovascular-related readmission, and 6.6% died within 2 years of hospitalisation.
'The AIHW analysis found contact with community-based health care services was associated with people using the recommended cardiovascular medicines,' said Royal Australian College of General Practitioners President Adjunct Professor Karen Price.
'People who regularly saw their GP were [also] more likely to be still taking the recommended medicines one year after leaving hospital.'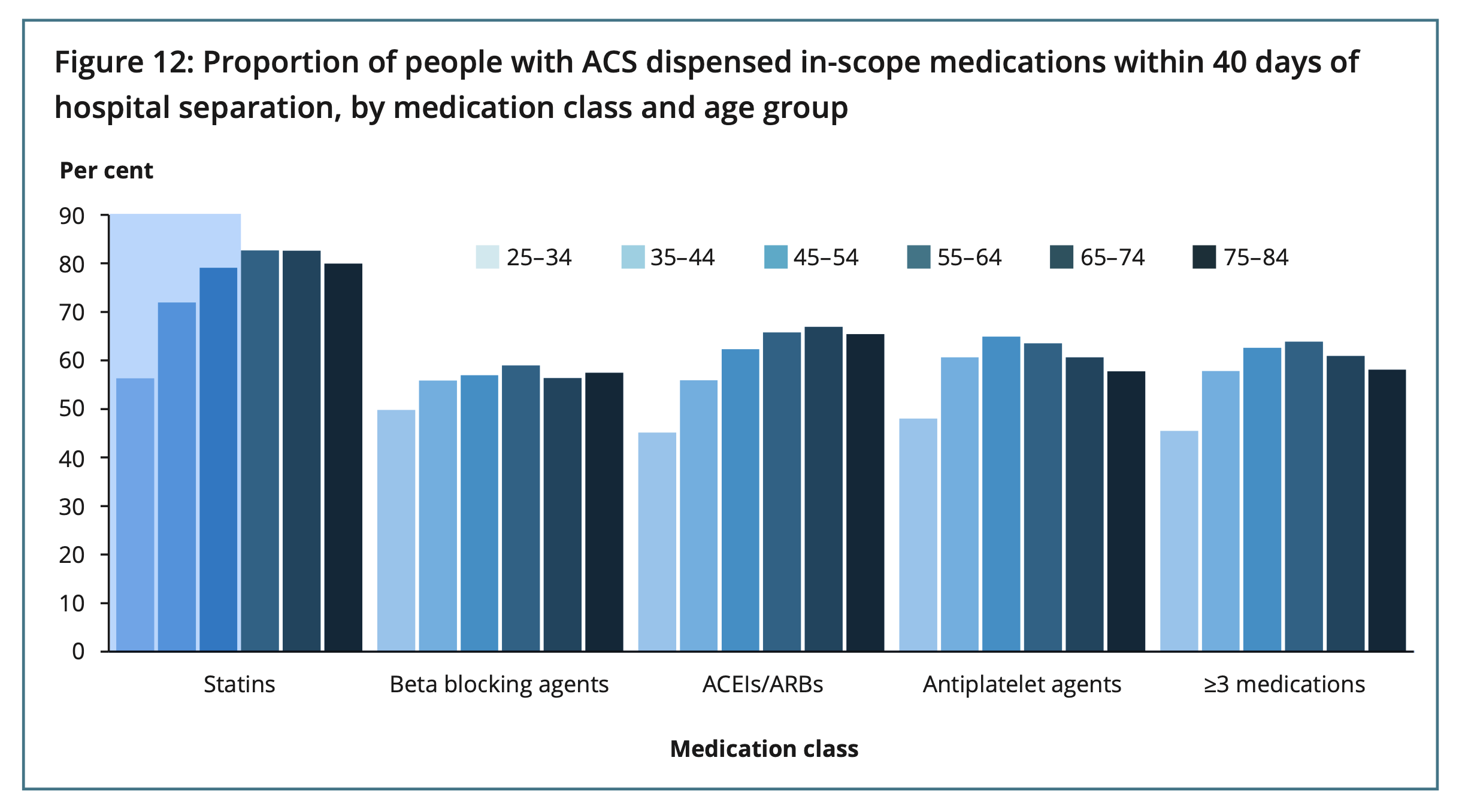 Barriers to HMR access
Medicine knowledge and education is central to adherence, with patients who have been discharged from hospital in the last 4 weeks eligible for a HMR. 
However, there are several factors impeding patient access to HMRs, said Cairns-based consultant pharmacist Kate Gill MPS.
Younger patients are less likely to receive HMR referrals, she says, and caps on medicine reviews limit accredited pharmacists to performing only 30 HMRs per month.
The current GP shortage crisis has also created more difficulties.
'[Patients] are sent home and told to go back to the GP, but at the moment, they are sometimes waiting 3 weeks for an appointment,' said Ms Gill MPS, who is also a part-time embedded pharmacist in an Aborginal Controlled Health Organisation (ACCHO).
Lack of communication between healthcare organisations is another contributing factor with delayed HMR referrals.
'The communication channels between different departments aren't great,' she said. 'For example, hospitals have Aboriginal liaison officers [and] nurse navigators, but community or consultant pharmacists [are] often forgotten.'
HMRs vital after a cardiac event
In Ms Gill's experience, many patients who have had a cardiac event rarely took medicines prior to hospitalisation – particularly younger patients and those considered 'fit' and 'healthy'.
In a HMR, pharmacists spend time discussing why patients need to take medicines after a cardiac event and the benefits of long-term compliance.
'We can show them statistics that [reveal] you're five times less likely to have a further event if you're taking these medicines,' she said.
HMRs can also pick up whether patients have been discharged on the correct medicines.
'It's helpful to have another pair of eyes going over [their medicines],' said Ms Gill. 'If for some reason they're not on a statin, we can double check why.'
Now that accredited pharmacists can provide HMR follow-ups,  the second sitting has been particularly beneficial for cardiac patients.
'Usually more questions come up the second time,' she said. 'Everything else in their life has settled down a bit, so they've had time to wrap their heads around what has happened.'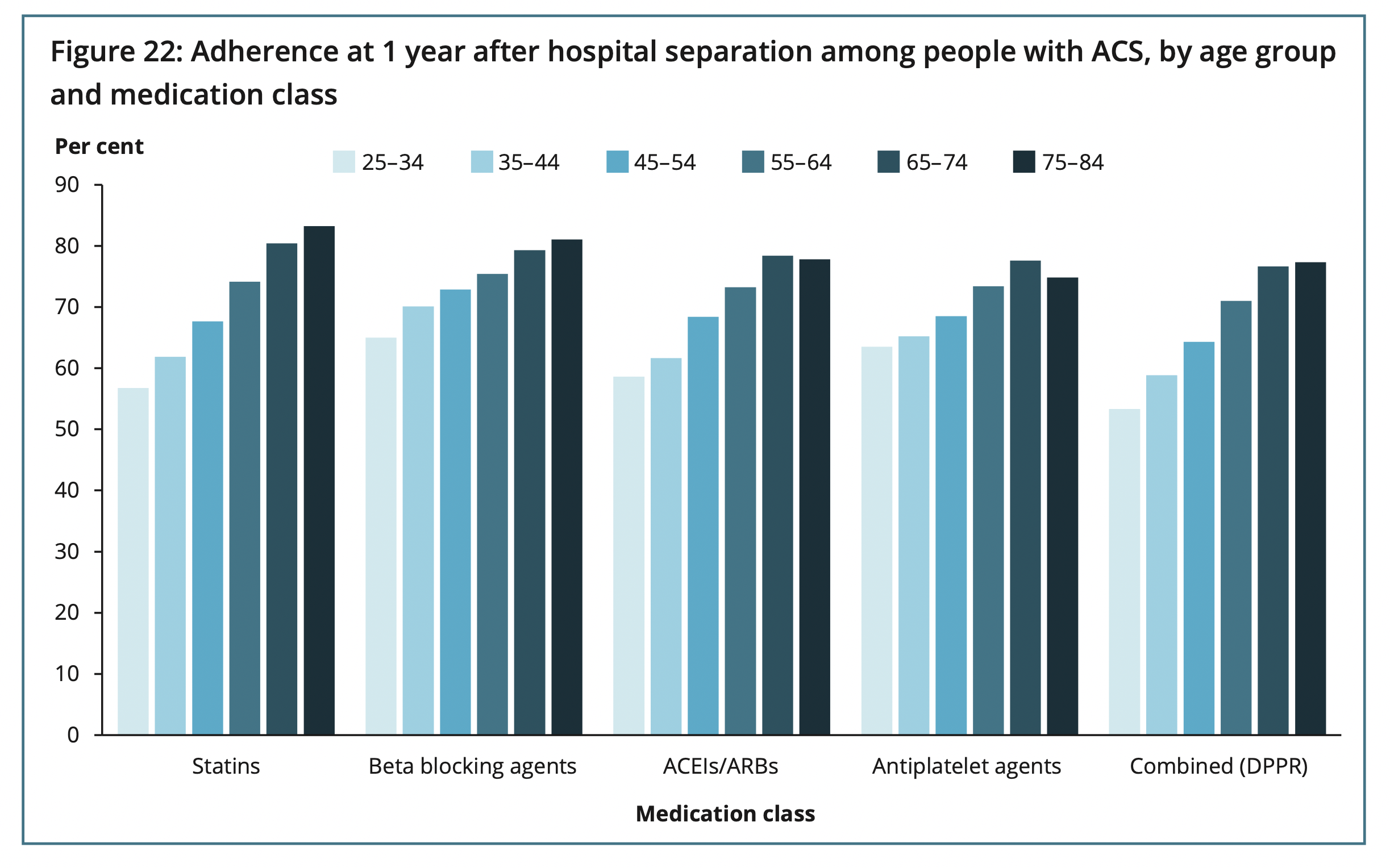 Preventing HMR delays
There are several ways pharmacists can help to increase cardiac patients' access to HMRs, Ms Gill said.
With general practice under pressure, it's worthwhile contacting your local hospital for HMR referrals now that referral pathways have expanded.
'Make hospitals aware or prompt them to include a HMR as part of their discharge planning,' she said.
To work around HMR caps, Ms Gill recommends fostering relationships with other consultant pharmacists.
'[There are] two other pharmacists I work closely with up here. We share resources, and we all have a good relationship with the doctors,' she said.
'If I got a cardiac patient [referral] and I couldn't do it for whatever reason, I would pass it to one of them.'
Improving visibility and access to medicines
To ensure patients receive speedy HMR referrals post-cardiac event, it's essential to maintain contact with GP practices. 
'Even if I don't get a referral for a while from a certain GP, I follow up with an email to the practice manager to remind them that we exist,' said Ms Gill. 'Or I'll organise a lunch visit just to say "We're still here".'
Given the report found that younger patients have reduced access to cardiac medicine, Ms Gill thinks promoting HMRs for this patient cohort would help.
'I still seem to be referred [mostly] elderly clients,' she said. 'Maybe there is a thought that younger [patients] don't need HMRs, or that they are more switched on.
'But after a major life event, it certainly wouldn't hurt to have a HMR.'