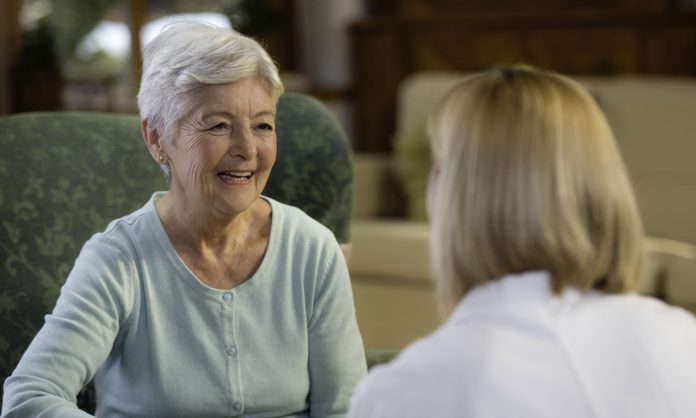 A pharmacist-led intervention targeted towards reducing the prevalence of sedative prescription in aged care has reduced antipsychotic prescribing by 13% and that of benzodiazepines by 21%.
The University of Tasmania team led by Prof Greg Peterson and Dr Juanita Westbury were recently awarded TheMHS Award in the 2018 Mental Health Service Awards of Australia and New Zealand program for service to mental health for their project, Reducing Use of Sedatives (RedUSe).
The program was carried out in 150 Australian Residential Aged Care Facilities (RACFs) with 12,157 residents. The intervention included both analysis of prescribing data and training by a consultant pharmacist of facility staff in the evidence-based use of psychotropic agents and the implementation of the RedUSe program, as well as interdisciplinary case reviews at baseline, 3 months and 6 months.
The training sessions were focused on challenging staff beliefs that antipsychotics and benzodiazepines were highly effective for treating behavioural and psychological symptoms in older people.
Final results showed that for 39% of RACF residents taking antipsychotics or benzodiazepines at baseline, medication was ceased or the dosage reduced at 6 months.¹
The mean prevalence of antipsychotic agent use declined from 21.6% (95% CI, 20.4–22.9%) at baseline to 18.9% (95% CI, 17.7–20.1%; P < 0.001) at 6 months, a 13% reduction.¹

The mean prevalence of benzodiazepine use declined from 22.2% (95% CI, 21.0–23.5%) at baseline to 17.6% (95% CI, 16.5–18.7; P < 0.001) at 6 months, a 21% reduction.¹

In total, 115 RACFs (77%) reduced antipsychotic prescribing and 127 facilities (85%) benzodiazepine prescribing; 99 (66%) recorded reductions for both classes.¹
RedUSe study author Dr Westbury, from the Wicking Dementia Research and Education Centre at the University of Tasmania, said: 'With the high levels of psychotropic medicine use for the treatment of mental health problems in aged care, the outcome of this project was quite successful – especially compared to the United States who have been working on the problem for some time. They couldn't achieve in two years what we've done in six months.'
She emphasised the study was a group effort of research, policy and clinical care.
The group was made up of two data specialists who analysed pharmacy records including over 80 QUM pharmacists, as well as nursing staff, general practitioners and community pharmacists were involved across the study and praised the nursing staff who were open to learning and willing to accept the results of a controversial area of research.
'Through the success of the program we have been able to see the impact on reducing antipsychotics use in aged care when we get pharmacists, nurses and GPs together in one room, talking about the successful use of medicines and drawing on each others' experience,' she said.
'The nurse is instrumental in the medication review process [in RACFs], as they are front and centre when it comes to the patient taking their medication. The nurses talk to the relatives, distribute the medication to the patients, influence how and when the medication is taken, and assess if it is working.'
PSA played an instrumental role in assisting to secure this research grant from the Federal Department of Health as part of the Aged Care Services Improvement and Healthy Ageing Grants program, by providing advice and developing the educational materials for educating facility staff on psychotropic use.
References
Westbury JL, Gee P, Ling T, et al. RedUSe: reducing antipsychotic and benzodiazepine prescribing in residential aged care facilities. Med J Aust 2018; 208 (9): 398-403.