From community pharmacy to wedding photographer and a burgeoning bubble tea store empire – PSA's new Western Australian (WA) Branch President Keegan Wong MPS brings passion to everything he does.
After graduating from Curtin University in 2009, Mr Wong spent his intern year at a community pharmacy in Bull Creek, about 15 minutes' drive south of Perth. He was soon offered a management role and spent the next 7 years overseeing several pharmacies across the WA capital. 
Today, he owns Priceline pharmacy in Kalamunda, which was awarded WA Priceline Pharmacy of the year in 2019. In the same year, Mr Wong was recognised as the WA Priceline Pharmacist of the Year.
'I realised [at university] that my passion was in patient engagement and being a leader of people,' Mr Wong told Australian Pharmacist.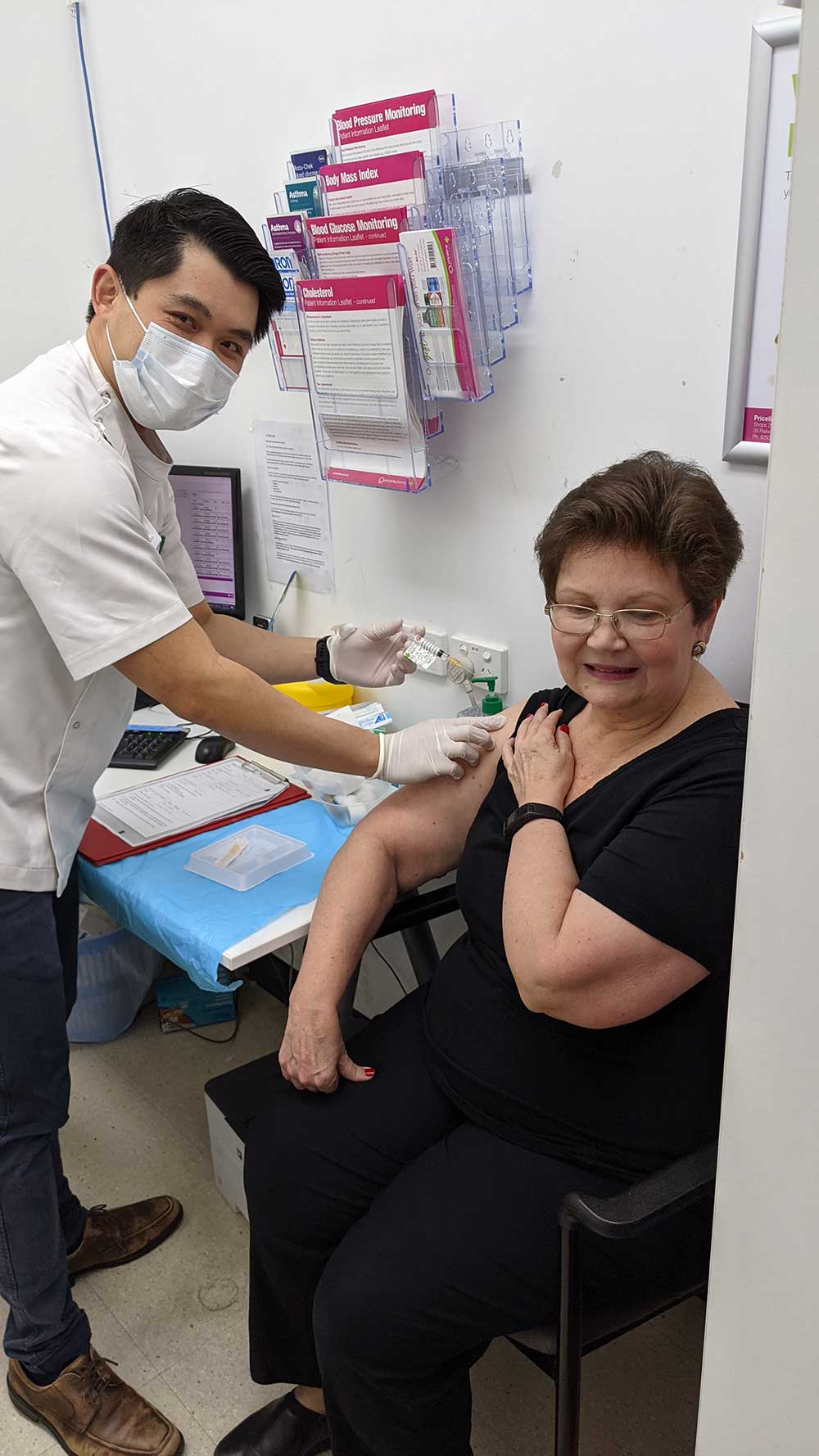 'I discovered in my early career years that working in community pharmacy allowed me to become a leader – both in health and in managing people. I enjoy collaborating with people from all walks of life, and community pharmacy allows me to pursue this passion by providing primary care to my patients.'
This patient-centric attitude shows in his pharmacy, where Mr Wong has established services including weight management and sleep apnoea clinics, diabetes assessments and, more recently, a COVID-19 vaccination clinic.
Along with a desire to help people, Mr Wong also had a keen interest in running his own business, which he attributes to a family history of working hard to succeed.
'My grandfather managed several grocery shops in Malaysia and played a massive role in the success of his local village and for his children,' he said.
'Pursuing community pharmacy allowed an avenue of business ownership and, more importantly, allowed me to be part of developing Australian healthcare.'
Big shoes to fill
Mr Wong takes over from outgoing President Dr Fei Sim FPS, now a Director on the PSA National Board.
The PSA CEO Mark Kinsela congratulated Mr Wong on his appointment and recognised the work of Dr Sim.
'Over the past four years, PSA's WA Branch has been led by one of the country's most talented and well-respected pharmacists,' Mr Kinsela said.
'I enjoy collaborating with people from all walks of life, and community pharmacy allows me to pursue this passion by providing primary care to my patients.'
'Fei has truly been an asset to WA pharmacists and we are delighted that she has been elevated to a Director on the PSA National Board, continuing to support the important work of the profession.'
Mr Wong, who counts Dr Sim as one of his mentors, said he wanted to take on the role to help progress the profession. 
He believes the future of pharmacy hinges on technological adoption and the ability of pharmacists to take on greater roles in an 'ever-evolving industry'. 
'I hope that my passion will help bring community pharmacy into the forefront of modern healthcare by increasing the scope of practice, and I hope to one day see pharmacists prescribe medicines as an integral part of a patient's health outcome,' he said.
'I am also a passionate advocate for young pharmacists in becoming the best version of themselves through high standards of practice and hope to bring this to our early career pharmacists and interns.'
When he isn't working on his pharmacy business or spending time with his wife and son, Mr Wong also runs a bubble tea store, and is a wedding photographer and videographer. 
With all this experience, his advice to others is simple.
'Success in your pharmacy career is about staying true and honest in providing patient care,' he said.
'Care for your patient as you would care for your grandmother.'