Clusters of infection in regional and remote areas continue to grow, with overworked pharmacists adapting their services to minimise the spread.
North-West New South Wales (NSW) outback towns Wilcannia and Bourke, both with large Aboriginal and Torres Strait Islander populations, were struck by COVID-19 outbreaks late last week, with cases in other regions continuing to grow. 
Increased testing and vaccination services have diverted resources away from other health services, pharmacists report, and they are deploying all means necessary to stop the spread.
In the regional Victorian town of Shepparton, COVID-19 is spreading in schools, with four now exposed to the virus forcing thousands of children and their families into isolation, including more than 420 healthcare staff. There are currently 44 active cases in the community, with the cluster expected to grow.
Australian Pharmacist spoke with three pharmacists at the centre of these outbreaks about how they quickly adapted their services to help their communities.
COVID-19 cases at a glance
Cases in NSW continue to surge, with

919 announced today

including 49 in the state's north west, along with 2 new deaths.

Victoria recorded 45 new cases today, with

case numbers dropping

for the second day in a row.

The Australian Capital Territory recorded

9 new cases

, with the government announcing lockdown will not lift before 2 September.
COVID-19 in the remote north west
Wilcannia is a small community of 750 people, primarily of Aboriginal and Torres Strait Islander descent. 
After a seeding event on 13 August, when family members travelled to the region from Bourke, Walgett and Dubbo for a funeral, the virus has spread throughout the community.
Health organisations that service Wilcannia have since snapped into gear to minimise the spread, said Alex Page MPS, partner pharmacist at Outback Pharmacies and Maari Ma Primary Health Care Service in nearby Broken Hill.
Testing has ramped up in the community, with additional measures put in place to help reduce case numbers.
'There are high density living situations where multiple families [live] in one household,' Mr Page told AP. 'So those who have become infected or are awaiting test results are being removed from their usual homes and put into [special COVID-19] accommodation.'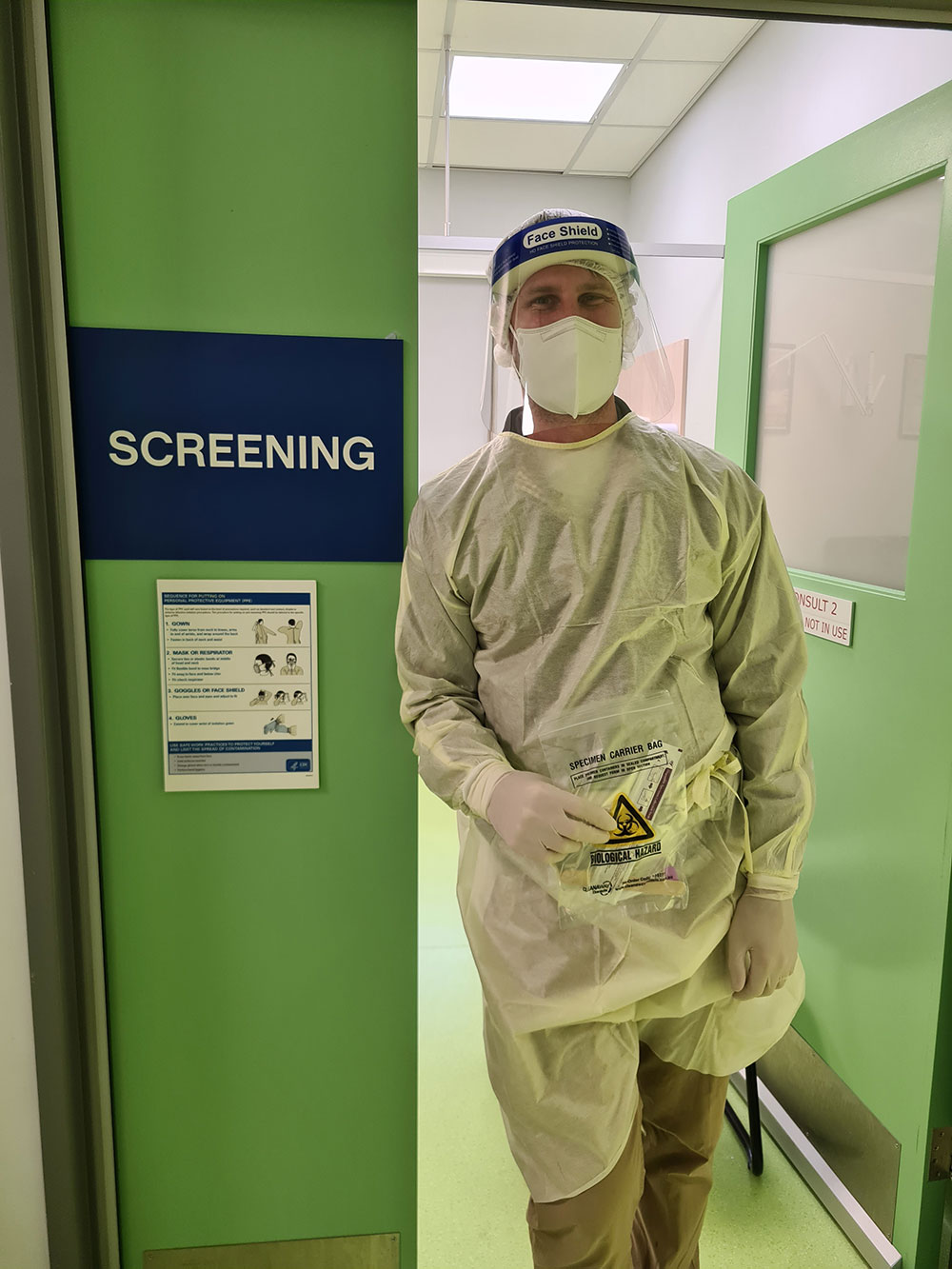 On the vaccination side, Maari Ma and the Royal Flying Doctor Services (RFDS) have been working hard to increase immunisation rates in Wilcannia and surrounding communities.
Maari Ma has since suspended much of their usual clinical programs so they can redeploy as many resources as possible into testing and vaccination.
That includes Mr Page, one of Maari Ma's three vaccine-accredited pharmacists, who normally travels up to Wilcannia 3 days per month to catch up with patients about their medicines.
Last weekend, Mr Page administered the Pfizer vaccine to patients at Maari Ma's Broken Hill clinic, where another pharmacist helped out on Sunday.
'This week I'll be going out to Menindee to do some of the vaccinations with the RFDS,' he said.
Menindee, 160 kilometres from Wilcannia, has similar rates of Aboriginality. 
'So, if the virus spreads to the community the impact would be quite bad as well.'
Counselling points
At Maari Ma's clinic on Saturday, Mr Page said most patients had already made up their minds about getting the vaccine, but some still had concerns about adverse effects.
'Older [patients] who may be taking aspirin or a blood thinner have [had] questions about TTS [Thrombosis with thrombocytopenia syndrome],' he said. 
'[So] it's just about reassuring them that it's an incredibly rare clotting disorder [and even] if you've had previous issues with clots, it's very unlikely that it's going to have any effect.'
At the clinic, up to 60% of the patients Mr Page vaccinated were men aged 25–40, so he tailored his advice accordingly. 
'With the Pfizer vaccine there's a slightly increased risk in that particular age group of endocarditis and pericarditis,' he said. 
'So it's just about [asking] whether they've had any previous heart issues, and explaining there's a very small risk of this happening.'
Mr Page also explained that these rare cardiovascular effects would occur within the first 4 days, and that if patients experience any chest pain they should immediately present to the emergency department.
'[I'll say] if it's caught early it's not going to be a problem for you at all,' he said. 'And [the] patients were happy with that.' 
On the days he would usually work for Maari Ma conducting services like medicine reviews, Mr Page now goes where the community needs him.
'I just rock up, and I'll be deployed to an area, either in the vaccination clinic or in the COVID-19 testing [center] administering swabs,' he said.
'That's absolutely fine by me, I'm happy to work wherever needed.'
Trouble in Bourke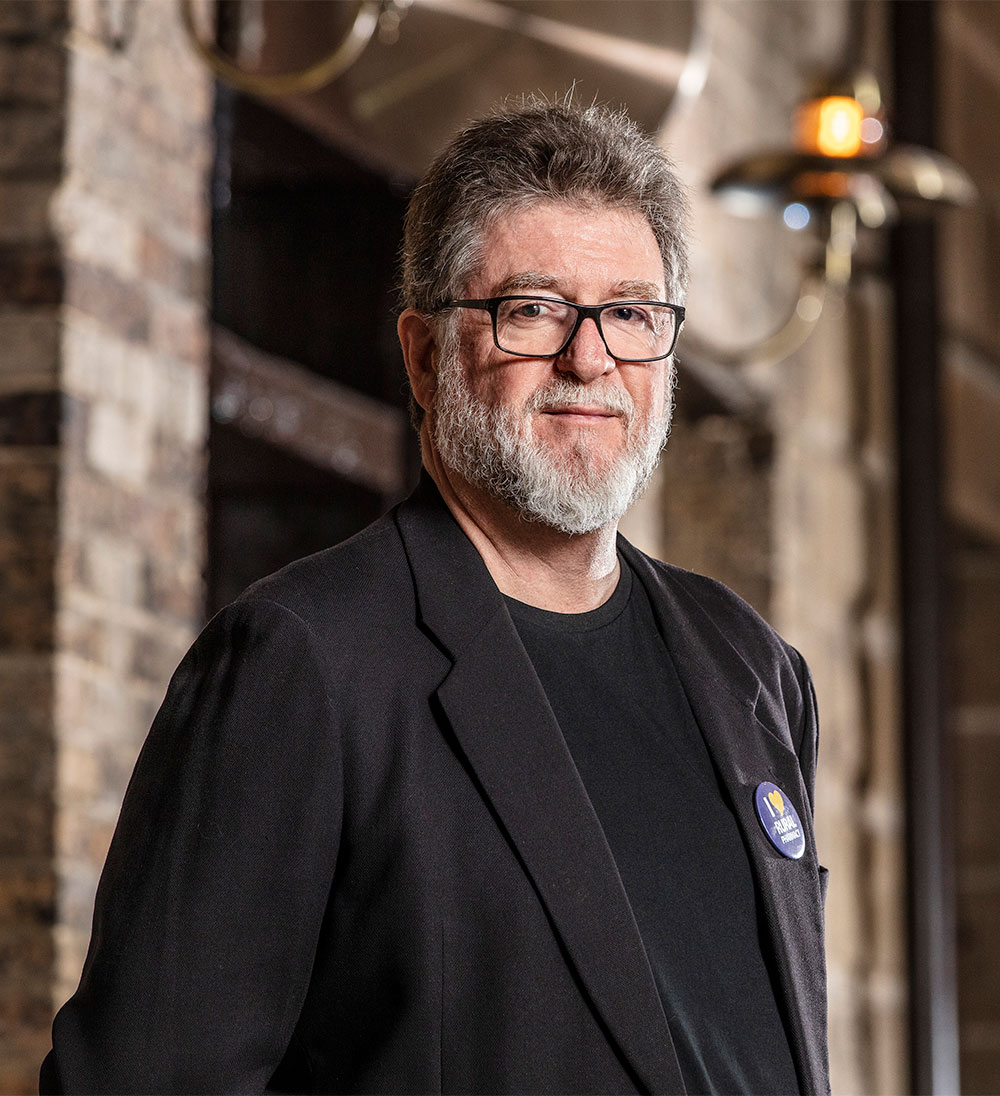 Before COVID-19, Bourke-based pharmacist Peter Crothers FPS said remote and rural healthcare was already under-resourced. But since the outbreak hit the town last week, extra strain has been placed on an already stretched system.
'Our local GPs and AHS [Aboriginal Health Services] have diverted staff resources into COVID-19 vaccination [which] has delayed all other clinical service delivery,' he said. 
This has made it much harder for pharmacists to discuss patients' medicine needs with GPs, and transfers of care such as hospital and acute mental health discharges are becoming increasingly difficult to manage.
'I had a locum mental health worker on the phone [on Monday] who was at his wit's end with the current strain on the system [because] there's no-one to turn to for sensible answers,' Mr Crothers told AP.
'We have lost staff capacity as a result of COVID-19 testing delays and [with the] impact on local services such as childcare and education, there have been days where we've been at 40% of ideal capacity.'  
As the only pharmacy in an area the size of Taiwan, Mr Crothers said they have no spare capacity to cope should they be listed as an exposure site.
'We'd probably have to close for at least some days and that would just feed into the implosion of local healthcare that we're already seeing signs of.'
With a small number of exceptions such as patients undergoing supervised dosing, no one can enter the pharmacy. 
Staff are subjected to increased testing, especially if there's the slightest suspicion of contact with a positive case or a known contact of a case, and discussions are underway for access to rapid antigen testing.
'We have staff in full PPE [personal protective equipment], which they change every 4 hours, serving from behind a counter across the front doorway,' Mr Crothers said.
'Even though people are not coming inside, we're still asking them to check in and out with the Service NSW app, which most are happy to do.' 
No capacity to vaccinate
Before the outbreak, Mr Crothers had registered an expression of interest to administer the COVID-19 vaccine. But now it's unlikely the pharmacy will be able to vaccinate patients any time soon.
'New services require new resources, and we're currently trying to deal with a significantly greater workload due to the COVID-19 emergency with significantly fewer people than we normally have,' he said.
'We need the ADF [Australian Defence Force] here to take up the vaccination challenge and we need them here soon.'
Tackling the spread in regional Victoria
In Shepparton, Reid's Pharmacy was one of a handful still open earlier this week.
'Three big pharmacies closed [and] we're also 75% down on staff, because they're [in] quarantine,' said owner Leticia Keady MPS. 
To fill the breach, Ms Keady's sister, who worked at the pharmacy as a student, has rejoined the team, and casual and part-time staff have picked up extra shifts.
After Shepparton locked down last weekend, the pharmacy put a free contactless delivery service in place, promoted on its Facebook page.
'A lot of people are taking us up on that,' Ms Keady said. 'We're [also] able to run [medicine] out to the car, because we've got car parks out the front.'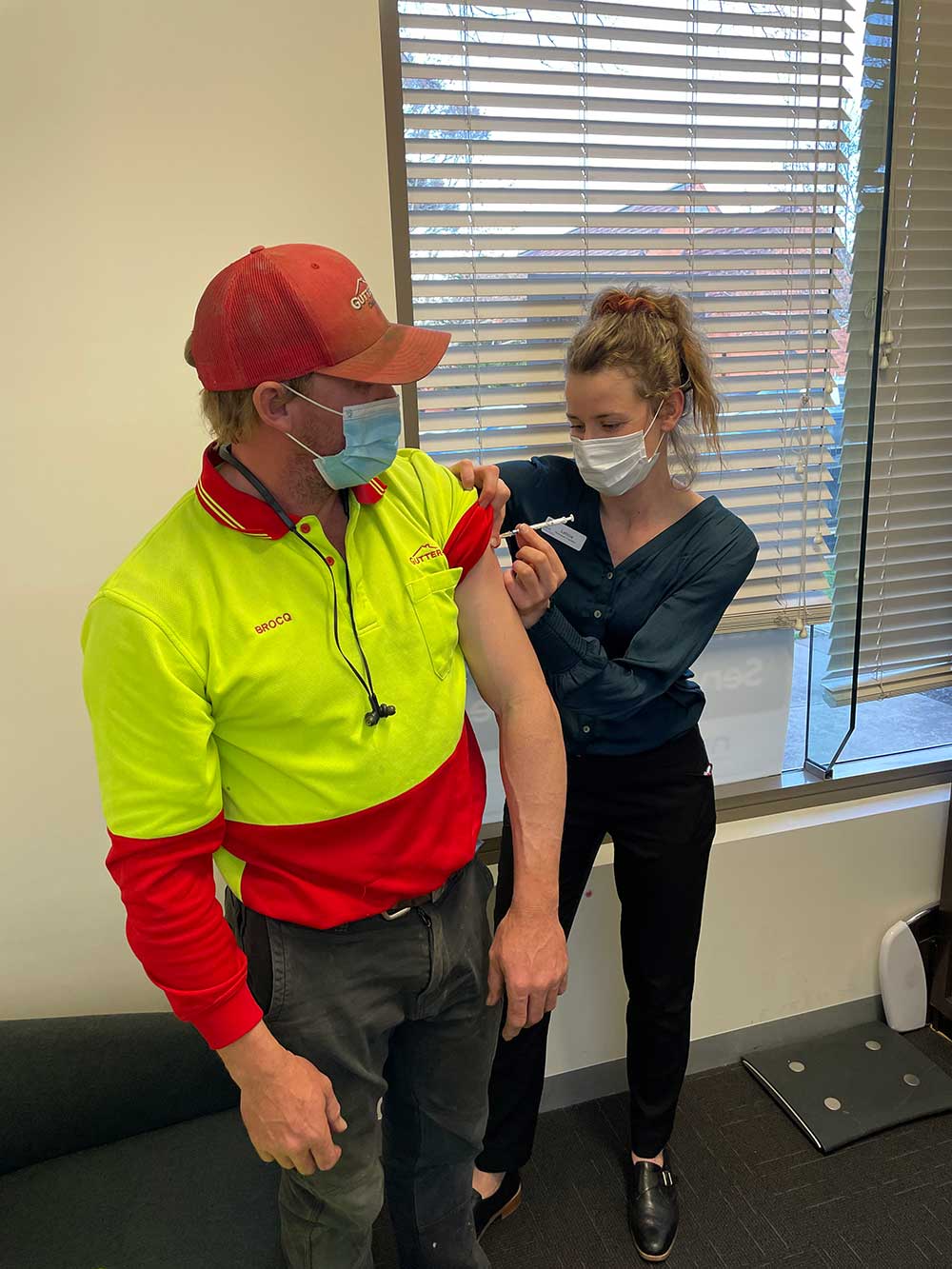 Patients can send electronic prescriptions and pay for their medicines via the pharmacy's booking app. Ms Keady closely has been liaising with a GP clinic located in the same building, whose staff will either run down paper prescriptions or forward electronic prescriptions to the pharmacy. 
'We coordinate with them while they do their telehealth as well, so [the process] can be as contactless as possible.'
To ensure medicines are safely delivered to patients in quarantine, staff, including Ms Keady's partner, leave deliveries at the door, take a few paces back and wait until they hear someone approaching.
'We do call some patients when we get there, because they might take a bit longer to get up due to mobility issues,' Ms Keady said.
COVID-19, however, appears to be closing in, with the GP clinic now listed as an exposure site, and all staff at the pathologist next door in isolation.
Vaccine demand
While Ms Keady began vaccinating patients against COVID-19 last week, the service has ramped up considerably since the outbreak was announced.
'We were just [vaccinating] 3 days a week, [with] an average of 8 a day,' she said. 'But now we're filling up fast.'
The vaccination service is now available every day this week, with Ms Keady administering 100 vaccines in just over a week.
'The phone hasn't stopped [ringing with] people trying to book in and get the vaccine early,' she added.