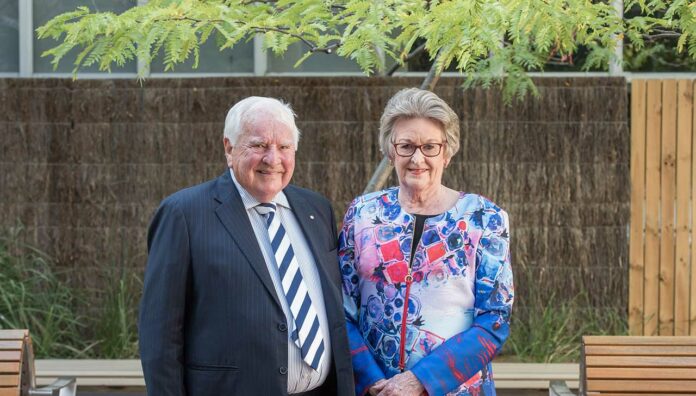 John Ware OAM FPS was an unparalleled leader in the pharmacy profession who sadly passed away on 27 December 2020 at the age of 92.
John was a local, international and educational leader who was globally recognised for his work.
He was both a National President of PSA and State President of the Victoria Branch, as well as President of the Western Pacific Pharmaceutical Forum and the International Pharmaceutical Federation (FIP) Foundation, where he worked as its representative to the World Health Organization, Western Pacific Regional Office.
John was one of only a small number of Australians to have been awarded a Fellowship of the FIP in 2006. He was also awarded the FIP Distinguished Service Award in 2014, along with an Order of Australia for service to pharmacy education and professional development of pharmacy in the 2002 Australia Day Honours List. Right before his passing, John was also awarded the Victorian Lifetime Achievement Award by PSA.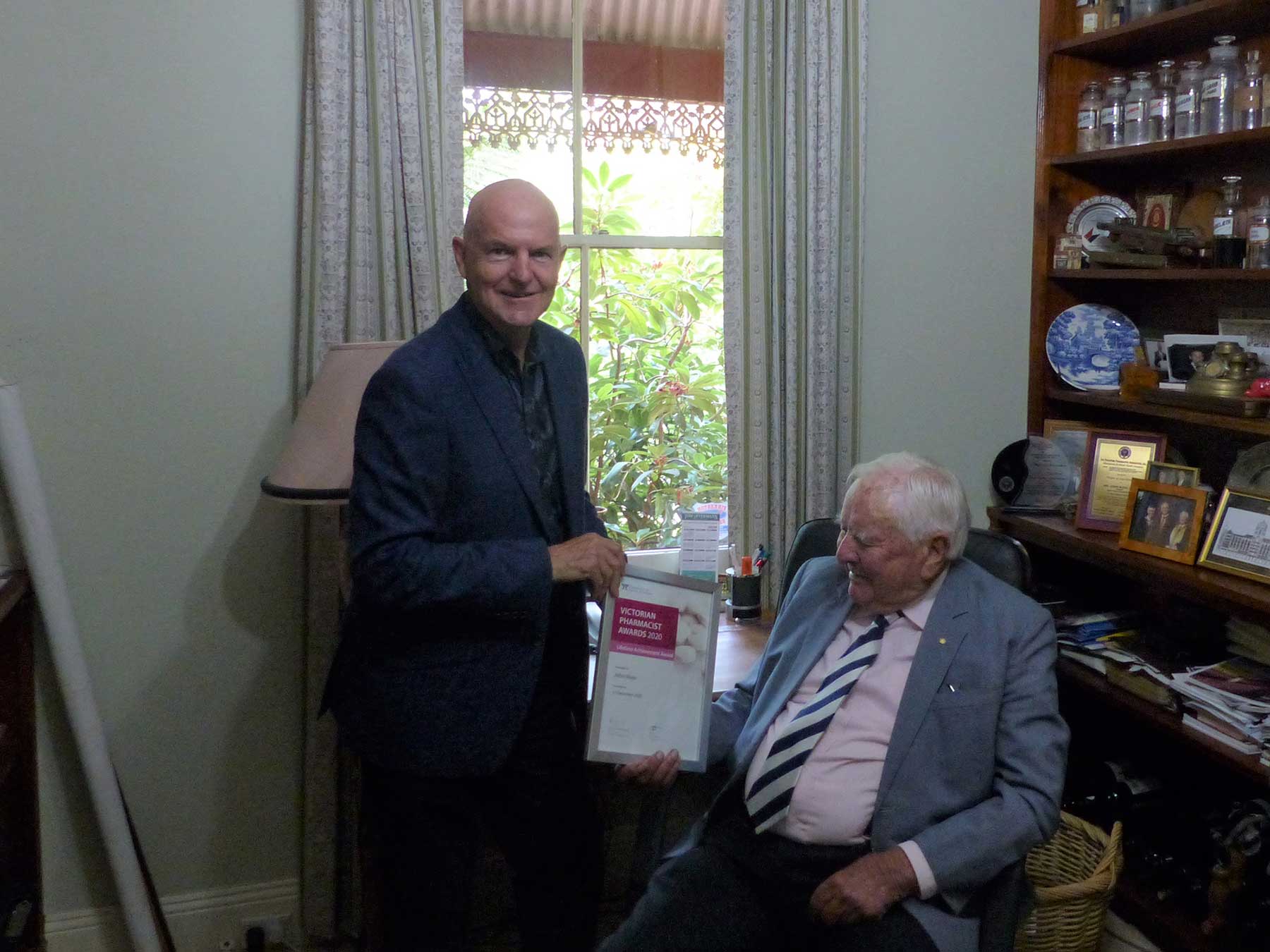 In the educational realm, John served as Chair of the Victorian College of Pharmacy and led the team that negotiated integration of the monodisciplinary College of Pharmacy into a single faculty structure of Monash University. He was subsequently Chair of the Faculty Council of the Victorian College of Pharmacy, Monash University.
Professor Lisa Nissen FPS, Head of the School of Clinical Sciences at Queensland University of Technology, posted: 'A fantastic advocate and contributor to the profession around the world. A sad day for pharmacy.'
Consultant pharmacist and rural pharmacy stalwart Karalyn Huxhagen MPS said: 'John and his lovely wife were always ready to guide and advise us newbies. They certainly cemented their place in Australian pharmacy development.'
Mr Jackson added: 'John has worked tirelessly and given much of his life to professional pharmacy both in Australia and internationally and leaves a huge legacy to the profession. He will be missed.'
John and his wife Nariel provided the John and Nariel Ware Fellowship in Pharmacy Education and Leadership, investing in postdoctoral research at the Faculty into leadership in pharmacy in 2019. The million dollar Fellowship is the largest grant in Australian history in the pharmacy profession.
Besides these appointments, accolades and philanthropic efforts, John was an avid community pharmacist who practiced for 40 years in both rural Victoria and Melbourne after graduating from the Victorian College of Pharmacy in 1950.
PSA National President Associate Professor Chris Freeman said John had demonstrated sustained dedication to the pharmacy profession and had been a driving force in the development and expansion of the role of the pharmacist in Australia.
'On behalf of PSA I would like to pass on my deepest condolences to his wife Nariel, his family, friends and many colleagues,' A/Prof Freeman said.
PSA Victorian President John Jackson, who presented John with his recent award, spoke glowingly of his impact on the pharmacy profession.
'John had broad interests both inside and beyond pharmacy, plus an extensive range of friends and colleagues, here and overseas. This gave him a sound foundation from which he could provide help and guidance, which he was always willing to do,' Mr Jackson told Australian Pharmacist.
'He epitomised the professional pharmacist, improving care especially through education, collaboration and commitment to pharmacy organisations such as PSA and FIP.'
Bill Horsfall FPS described John as a 'fervent advocate for continuing education'.
'Two events stand out to me over my 20 or so years working with John. One that he devised and promoted with great vigor was the then "famous" Victorian Dookie Education Conference, when state-based continuing education conferences were a rarity. The annual "Dookie Weekend" attracted many hundreds of pharmacists over the years, with the gala dinner bush dance a highlight,' Mr Horsfall told AP.
'The second concept he strongly supported was the Adventure Education conferences, which I, together with my PSA NSW colleague Geoff Pritchard, ran in many destinations around  Australia.'
John also received numerous tributes on social media from influential figures in the profession.
'John was one of the greats in Australian pharmacy. Always open to have a chat and share thoughts and experiences. Condolences to Nariel and family,' posted Debbie Rigby FPS, Advanced Practice Pharmacist and past Vice-President of PSA.
A complete shining star in our profession- John championed pharmacy across many shores and influenced so many of us in so many ways.
May he Rest In Peace. @FIP_org #FIP_Foundation send our love and condolences to Nariel and the wider aware family. 🙏🏻💔 https://t.co/JRJuyJ3cjk

— Catherine Duggan (@DrCDuggan) January 5, 2021
Professor Lisa Nissen FPS, Head of the School of Clinical Sciences at Queensland University of Technology, posted: 'A fantastic advocate and contributor to the profession around the world. A sad day for pharmacy.'
Consultant pharmacist and rural pharmacy stalwart Karalyn Huxhagen MPS said: 'John and his lovely wife were always ready to guide and advise us newbies. They certainly cemented their place in Australian pharmacy development.'
Mr Jackson added: 'John has worked tirelessly and given much of his life to professional pharmacy both in Australia and internationally and leaves a huge legacy to the profession. He will be missed.'
Lead image credit: Monash University