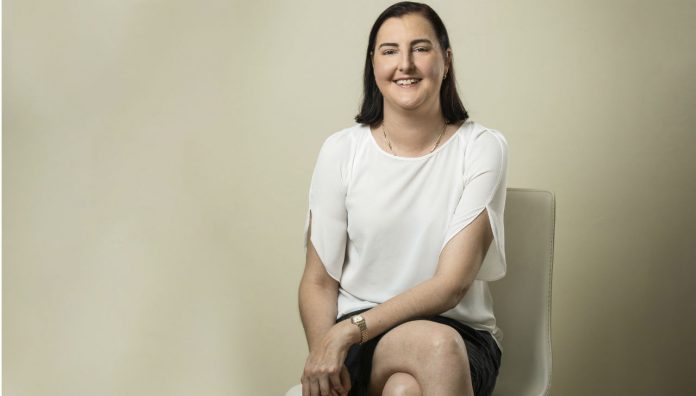 Tara Hehir MPS works as a locum pharmacist and an International Pharmacy Federation representative. This means different roles, such as IVF dosing and aged care, and plenty of travel.
Describe your work as a locum.
I've been doing it for 10 years now. I typically work short stints of around a week, but sometimes they can go up to six months, depending on where I'm needed. I work in different locations, both rural and urban, and each require me to fill different roles. One place might be heavily focused on aged care services, and others on IVF dosing or compounding pharmacy. In rural settings, it's usually a community pharmacy role. Each place I work has its own unique quirks and I've had to pick up various skills for each setting.
Tell us about the IVF dosing space.
One of the pharmacies I do locum work with has a contract with an IVF clinic. I needed to learn how to counsel the patients who come in to pick up their medicines. The instructions are quite specific, covering things such as how to administer, prepare and store the medicine. My role involves a fair amount of communication with other health professionals including doctors and the nursing team, alongside one-on-one interactions with patients. I liaise with the nurses about patients' blood results and treatment plans and ensure medicines are ready for patients when they need them. I also determine where patients would like to collect their medicine from or whether it needs to be delivered. For example, some patients need additional medicines to increase or decrease levels of hormones. This information needs to be communicated to the patient along with advice on how to use the medicine. The role is very collaborative.
What are some of the challenges you face day-to-day?
Sometimes I'll be working at the IVF services pharmacy one day and then I'll go to the aged care services pharmacy another. It can be quite a big shift, and I have to get up to speed quickly. When I take on a rural role, I'll often go somewhere I haven't worked before and don't know the staff. It's important they trust me, so that when people come in to ask for advice, they feel comfortable approaching me. It can be challenging, but it keeps things interesting.
What's the most fulfilling part of your job?
It always feels good when I can counsel a patient in a way that is going to help them improve their health. For example, when I have encouraged an older patient with a swollen ankle to discuss their medicine with their doctor, and their condition has improved when the medicine is ceased. It's about helping individual patients and making them feel better.
Tell us about your work with the International Pharmacy Federation (FIP).
FIP is a big, intricate organisation, with lots of different sections. I became a member back when I was a student, as I was heavily involved in the International Pharmaceutical Students' Federation (IPSF).
What began as a networking opportunity as a delegate became my current work as a secretary of a section. I was first involved with the young pharmacists' group, as Chair of Public Relations, and I was then encouraged to run for the Chairperson's role. As a Chair you get invited to the Board of Pharmacy Practice and Board of Pharmaceutical Scientists meetings in the Hague, Netherlands. I've been a member of the social and administrative pharmacy section for the last four years. I was officially elected as secretary last year at the annual congress in Glasgow.
Would you consider practising internationally?
I'm actually a registered pharmacist in Ireland. For a few years I was doing six-month stints there, an endless summer of sorts – if the Irish version counts as summer. It's tricky to work as a pharmacist overseas – I don't have an EU registration or qualification. But, if the right opportunity came up, I would certainly consider it.
Further resources
Want to access guidelines, professional standards and practice tools to support your practice?
Visit www.psa.org.au/practice-support-industry/resources/  
A TYPICAL DAY for locum pharmacist Tara Hehir
8.15 am: The working day begins
I first check emails for the daily orders. These may be IVF orders or residential aged care facility (RACF) orders, depending on where I'm working.
8.30 am: Ready for business
In a community pharmacy, I open the pharmacy, reply to the Medadvisor texts that have arrived overnight, and dispense prescriptions for early patients.
9.00 am: Getting busy
By now I'm processing orders and bagging them up ready for delivery. I check early RACF orders before the driver arrives, check meds charts, stock orders and Webster-pak changes that need to go.
11.00 am: Left field
I might take a phone call from a patient asking for a delivery. Then take a phone call from an IVF patient wanting to know if we got her order. I would check our IVF stock and do a top-up order before cut-off.
12.00 pm: On my feet
I dispense scripts for patients. Talk to a mum about her child's rash. Talk to another patient about their conjunctivitis. Meanwhile, I try to put away the stock order that has been delivered.
2.30 pm: Details, details
I double check all the charts and changes from RACF orders, then make sure that the orders are placed in the correct tubs for delivery, write up the delivery dockets for the S8 medicines, and check any Webster-pak changes.
4.30 pm: Medicine safety
Towards the end of the day I run a report on the day's medicine usage and check against stock.
5.30 pm: Patient focus
I leave the shop, then go to a patient's home to conduct a Home Medicine Review.
Explore new paths at www.psa.org.au/careerpathways