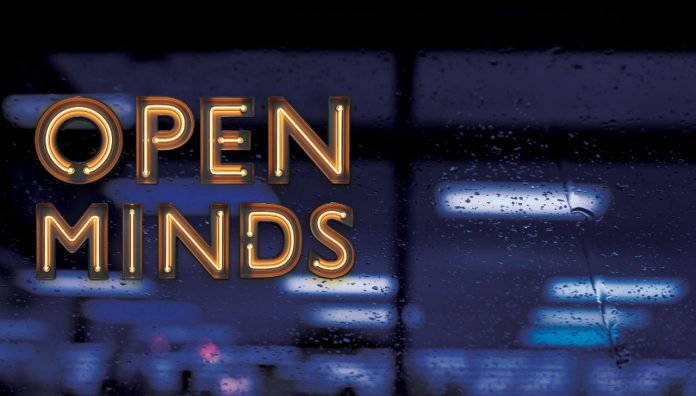 One in six Australians receive a mental health-related prescription each year.1 Almost half the population is set to experience a mental health condition in their lifetime.2 Pharmacists play a vital role in alleviating their burden.
How to help a consumer wrestling with dark thoughts? Perhaps you already have and didn't realise.The answer can be as simple as spending time with patients, listening actively and being non-judgemental, suggests Victorian pharmacist Beatrix Zielonka-Perry MPS.
'I did a Home Medicines Review for a lady some years ago now who came back to me later that day with a bag full of very potent antipsychotics,' Ms Zielonka-Perry remembers.
'She said: "I was contemplating suicide with all these drugs and I can't do that now because you spent time with me – your name is on this medication and I can't do that to you".'
The 2016 winner of the PSA Victorian Pharmacist Medal says the incident was 'an incredible gift'.
'It showed me that even just a short time can make a difference in someone's life,' says Ms Zielonka-Perry, who owns and operates McCrae Pharmacy on the Mornington Peninsula.
Pharmacists have an opportunity to help people with mental illness every single day – data shows 35.7 million mental health-related prescriptions were provided to 4 million Australians in 2016–17.1 Yet more than half (54%) of all people with a mental illness do not access treatment.3
Well-placed
As we know, pharmacists are the most accessible of health professionals – certainly more so than GPs, psychologists and psychiatrists. And there is a strong link between the chronic illnesses that pharmacists routinely treat, and depression and anxiety.
'We know that people with mental health problems have poor physical health, particularly in the severe and persistent mental illness space,' says Dr Claire O'Reilly MPS, Senior Lecturer at the University of Sydney Pharmacy School.
People with persistent pain are four times more likely to experience anxiety or depression than those without pain.4
Mental health services in community pharmacy
While many pharmacists are already providing mental health care in an instinctive way, some are taking a more formal approach.
Pharmafriend
Canberra pharmacist Kayla Lee MPS introduced her Pharmafriend program to Capital Chemist Wanniassa in 2016.
'The basics of the program is engaging the customer to have a one-on-one conversation with their pharmacist each time that they present with their prescription for a mental health medication,' Ms Lee explains.
The program aims to boost medication compliance and improve access to therapies.
'We're arming them with all of the information that they need so that they can be most successful in their journey,' Ms Lee says. (See 'A friend in need', below.)
Mental health disease state management services
In Perth's CBD, Craven's Pharmacy's mental health services started out when it was approached by a case manager from the nearby mental health service, explains co-owner Pooja Maru MPS.
'They said, "I've got this patient, I'm worried about compliance – are you able to do up a dose administration aid?"' she says. 'This was about 15 years ago.'
The service has expanded to keeping comprehensive patient records and sharing them with the mental health service. 'The clinic gets new registrars every six months, but the pharmacy remains the same. So we've become a good source of knowledge and patient history,' says Ms Maru.
Craven's Pharmacy also now employs a nurse practitioner to run a metabolic clinic offering screening and prescribing for patients with side effects from long-term antipsychotic usage.
'Most of our patients didn't have a regular GP and hadn't ever been screened for blood pressure, diabetes or cholesterol,' Ms Maru says.
On-site counselling
Also in Western Australia in the Perth suburb of Nollamara, Pharmacy 777 owner Swarup Afsar introduced on-site counselling in response to the increasing number of anti-depressant scripts he saw coming over the counter. The pharmacy now has a counsellor and clinical hypnotherapist on-site three days a week offering psycho-dynamic therapy, cognitive behavioural therapy, hypnotherapy and group therapy sessions.
Community members can sign up for six-week programs on depression management, anxiety support, stress management, adjusting to retirement, grief and loss, separation and divorce, adolescent stress and anxiety, and self-confidence and managing bullying.
Steps you can take today
Helping to improve mental illness within community pharmacy doesn't have to involve a formal program – there are plenty of simple steps pharmacists can take.
Mental health first aid
Pharmafriend creator Kayla Lee says mental health first aid is the number one thing all pharmacists can do in this space.
'A lot of people say "but mental health first aid is for the general population, not healthcare professionals",' she says.
'Well, yes, we have a higher health literacy than the general population. But the first aid provides the basics needed to deal with a crisis situation if it presents in our pharmacy.'
PSA's Mental Health First Aid program
PSA believes that completing Mental Health First Aid (MHFA) training is essential for all pharmacists and frontline pharmacy staff.
As such, PSA state and territory branches regularly offer MHFA courses allowing pharmacists to earn 20–24 CPD points over a period of one to two days.
The MHFA courses cover the symptoms, causes and evidence-based treatments for depression, anxiety disorders, psychotic disorders and substance use problems.
They explore the early warning signs of mental illness, the importance of intervening before a crisis develops, and how pharmacists can address crisis situations arising from mental health problems.
Learning objectives
Describe the symptoms, causes and evidence-based treatments for depression, anxiety disorders, psychotic disorders and substance use problems.
Demonstrate the ability to apply MHFA guidelines in a non-crisis situation including depression, anxiety, psychotic disorders and substance use problems.
Demonstrate the ability to apply MHFA crisis guidelines to mental health crises including suicide, panic attacks, trauma, acute psychosis and threatening/violent behaviour.
To find out more about MHFA and enrol in a course near you, login to the MyPSA member portal.
A friend in need
When Kayla Lee was a child she lost her father to suicide. Years later, she saw a chance to make a difference to many of the other Australian families affected by mental illness.
'I was very fortunate to start working in a community pharmacy when I was in college, which inspired me to become a pharmacist,' she recalls. 'I noticed that community pharmacy was a great setting to help people who may not be getting the mental health support they need – because their GP doesn't have time, they're not accessible or affordable.'
Now a pharmacist at Capital Chemist Wanniassa, Ms Lee has created Pharmafriend to fi ll that gap. The Pharmafriend program aims to engage patients in a one-on-one conversation each time they present with a mental health-related prescription. It starts with regular medication counselling for first-time dispensing, but pharmacists invite patients to a private area and outline the support offered through Pharmafriend.
'If you counsel someone at the out-counter, a lot of the time they listen and say, "Great, yep, the doctor told me most of that, see you later",' Ms Lee observes.
'But once you get them into a private consultation room, often they'll really open up.'
After that initial conversation, the program engages with willing patients each time they get a script filled. 'We check in – ask how they're going with their medication, what other therapies they're engaging with, how they feel their progress is going,' Ms Lee says.
The program also provides a series of information pamphlets that Ms Lee has collated on topics such as complementary medicines, sleep, diet and exercise.
'We're increasing the number of tools in their tool belt to help them on their mental health journey,' Ms Lee says.
And the good word is spreading: 'We have people say, "My friend said they talked to you about their mental health. Can we have a conversation?"'
Ask questions, practise active listening
Pharmacists can often tell when a patient or a carer isn't okay, says McCrae Pharmacy's Beatrix Zielonka-Perry. 'But you've got to ask them that question and be willing for the answer to come out,' she says.
'If they become a blubbering mess, well so be it. Every pharmacy has got an ability to give someone a cup of tea and a sit down and just be there for that person.'
Screening
Taking that one step further, the University of Sydney's Dr O'Reilly says pharmacists can help to identify the 54% of the population that isn't seeking help for mental illness.
A feasibility study5 that she co-authored concluded that: '(Community) pharmacy-based depression screening programs have the potential to increase the early detection of depression which may lead to early intervention, and potentially contribute to easing the enormous disease burden.'
Depression screening tools pharmacists can use include the Kessler Psychological Distress Scale (K10)6, the Patient Health Questionnaire-97 and the WHO-5 Well-being index.8
Reconsider your language
What you say can really make a difference, insists consultant pharmacist and diabetes educator Kirrily Chambers.
'Using words like control and test can increase the guilt that's associated with chronic health conditions, including diabetes,' says Ms Chambers, who works with the Green Dispensary Group.
She implements the Diabetes Australia position statement on new language9 in her practice and encourages other pharmacists to refer to the document, which includes examples of what language should be avoided and why, and suggests better terms.
Connect with local services
Pharmacists are well-placed to provide a triage and referral-type role.10
On Thursday Island in Far North Queensland, pharmacist Carli Berrill MPS says she's been making a concerted effort to connect with local mental health services over the past two years, and the results are showing. 'We've had multiple times when we've prevented patients going to hospital,' says the managing partner of Thursday Island Pharmacy.
Funded services
Medication reviews can be a valuable way for pharmacists to engage in a patient's physical and mental health, says Ms Zielonka-Perry.
'I certainly advocate a medication check, which we get paid for if the person is eligible. And I don't think enough pharmacists, including myself, make use of that,' she says.
A dose administration aid can also prove helpful. 'I often offer that at no charge for the first month,' says Ms Zielonka-Perry, 'because I need patients to value and own this management tool for themselves.'
Keep on keeping on
Helping patients address mental illness – and other chronic illnesses – can leave pharmacists feeling powerless, admits Ms Zielonka-Perry.
'Often you're just giving medication and you don't feel that you're contributing positively because you don't see any change – or if you do it's because they're getting worse,' she says.
But then she thinks of that time a HMR saved a patient's life.
'She has battled this illness for 50 years and she has never really given up. And for that reason I would never give up on her.'
Key points
Mental health is every pharmacist's business: one in six Australians receive a mental health-related prescription each year.
54% of all Australians with mental illness do not access any treatment.
There is a strong link between chronic physical illnesses and mental health – many patients you treat for physical illness are also experiencing mental illness.
Pharmacists can screen for mental health using a number of well-regarded tools.
Pharmacists should complete a mental health first aid course.
The words you use can impact the mental health of those with chronic illness. See Diabetes Australia's position statement on language to avoid and language to use.
Connect with local mental health services – knowing what help is available means you can help refer and triage patients.
Consider using funded services like medication reviews and dose administration aids to help patients with mental illness.
References