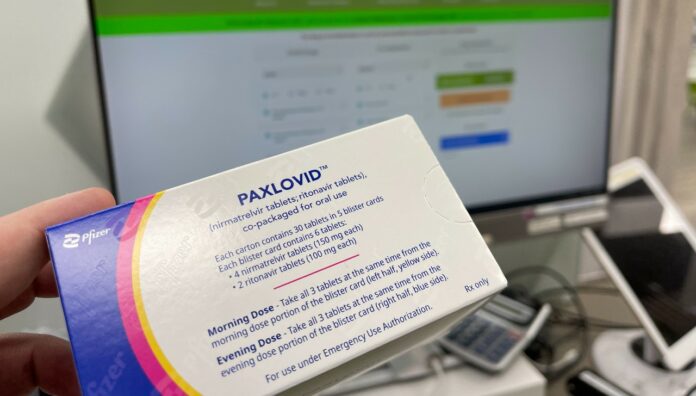 Australia is in the middle of another COVID-19 wave, with case numbers rising sharply since the end of October across the country. 
So where are we at? Here's how pharmacists should help keep their staff and community safe.
1. Encourage multi-antigen RAT tests
All patients with respiratory symptoms should be encouraged to test for respiratory viruses with multi-valent RAT tests, which detect COVID-19, influenza and possibly RSV. 
As patients now require a pathology request from a GP to receive a PCR test, the test may delay diagnosis. If a patient has respiratory symptoms and is negative for influenza and COVID-19 on a RAT, vulnerable patients may benefit from GP referral for pathology.
'You need to have a GP appointment, get a pathology request, do the pathology test, get the results, and then get another GP appointment to get an antiviral,' said PSA SA/NT State Manager Helen Stone MPS.
If you have symptoms and need to leave home, please:
– wear a mask to protect others
– avoid gatherings
– do not visit high risk settings like hospitals, aged and disability care facilities, or people who are at higher risk of severe illness.

More info:https://t.co/Bqu7WYEO4X

— NSW Health (@NSWHealth) November 8, 2023
Pharmacists should promote the use of combination RAT tests (influenza, COVID-19 and Respiratory Syncytial Virus) to expedite the process and rule out other common respiratory conditions.
'If patients with respiratory symptoms come into a pharmacy, pharmacists should promote the use of the combination rapid antigen (RAT) test,' she said. 
'Patients who are eligible for COVID-19 oral antiviral treatment can be prescribed the medicines if they have a positive RAT test,' added Ms Stone.
Many patients are unaware of the importance of testing early and continuing to test if symptoms persist.
2. Impress urgency of antivirals on eligible patients and their families
Pharmacists should actively engage with vulnerable patients and their families about the benefits of taking COVID-19 oral antivirals, and the need to start the medicines as early as possible. 
'When it comes to oral antiviral medicines, hours matter,' said Ms Stone. 
Pharmacists should maintain adequate stocks of antiviral medicines to dispense prescriptions, or support patients with prescriptions to access the antivirals from other locations rapidly if out-of-stock. 
Patients eligible for antivirals include those who are:
70 years of age or older, with or without symptoms

50 years of age or older with at least one additional risk factor for developing severe disease

Aboriginal and Torres Strait Islander peoples 30 years of age or older who have one additional risk factor for developing severe COVID-19

18 years of age and over previously admitted to hospital from COVID-19 and have become reinfected, or are moderately to severely immunocompromised (conditions apply).
Paxlovid (nirmatrelvir and ritonavir) is now preferred over molnupirivir (Lagevrio). 
Information about other eligibility conditions and risk factors are available on the Department of Health and Aged Care website.
3. Cut through vaccine fatigue: focus on lifestyle impacts
Pharmacists should advise patients that the vaccine currently available is the most suitable vaccine for the circulating COVID-19 variant, said Ms Stone. 'So there is no need to delay for a newer one,' she added.
As COVID-19 bivalent vaccines became available this year, a booster dose should be promoted in all eligible patient groups.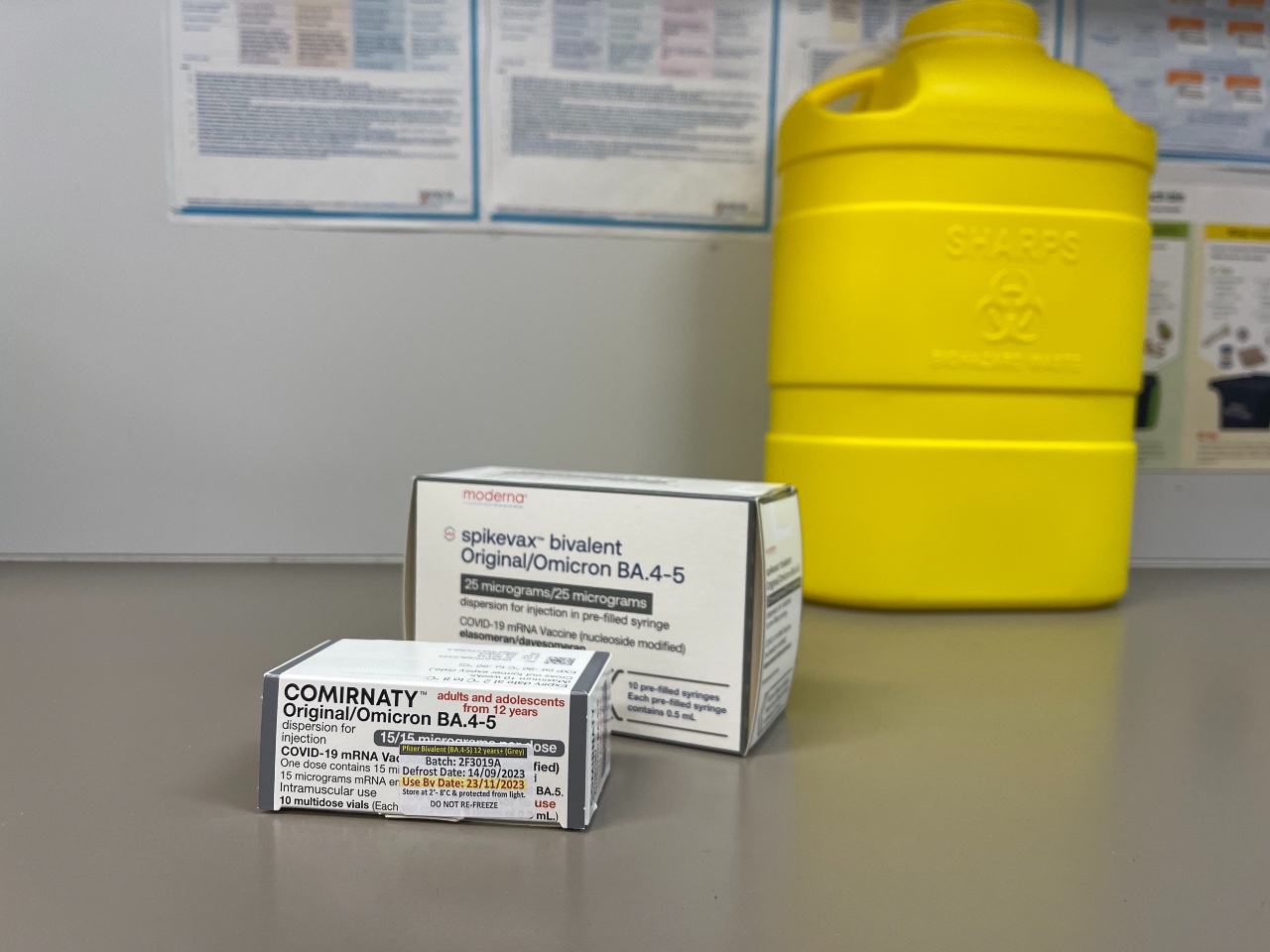 The Australian Technical Advisory Group on Immunisation (ATAGI) advises patients aged 75 and over receive another COVID-19 booster dose if they received one over 6 months ago.
ATAGI also advises other at-risk groups to consider another booster dose, including:
those aged 65 and over

adults aged 18 to 64 years of age who are severely immunocompromised.
'All eligible patients who haven't received a COVID-19 vaccine this year should be encouraged to get vaccinated,' said Ms Stone. 
If you don't get COVID, you can't spread COVID.

These 6 steps can help you stay ahead:

1️⃣ Wear a mask
2️⃣ Get vaccinated
3️⃣ Let fresh air in
4️⃣ Get tested
5️⃣ Stay at home if you have COVID
6️⃣ Talk to your doctor

🧵 2/3

— Victorian Department of Health (@VicGovDH) October 27, 2023
This includes children who are eligible and have not received their primary course or first booster, if recommended.
Pharmacists should also point out that now is the best time to get vaccinated ahead of the time of year where social events with potential for rapid virus transmission are common:
'The risk period is when everyone's coming together over Christmas,' she said. 'If patients get vaccinated now, they will have boosted immunity before Christmas.'
While this will be unlikely to have a substantial impact on risk of transmission, it will reduce the risk of severe illness and hospitalisation at a time of year associated with celebration.
4. Keep staff safe and replenish stock
December and January are some of the busiest months of the year in pharmacies.
To limit the spread of COVID-19 among staff and patients, pharmacists need to undertake certain safety measures.
With community transmission on the rise in all states, pharmacists are much more likely to be exposed to COVID-19 in their workplace.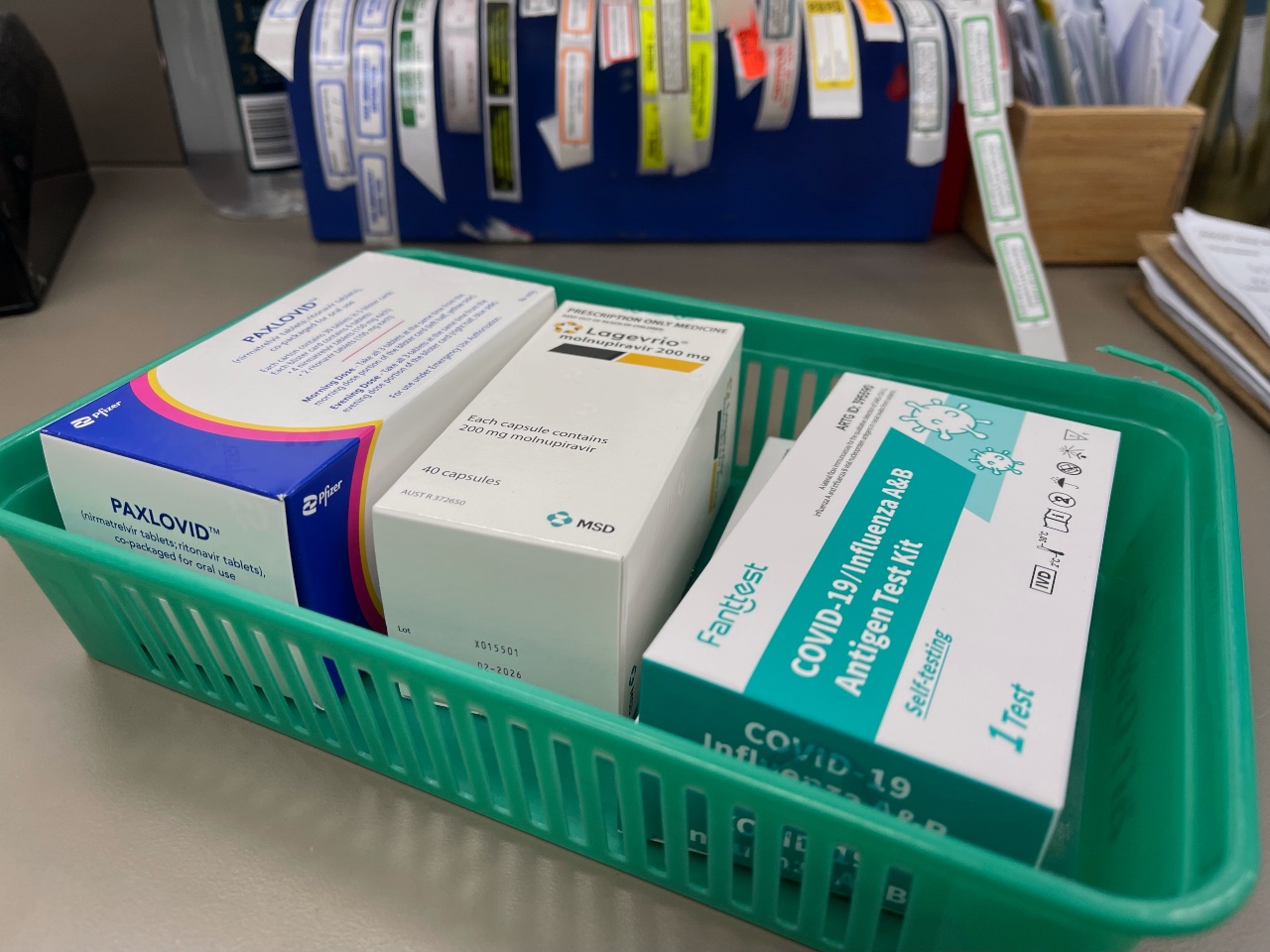 'It's important to make sure all of our staff are vaccinated as well as encourage mask use,' said Ms Stone.
To meet increased demand, pharmacists should also ensure they have enough stock of combination RAT tests and COVID-19 antivirals.
5. Encourage face mask use consistent with current health advice
To protect vulnerable populations against COVID-19, pharmacists should encourage the use of face masks among:
patients with a chronic health condition

those visiting someone in aged care or disability care 

people who have an older person or persons with chronic health conditions living with them.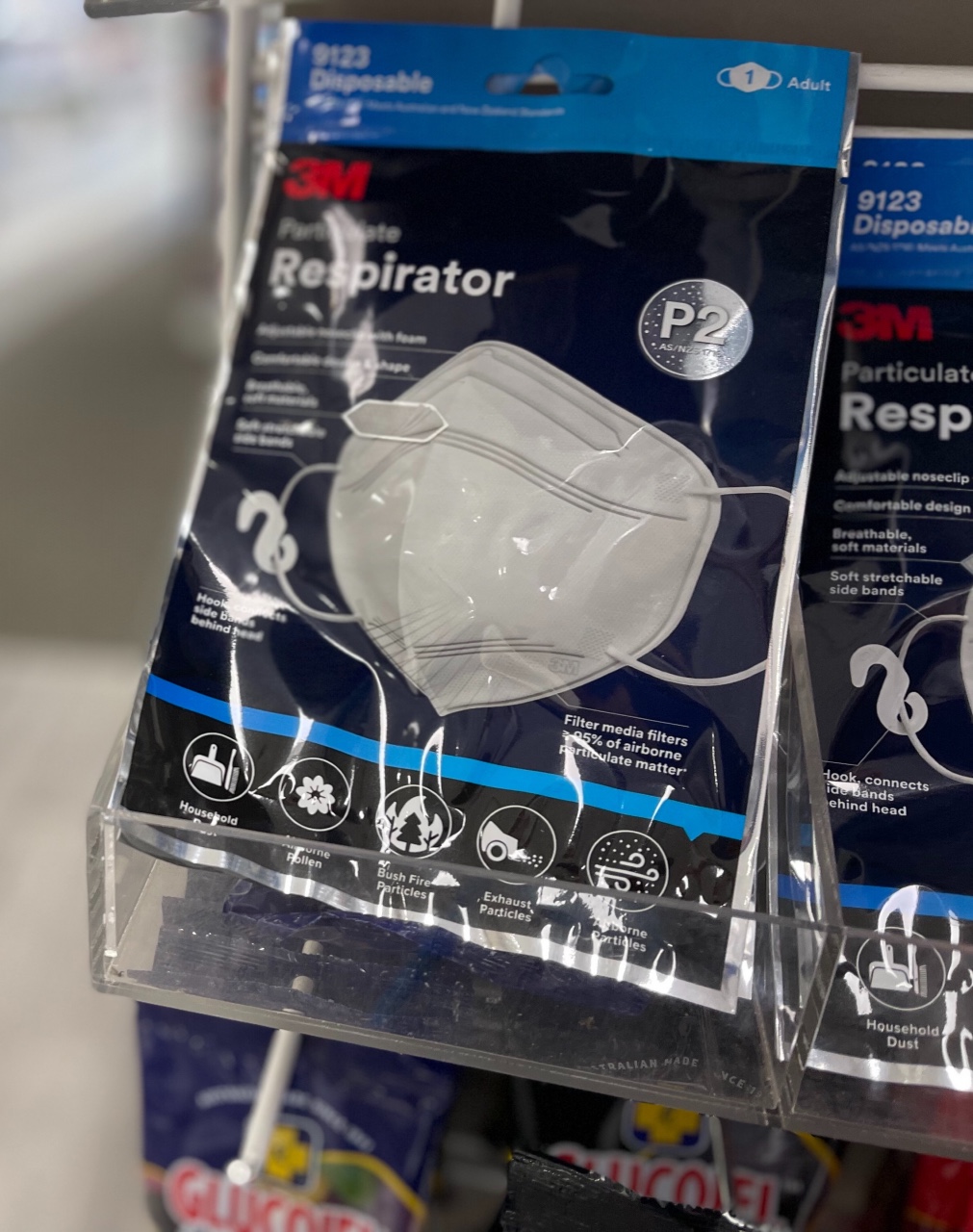 'If you are in a vulnerable person category, or you're spending time with those patient groups, you should wear a face mask when out and about in crowded areas or on public transport,' said Ms Stone.
For more information, consult PSA's COVID-19 information for pharmacists resource.