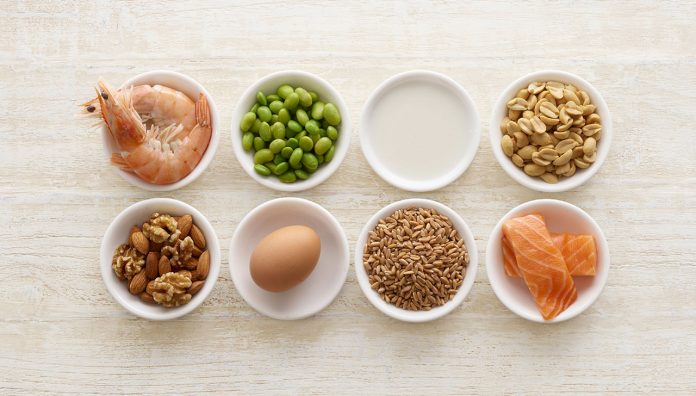 For people with food allergies, medicines meant to benefit health can in fact present a risk due to food products used as inactive (excipient) ingredients.
In a recent study of excipients in medicines, researchers found a majority of medicines contained ingredients that could cause adverse reactions, underscoring the need to maximise the tolerability and safety of medicines.1
To aid patients and pharmacists in this, the Therapeutic Goods Administration (TGA) recently announced it now publishes more information about medicine ingredients on its website. 
The Australian Register for Therapeutic Goods (ARTG) contains a summary of all medicines and biological products on the TGA website. Previously the summary only included active ingredients, but from 30 April, excipient ingredients were also included.2
Anyone can go to the TGA website for a list of active ingredients (e.g. paracetamol) and inactive ingredients (e.g. preservatives, flavours, colours and fillers to help binding). Find the medicine's ARTG summary on the website using the product's name or the AUST number on the label.2
It is important to note that the ARTG summary does not contain information on manufacturing aids (e.g. traces of egg used to culture vaccines, soy oil used as a lubricant), ingredient components (e.g. caffeine in a herbal extract), the source of an ingredient (e.g. animal, synthetic) or ingredients in flavours, fragrances or colours. More information on trace substances may be found in the Product Information on the website.2
Maria Said, Co-Chair of the National Allergy Strategy and CEO of Allergy and Anaphylaxis Australia, welcomed the additional information. 
She said pharmacists should take any enquiry or concern about food allergies seriously as 'even small amounts can cause an allergic reaction and can even be fatal in some people'.
'It is important to know what to be concerned about and what not to be,' Ms Said told Australian Pharmacist. 
'For example, lactose in medicines contains milk sugar and can often be taken by people with a cow's milk allergy. Whereas whey and/or casein (milk proteins) in a medicine mean the medicine must be strictly avoided by someone with cow's milk allergy.' 
Note that egg allergy is not a contraindication to influenza vaccines. People with egg allergy, including anaphylaxis, can be safely vaccinated with a full dose of influenza vaccine.3  
Resources for pharmacists
This week marks Food Allergy Week (24 to 30 May), an annual initiative from Allergy and Anaphylaxis Australia to promote community understanding of food allergy and ultimately help protect those at risk.4
As we highlight the problem of allergies, the EpiPen is always part of the discussion. There shouldn't be supply issues at present, but Ms Said urged pharmacists to ask patients if they know how to use it when it is dispensed. Surprisingly, she said some patients don't know how to use it properly. 
Allergy and Anaphylaxis Australia also has useful videos with animations on signs and symptoms of an allergic reaction and how to use an EpiPen. Find other resources at: allergyfacts.org.au  and www.foodallergyaware.org.au 
The Australasian Society of Clinical Immunology and Allergy also provides free online allergy and anaphylaxis training and an anaphylaxis checklist for pharmacists. 
References