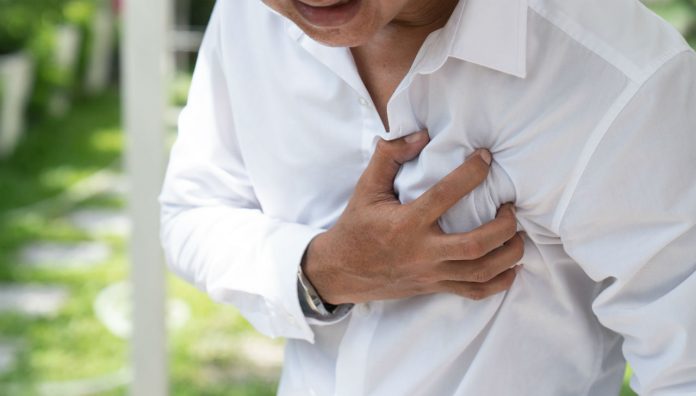 Data from the Australian Bureau of Statistics (ABS) suggests that 13 million people have at least three risk factors for developing cardiovascular disease (CVD).1 A new addition to the Medicare Benefits Scheme (MBS), as well as early intervention, could significantly help at risk patients.
The data, which was compiled from the ABS National Health Survey 2017/18 and released by the Heart Foundation, showed that seven million men over the age of 18 (more than 76.5%) and six million women (over 62%) possess three or more risk factors for developing CVD.1
'This is alarming, because we know that the more risk factors you have, the more likely you are to have a heart attack or stroke,' said Heart Foundation Chief Medical Advisor Professor Garry Jennings.  
Pharmacist and Cardiovascular Risk Reduction Manager at the Heart Foundation, Natalie Raffoul, told Australian Pharmacist that the most common risk factors are modifiable lifestyle choices – such as inadequate vegetable consumption (92% of Australians), physical inactivity (83%) and being overweight or obese (67%). Other risk factors include hypertension (23%), chronic kidney disease, dyslipidemia, family history of CVD, diabetes, depression and smoking.1
Ms Raffoul said there are a number of ways that pharmacists can help consumers recognise CVD risk factors. Firstly pharmacists can start a conversation about lifestyle and medical history, provide 'tailored and specific advice' such as over-the-counter smoking cessation therapies, and where appropriate, endorse a healthier diet and ways to be more physically active.
She also urged pharmacists to offer active screening services for blood pressure, cholesterol, obesity and/or diabetes for patients who appear to be at risk.
The release of the data coincides with the addition of two new items, from 1 April, to the MBS to allow for a Heart Health Check. Pharmacists can refer clients to their GP for a Heart Health Check, which includes a comprehensive, absolute CVD risk assessment involving the monitoring of blood pressure, cholesterol, diabetes, smoking, diet and physical activity levels to identify and address risk factors.
Unlike existing health assessment items, the Heart Health Check is available to all adults aged over 45, and all Aboriginal and Torres Strait Islander people aged over 30. It promises to greatly increase access to CVD risk assessment.
'The new Heart Health Check MBS item will be a great enabler to increase the proportion of eligible Australians having their absolute CVD risk assessed,' Ms Raffoul said. 'Assessing and managing absolute CVD risk has the potential to prevent twice as many deaths from coronary heart disease when compared with treating individual risk factors.'
The Australian Medical Association estimated that widespread uptake of Heart Health Checks in people at high absolute risk of a CVD event could prevent 76,500 CVD events over the following five years.
Learn about heart failure management in primary care at the PSA19 conference in Sydney from 26–28 July. Register now to get your early bird tickets.
References
The Heart Foundation.

Almost 13 million Aussies risk heart disease: new data. April 2019. At:

https://www.heartfoundation.org.au/news/almost-13-million-aussies-risk-heart-disease-new-data