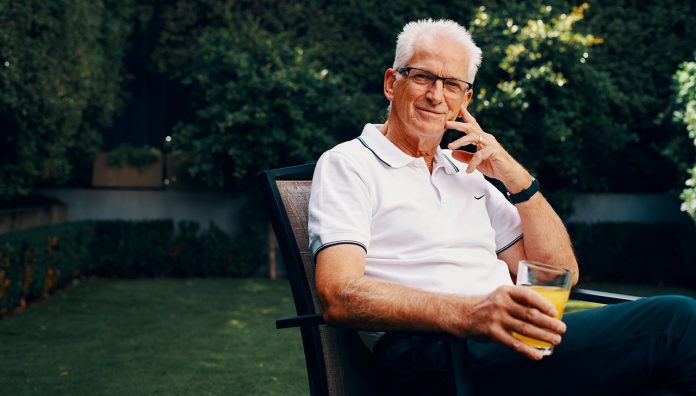 Australian Pharmacist of the Year 2017 Irvine Newton OAM FPS was inaugural chairman of PSA's Harm Minimisation Committee in Victoria, presenting patient perspectives and treating substance abuse as a health, not criminal, issue.
What started you on the road to community pharmacy?
Becoming a pharmacist was one of my two preferred career options in high school (the other was to be a carpenter)! I was always attracted to what I saw as a professional role that would allow me to help people with their healthcare. I have been very fortunate to enter a profession that I came to love and would certainly take the same path if I had my time over.
Later, I became a PSA Victoria board member and PSA Victorian President because I believe we have a great story to tell. One, in particular, became especially important to me – drug dependence and a pharmacy's role in providing treatment and support for people with drug dependencies. I ran a methadone program at my pharmacies and saw firsthand how important pharmacy could be in helping these people. I became a passionate advocate for better pharmacist training in harm minimisation and drug treatment.
What insights can you bring to pharmacists after your many years in the profession?
Pharmacists have a valuable role in healthcare, but our skills and knowledge are under-utilised. Some governments are starting to acknowledge and provide for expanding pharmacy services, such as providing emergency contraception, medicine management, influenza and other vaccines and some prescription medicines. But we can do so much more. Patients need us.
How has the role of the pharmacist changed until your recent retirement?
Pharmacy has changed enormously since I started in the early 1970s. We have developed great professional services, discovered and developed our critical role in drug-dependence treatment and support and we now provide prescribing support in hospitals and other facilities.
What have the changing qualifications and language meant to the profession?
I have never answered to being a "chemist". My response is that I am a "pharmacist" and very proud to be one. After all, we complete a pharmacy degree, not a science degree.
From a degree status point of view, we have never rated higher and I believe our graduates are the best educated they have ever been.
What do you think are your greatest achievements in harm minimisation?
There was a time when my attendance at drug treatment meetings and conferences was questioned. I can gladly say that has changed. There is a genuine respect for pharmacists now, particularly in their role in the methadone/buprenorphine program. Our clients value what we do and many trust and respect pharmacists above all others. The Australian pharmacy/general practice model is world's best practice.
What are your plans in retirement?
I still have a small role in harm minimisation education, and I maintain my interest in pharmacy. Otherwise, I am enjoying my love of carpentry, building maintenance and gardening. I am not getting to the golf course at all under virus restrictions but I still plan to travel when it is all over. And, of course, I can't wait to get back to the footy to watch my beloved Essendon Bombers.