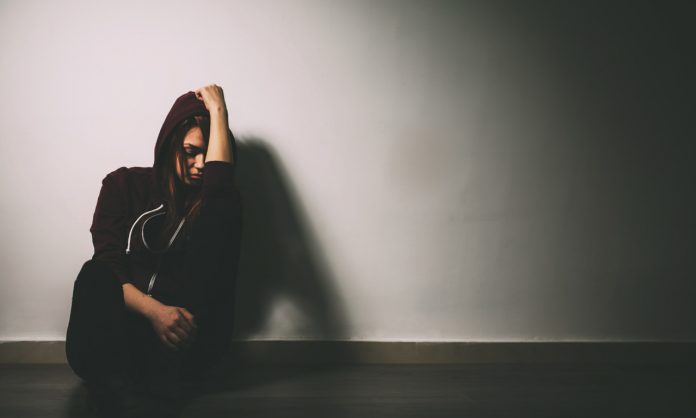 The TGA has approved a new preventative treatment for migraine, with a new medicine that targets the calcitonin gene-related peptide receptor.
Patients experiencing migraine will soon have a new preventative medicine available that targets the calcitonin gene-related peptide (CGRP) receptor. It is reported to reduce episodes by up to 50%.
Erenumab (Aimovig) is a monoclonal antibody indicated for patients experiencing chronic or episodic migraines and is given by a monthly subcutaneous injection. It is first in its class and  must be initiated under the supervision of a neurologist or migraine specialist.¹
A 24-week double-blind trial of patients with episodic migraine assigned patients to receive erenumab injection in a dose of 70 mg or 140 mg, or placebo. All groups had a baseline mean of 8.3 migraines per month. The study showed a reduction in mean migraine days per month of 3.2 at the 70 mg dose, 3.7 at the 140 mg dose, and 1.8 in the placebo group.¹
A 50% or greater reduction in the mean number of migraine days per month was achieved for 43% of the 70 mg group rand 50% for the 140 mg group, compared with 27% in the placebo group. Erenumab at either dose was also superior to placebo for the use of acute migraine-specific medications and in the effects of migraine on everyday activities.¹
The authors of the trial study published in the New England Journal of Medicine noted that 68% of patients had previously discontinued migraine-preventive medication such as topiramate, propranolol, and amitriptyline because of a lack of efficacy or unacceptable side effects such as weight gain/loss, fatigue and diarrhoea.¹
'Acute migraine–specific medications, such as the serotonin 5-HT1B and 5-HT1D receptor agonists (triptans), are used to abort a migraine attack, whereas preventive treatments aim to reduce the frequency and severity of migraine,' they said.
'The currently used preventive medications were developed for other indications rather than for a target that is part of the specific pathophysiological processes involved in migraine.'
Approved for registration under the Australian Register of Therapeutic Goods, a bid to have it PBS listed earlier this year was unsuccessful. Novartis has advised that erenumab will cost patients between $750 and $850 a month for a private prescription.
Migraine affects approximately 3.5 million Australians, impacting patients' quality of life to the extent that the World Health Organization has recognised migraine as one of the headache disorders that cause the 'most population ill health.'²
'Migraine does not just affect an individual. The impact of a person's absence or inability to perform daily activities due to migraine extends to their work colleagues, family members and social relationships,' Headache Australia CEO Gerald Edmunds said.
Neurology Western Health Senior Neurologist Professor Tissa Wijeratne Chair, welcomed the new monoclonal antibody block treatment to add to the options available for medical professionals trying to help their migraine-suffering patients.
'Despite significant burden of migraine, there continues to be a substantial unmet need as currently, up to 80% of migraine patients have shown to cease their current preventative therapies before a year passes, with the most common reason being due to the adverse effect baggage.
'The potential to prevent a migraine with CGRP modulation with a favourable adverse effect profile from the pivotal trials is a very important and welcome addition to existing therapeutic options.'
Additional product information can be accessed online.
References
Goadsby, PJ, Reuter U, Hallström Y, et al. A controlled trial of erenumab for episodic migraine. N Engl J Med 2017:377;2123-32.  

World Health Organization and Lifting the Burden. 2011. Atlas of headache disorders and resources in the world.