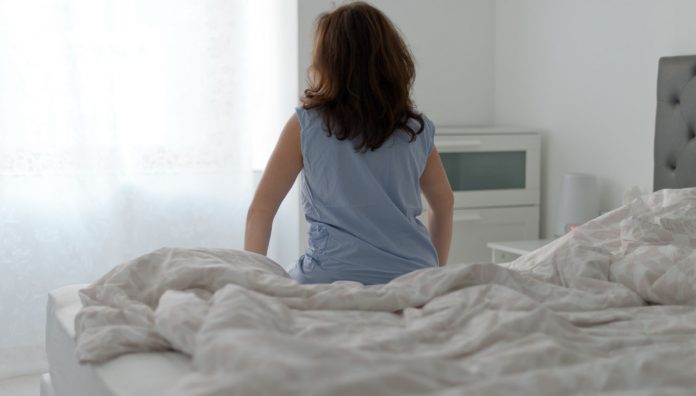 The new National Strategic Action Plan for Pain Management offers plenty of opportunities for pharmacists to work to their full scope of practice.
The Action Plan was developed by Painaustralia with federal government funding and proposed eight key goals in its vision for 2021.1
'Consultations have confirmed the need for action and nationally coordinated policy setting,' the plan stated.
'Greater awareness of pain and pain management, more timely access to consumer-centred interdisciplinary services and research … as well as new treatments have emerged as key priorities.'1
The report came on the back of another recent Painaustralia report, produced in collaboration with Deloitte Access Economics, which found that around 3.24 million Australians were suffering from chronic pain daily, costing the economy $139.3 billion in 2018.2
The goals in the action plan closely align to pharmacy practice, and as first line responders, pharmacists can help to ensure that these objectives are met.
Goals to improve pain management
Goal one of the action plan recommends that 'people living with pain are recognised as a national and public health priority', while goal two sought to ensure that 'consumers, their carers and the wider community are more empowered, knowledgeable and supported to understand and manage pain.1
NPS MedicineWise board member and consultant clinical pharmacist, Debbie Rigby, said that pharmacists had an important role to play in achieving these goals.
'It's easy for us to dispense a script that's written by a GP, and many times that is appropriate, but our role goes beyond that,' said the PSA 2001 Australian Pharmacist of the Year and internationally recognised certified geriatric pharmacist.
'We can develop an ongoing relationship with the patient – nothing is going to change their chronic pain overnight so we can play a long term role supporting patients living with chronic pain.'
Ms Rigby added that this approach could also help achieve goals seven ('that chronic pain is minimised through prevention and early intervention strategies') and eight ('people living with pain are supported to participate in work and community').1
'So much of chronic pain management is the patients' expectations that their pain should disappear and we've got to shift that conversation, because unfortunately for most people with chronic non-cancer pain, their pain won't disappear,' she said.
'So management is more about their function – what's their quality of life like, can they do the things they enjoy, whether it's going to work, playing sports, playing with the grandkids or just getting up to go to the letterbox.'
Ms Rigby added that the key to achieving these goals was building trust through non-judgemental, de-stigmatising conversations that ensured patients felt validated.
'So listening to both verbal and non-verbal cues – body language, observing, and reflecting or paraphrasing what you've heard to convey that you've understood what the patient is saying to you,' she said.
Goal three of the action plan proposed that 'health practitioners are well-informed and skilled on best practice evidence-based care and are supported to deliver this care'.1
Ms Rigby said there were already plenty of good resources for pharmacists.
'There is a wealth of education available,' she said, pointing pharmacists to resources offered by NPS MedicineWise, Faculty of Pain Medicine, Painaustralia and PainWISE.
She said there were also pain management programs linked to Primary Health Networks (PHNs), such as PHN North Coast or the Pain Management Network (both in NSW), or the Persistent Pain Program on the Gold Coast. PSA also offer CPD modules dedicated to pain management, including: Overview of pain and pain management: Part 1 – Acute Pain and Overview of pain and pain management: Part 2 – Chronic Pain.
Goal four recommends that 'people living with pain have timely access to consumer-centred best practice pain management including self-management, early intervention strategies and interdisciplinary care and support'.1
The role here for pharmacists is to work as part of an integrated care team, Ms Rigby noted.
'Know what pain services there are in your local area – the GPs that have a good understanding of pain management – but also physiotherapists, exercise physiologists, the local council groups that have pilates or other exercise groups,' she said.
She added that pharmacists could also use MedsChecks and Home Medicine Reviews to work with GPs and consumers.
Goal five aims for 'outcomes in pain management to be improved and evaluated on an ongoing basis to ensure consumer-centred pain services are provided that are best practice and keep pace with innovation.'1
On this front, Ms Rigby said pharmacists should keep an eye out for new digital compliance tools and encourage consumers to use existing apps like MedAdvisor and NPS's MedicineWise.
Finally, goal six asserts that 'knowledge of pain flourishes and is communicated to health practitioners and consumers through a national research strategy'.1
Ms Rigby welcomed the proposed actions for achieving that goal, including the establishment of a new National Institute of Pain Research, and the prioritising of pain and pain medicine through the Medical Research Future Fund and National Health and Medical Research Council.
Debbie Rigby is a featured speaker at this year's PSA19 conference. To hear more from her in talks and workshops, register here to attend.
References
 Painaustralia. National Strategic Action Plan for Plan Management 2019. At: https://www.painaustralia.org.au/static/uploads/files/national-action-plan-11-06-2019-wfflaefbxbdy.pdf

Painaustralia and Deloitte Access Economics. The cost of chronic pain in Australia. March 2019