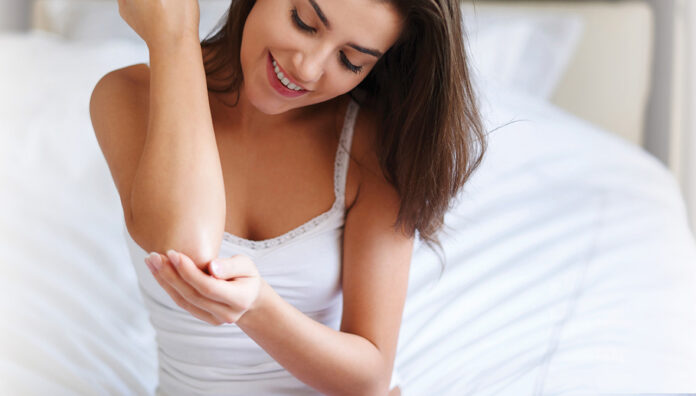 ADVERTORIAL BY LACORIUM
Dermal Therapy offers a comprehensive range of clinically tested products to treat and manage the symptoms associated with mild eczema and dermatitis.
The Dermal Therapy Eczema & Dermatitis range is clinically tested against 1% hydrocortisone in relieving itching, redness and swelling.1
Dermal Therapy Eczema & Dermatitis Cream contains 5% colloidal oatmeal, Calendula officinalis and aloe vera to soothe the skin, relieve skin inflammation and support wound healing. It is ideal for spot treatment or smaller patches of the skin.
Dermal Therapy Eczema and Dermatitis Lotion is an everyday moisturiser formulated with 2% colloidal oatmeal and is ideal for use on large skin surfaces or all over the body.
Both products are non-irritating, suitable for sensitive skin and do not contain artificial fragrances and colourants, nut oils and parabens.
Dermal Therapy Face & Eyelid Eczema Cream is a non-greasy moisturising cream with 5% colloidal oatmeal specifically formulated for use on the delicate skin of the face and eyelids. It is safe and hypoallergenic, suitable for long-term use.
Reference
Results are from a study conducted by Dermatest® GmbH in Germany, an independent testing facility as commissioned and funded by Lacorium Health Australia Pty Ltd