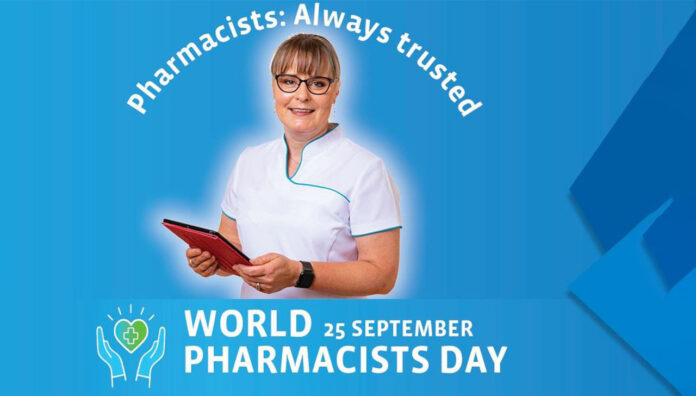 In the lead up to World Pharmacists Day (WPD) on 25 September, pharmacists share how they rose to the occasion throughout the COVID-19 pandemic, gaining increased recognition along the way. 
As Australia's most accessible healthcare workers, pharmacists have continually led by example through the pandemic and the 2019 bushfires.
'They have all stepped up when their patients and communities needed them the most, and are some of Australia's unsung heroes,' PSA National Vice President Renae Beardmore said. 
Australian Pharmacist spoke with three pharmacists from different regions and practice settings to discuss WPD and this year's theme, 'Pharmacy: Always trusted for your health'.
Service optimisation down south
While things have been quiet on the COVID-19 front in Tasmania this year, the town of Burnie on the north-west coast was subjected to stage 4 lockdowns in 2020, including the closure of two local hospitals.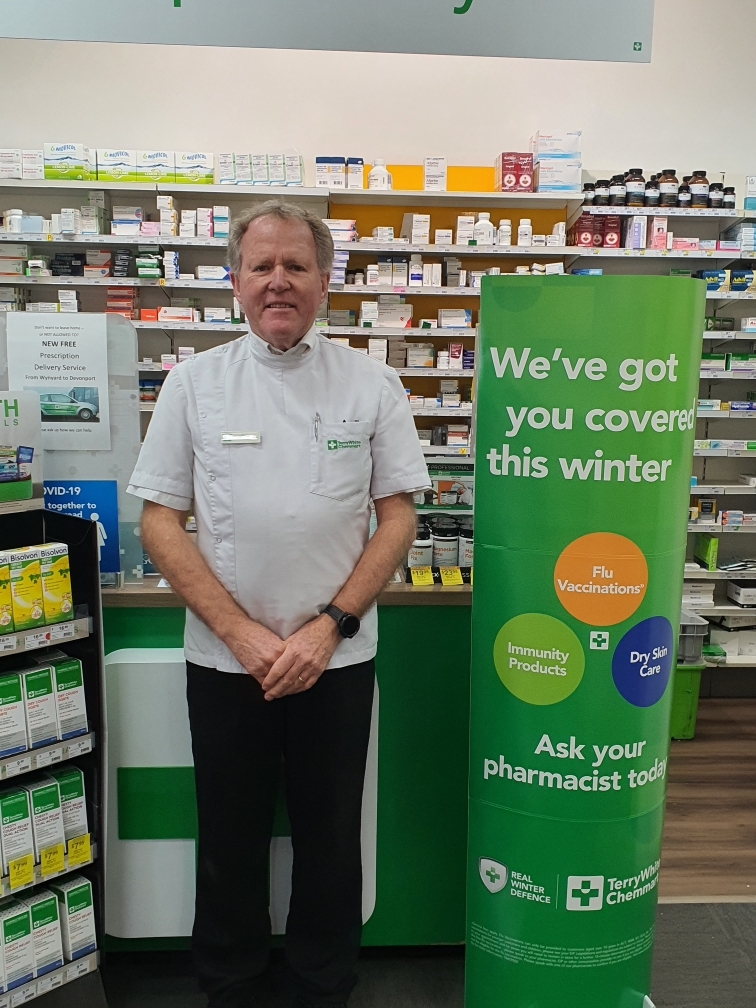 Pharmacies remained open, however, and Brian Hanafin MPS, co-owner of Burnie Pharmacy, quickly stepped up to help the community, making up to 50 home deliveries to patients per day.
'We've been able to do many at-home medicine reviews just in the course of delivering,' Mr Hanafin told AP.
'It has increased the level of communication, medication management and advice, which has certainly enhanced the trust.' 
Reflecting on the growth of the profession throughout the pandemic, Mr Hanafin said the respect and reputation that pharmacists have in the community and among other healthcare professionals has 'grown substantially'. 
'When many health professionals were becoming harder to access for different reasons, people's reliance on pharmacists has grown,' he said. 
'Communication with GPs has [also] increased dramatically during this time, as we've all had to work together to meet the challenges.'
This WPD, Mr Hanafin said pharmacists should celebrate their position as one of the most trusted health professionals, a status achieved through being the purveyors of balanced, evidence-based advice. 
This is particularly important given pharmacists' increasing role and recognition in the COVID-19 vaccine rollout.
'One of the comments I get back from customers when we're doing their vaccinations is that they have actually been able to discuss [them] much more freely in the pharmacy space,' he said.
'The ability to advise and counsel [has helped us] to overcome quite a lot of vaccine hesitancy [through] that balanced advice.' 
To Mr Hanafin, maintaining that trust means creating an environment where people who are vaccine hesitant feel able to discuss their concerns.
'We're not here to make them feel guilty as a consequence of choosing not to be [vaccinated],' he said. 
'We are here to provide balanced, understandable advice that is scientifically validated and let that do the arguing for us.'
Integral role of hospital pharmacists
Lauren Burton MPS, pharmacist at King Edward Memorial Hospital for Women in Perth, which provides pregnancy and neonatal care, has realised just how frontline hospital pharmacists are during the pandemic.
'Not being able to have direct contact with a lot of patients and having the required extra precautions has changed things logistically, along with patient relationships,' she said.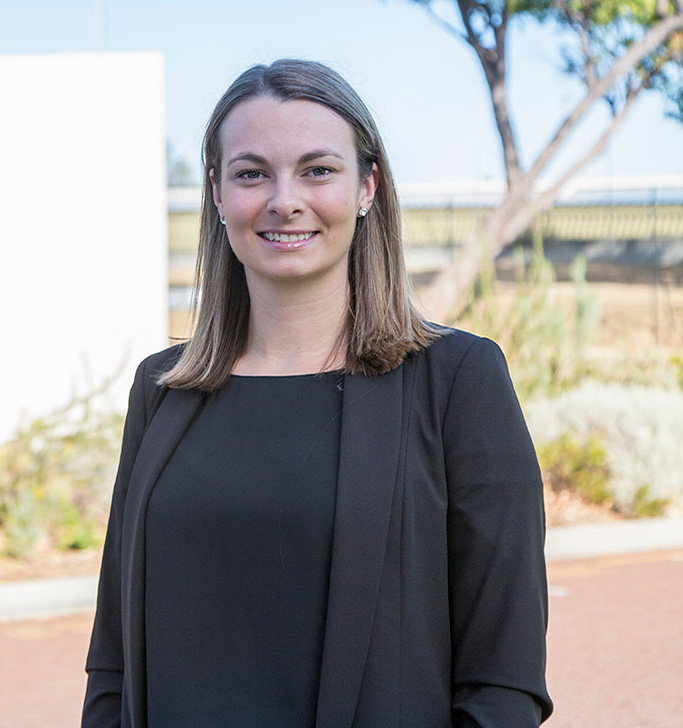 One of the biggest hurdles for Ms Burton has been staff shortages, with illnesses keeping people at home, increasing the risk of staff burnout.
But managers and teams have provided ongoing support to each other, and have stepped up to continue supplying medicines, communicating with patients, gathering data and ensuring medicine safety. 
Delivering the obstetric medicines information service at the hospital, Ms Burton has seen a large influx of calls from both patients and healthcare professionals around COVID-19 vaccination in pregnancy.
'Evidence has been emerging and changing so rapidly that we have made a concerted effort to ensure we're as up-to-date as possible, [along with] educating our [service] staff, doctors and nurses throughout the hospital,' she said. 
Witnessing the instrumental role hospital pharmacists are playing in the vaccine roll out has also been a highlight for Ms Burton.
'At our hospital, we've got a pharmacist who will be managing a specific antenatal vaccination clinic for pregnant women, their partners and support people,' she said. 
'To see the pharmacist be able to inform not only the supply function, but the logistics and management of an immunisation clinic in a hospital context is something we probably never would have thought about before.'
In Ms Burton's opinion, the COVID-19 pandemic has reiterated the implicit trust people have in pharmacists.
The public has depended on pharmacists to quickly adjust to changes in medicine supply due to shortages, provide updates on advice, and incorporate technical advice and complex research into digestible information. 
Pharmacists' inclusion in new hospital services is also indicative of that trust. 
'I know pharmacists featuring in the COVID-19 teams provisioned by hospitals,' Ms Burton said. 
These pharmacists are not only brought on to help from an operational perspective when staffing is tight, but also to deliver frontline care through their understanding of emerging treatments.
To get in the spirit of WPD, Ms Burton likes to show her appreciation for the profession on social media, as well as take the opportunity to touch base with colleagues across the country.
'This year, on the Thursday before WPD, we've got our PSA WA State Manager Mayli [Foong] coming into the pharmacy department at the hospital,' she said. 
'So we're going to get together for an afternoon tea to celebrate the role of pharmacists and pharmacy support staff, which I'm really looking forward to.'
Respect in the outback
Andrew Johnson MPS has been in the eye of a recent COVID-19 storm in the north-western New South Wales town of Broken Hill.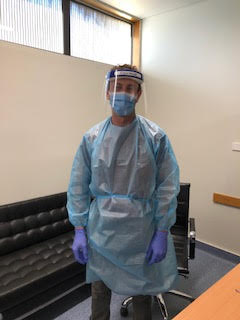 His pharmacies have been visited by COVID-19 positive patients on multiple occasions, leaving Mr Johnson concerned about being left short-staffed.
'For us, particularly in a place like Broken Hill, the biggest challenge is always staffing,' he said. 
'It's just that constant churn of getting someone here, training them up or changing what you do from an overarching business perspective to be able to fit them in, [but] then they go.'
Filling staffing gaps has been particularly challenging during the pandemic, with border closures restricting locums coming through from South Australia. 
'We've got a pharmacist here, his fiancé's due to have their first baby in a week and a half, and he can't get border clearance to get across [to SA],' Mr Johnson said.
While staff may come and go, the ones who stay become trusted, prominent members of the community.
'If you go to the shops, or whatever you do, people know who you are,' Mr Johnson told AP. 
'[I've had] a number of conversations with people in the pharmacy about whether they should get vaccinated. They might have already had a conversation with a doctor, but they'll come and ask you for a second opinion.'
Mr Johnson was also entrusted by the local Aboriginal Health Service Maari Ma and the Royal Flying Doctor Service South Eastern Section (RFDSSE) to administer COVID-19 vaccines en masse to patients, both in their hubs as well as through the RFDSSE's fly-in-fly-out programs.
In the RFDSSE hub, Mr Johnson encounters many patients he knows from around town. While these patients have generally made up their mind to get vaccinated, they might have a vaccine-hesitant relative. This gives Mr Johnson a chance to direct the patient to evidence-based information they can pass on to their family member. 
'[I'll say], "This is all the information, and now that you've done it, you can tell them there's nothing to it",' he said. 
As a prominent local pharmacist, Mr Johnson is often the only consistent presence in the hub, with most of the vaccinating nurses and doctors working as locums.
'I think it helps to settle any additional concerns people might have by seeing a familiar face [who has spoken] to everyone about the importance of getting [vaccinated] to protect our community,' he said.
While he has been incredibly busy of late, he will take time out on Friday to have a pre-WPD morning tea with the team.
To acknowledge all their efforts, Mr Johnson also plans to give them care packages and a shout-out on social media.
'[We want] to say thanks for helping us to provide care and services to our community and to recognise that they are all away from family and friends while doing so,' he said.
Get involved
As WPD approaches, Ms Beardmore encouraged all pharmacists to join in the celebrations by printing off PSA's trust speech bubbles, writing and sharing trust statements, and posting photos and patient stories – all accessible on the PSA website.
And don't forget to tune into the PSA Excellence Awards, honouring the pharmacists who continue to go above and beyond in their service to the profession and the community.
'This Friday, 24 September, PSA will be hosting the 2021 Excellence Awards – being held as a public livestream broadcast on YouTube,' Ms Beardmore added. 
'Please join us at 5:30 pm in recognising exemplars of our critical profession.'
Find more information about World Pharmacists Day 2021 here.