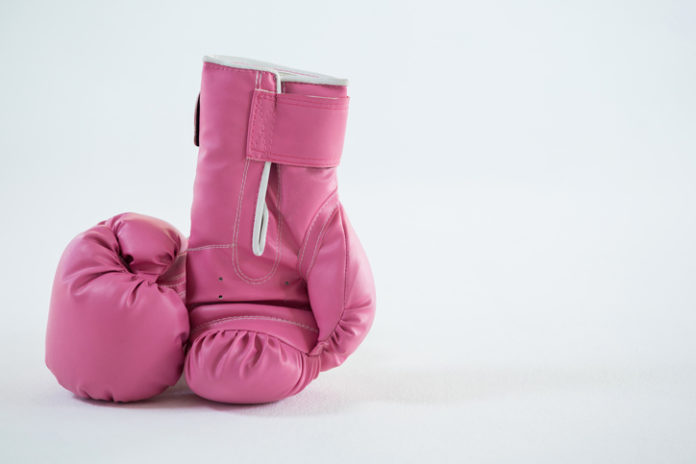 Pharmacist Adrian Unger MPS was in his 50s when a young woman came into his pharmacy in Chatswood NSW, asked for bandages and set him on an unexpected path.
He assumed the bandages were for wound care, but she said she wrapped them around her hands for boxing. She trained at a gym down the road. Mr Unger liked the idea of a challenge, so he decided to try it out.
'The owner looked me up and down and obviously thought I was too old for all that,' Mr Unger said. 'But I really enjoyed it and I've done it ever since.'
His interest in boxing took on a whole new meaning in 2004 when, at the age of 58, he was diagnosed with Parkinson's disease.
'My father had it, so I'd seen what it was like. He hadn't done much to help himself and was wheelchair-bound for 20 years.'
Not knowing how long he'd remain physically independent, Mr Unger sold his pharmacy and did compounding for a while, but the work demanded a steady hand and he had to give it up. He decided to do as much exercise as possible to keep himself out of a wheelchair.
One day he saw a YouTube video about a gym in Indianapolis that offered non-contact boxing to control many of the symptoms of Parkinson's. Soon after, the gym announced a course where people could learn how to run similar programs in their communities. The course was only intended for locals, but Mr Unger told the gym he and his wife were going anyway.
'It was amazing. They had people up to 90 with gloves on, and if they couldn't stand they were in a chair punching the bag, or their carer held them up.'
The two brothers who owned the gym in Chatswood had known Mr Unger since they were young, and they backed his idea to run the program, which he called Punchin' Parko's. Parkinson's NSW provided a small grant. In 2014 a test run of the program kicked off with 12 people.
'People told me how good they were feeling. One man couldn't lean down and tie his shoes before the program, but afterwards it wasn't a problem. We go go go the whole time, from warm ups to boxing moves to cool downs.'
Mr Unger explained that, to help with the symptoms of Parkinson's, exercise needs to do three things: push you outside your comfort zone, force you to repeat movements, and be complex enough to kick-start neuroplasticity. Boxing – which he considered to be one of the hardest sports to master – ticks all the boxes.
'People often say, "The best tablet I take for my Parkinson's is exercise." The day after a session, they notice all these little improvements, like their hands aren't shaking as much. Some people come in with walking sticks and skip out without them.'
Participants attend sessions based on their level of symptoms, and must get a clearance from their doctor first. They are aged anywhere from 20 to over 90.
'I like to say, "You don't punch anyone, no one punches you, but there's a whole lot of punches going on." During the Olympics, two ladies told me they'd watched the boxing and it fascinated them because now they could see the tactics, the more technical side of the sport.'
Mr Unger said there is more literature to indicate this kind of exercise is beneficial and has been overlooked in the past. Neurologists have started referring people to Punchin' Parko's before they prescribe medication, to see if the exercise by itself will have an effect.
He has taken several qualified gym coaches under his wing and told them what to expect and how to introduce variations for people with Parkinson's. He is now running his own Train the Trainers course so others can learn his secrets.
Mr Unger was honoured to receive a Medal of the Order of Australia in 2016 for his work with the program.
'I accepted it on behalf of the Parko's, because they're the real stars. We have a great lot of people from all walks of life. We're all in the same boat. If I walked into an ordinary gym, I'd be embarrassed to do anything, but here everyone's the same, we've all been through it. If you make a mistake, who cares?'