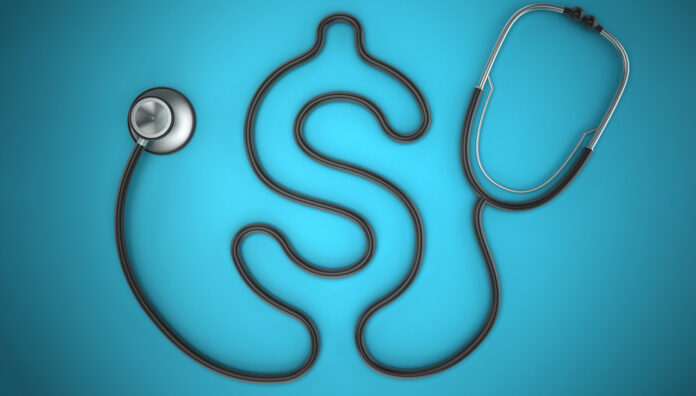 While health literacy is key, engaging and educating clinicians about the concept of patient choice is just as critical, a leading clinical expert told the Choosing Wisely National Meeting yesterday (Tuesday 3 May).
'You can be a highly articulate consumer, but if you're having a conversation with somebody who doesn't want to listen to you … then it doesn't matter who you are. You're not going to get very far,' said Professor Anne Duggan, Chief Medical Officer at the ​​Australian Commission on Safety and Quality in Healthcare. 
Listening to patients, however, helps healthcare professionals best allocate their limited resources.
'I was asked to see a lady recently, who declined a colonoscopy,' Prof Duggan said. 
'I talked to her and the reason she had constipation is [because] she had terrible pain and no one was listening to her – she was [prescribed] opioids from two GPs, unbeknownst to either of them.' 
What the patient really needed was a good assessment and a referral to a geriatrician to address her pain. 
'This would have gotten her off her opioids and avoided the need for a colonoscopy,' she added. 
Shared decision-making means taking the personal opinions, preferences, values and priorities of patients into account.
'When we think about how we partner with consumers, we should not be just thinking about the evidence, but also about how we'll assist and support appropriate care,' Prof Duggan said. 
Partnering with patients a leading NSQHS standard
Of the eight National Safety and Quality Health Service Standards (NSQHS), Prof Duggan said the most pivotal are Clinical Governance and Partnering with Consumers. 
'If you've got [those], the other standards will flow out of that,' she said. 
Following the release of the second edition of NSQHS Standards in 2017, Prof Duggan said many healthcare facilities had made moves to embed patient-centred care.
'[Of] almost 1,000 accreditations to the second edition of the standards, 74% of the facilities assessed met the standard for Partnering with Consumers,' she said.
While some initiatives entail allocating more resources than others, it helps when healthcare organisations think outside the box.
'There are some really clever ideas,' Prof Duggan said. 
'One I really like is a consumer who was engaged by the organisation to look at signage in the facility. Signage is not as easy as we think it is, and making it easy for people to navigate is a really important thing.' 
Overall, Prof Duggan said what patients really want is for the healthcare system to keep them healthy.
'They don't want the system to slip to a point where they need an operation because they didn't get advice or assistance about primary prevention,' she said.
'That's what the standards are designed to do – guide consumers, health systems and clinicians about what they can do to reduce harm from inappropriate care, and ensure that we use our resources wisely, and patients get the care they want.'
Addressing low-value care
On average, guideline-recommended care is only delivered about 60% of the time, said Monash University Associate Professor Denise O'Connor in a session on designing behaviour change programs to reduce low-value care.
'30% of care is low value, and 10% of care is actually harmful,' she added. 
Over the last decade, A/Prof O'Connor said there had been increasing recognition of low-value care. 
'[There have been] calls for the development of evidence-based strategies to effectively reduce it, given the potential for harm it poses to patients, the major threat it poses to health system sustainability, while also contributing to the climate crisis through generating avoidable carbon emissions,' she said. 
However patients have limited knowledge about the effects of low-value care.
Their expectations and preferences for low-value care are often revealed in research on de-implementation, including in a recent survey of 500 adults over 45 years of age who had current or recent knee pain.
'Less than 20% of the participants had accurate knowledge about the limited benefits and the risk of harm of knee arthroscopy, and many also overestimated the benefits of this procedure,' she said. 
How can pharmacists reduce low-value care
To address patient perceptions of low-value care, pharmacists should take the opportunity to discourage potentially harmful treatments such as homoeopathy, in accordance with PSA's Choosing Wisely recommendations.
While homeopathic products are widely available, many patients are unaware that there is no reliable evidence to support the use of these products to treat or prevent ailments. They may also believe these products have health benefits.
'Consumers may put their health at risk if they choose homeopathic products and reject or delay treatments for which there is good evidence for safety and effectiveness,' the recommendations state. 
Pharmacists have a critical role in educating patients to make informed decisions about how best to manage their health using evidence-based medicine.