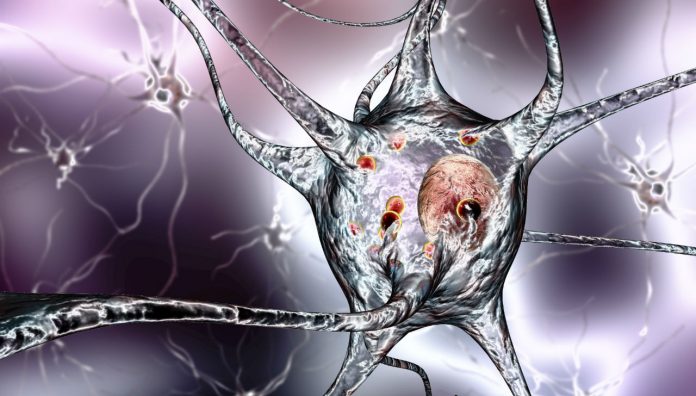 Since 1 April, medicines crucial to those suffering from cancer, Parkinson's and motor neurone disease have become available on the Pharmaceutical Benefits Scheme (PBS).
The listed medicines include brentuximab vedotin (Adcetris), safinamide (Xadago) and riluzole (Teglutik).
Brentuximab vedotin
Brentuximab vedotin is a CD30-directed antibody-drug conjugate that delivers an antineoplastic agent which causes apoptotic cell death in CD30-expressing tumour cells used in the treatment of classical Hodgkin's lymphoma and systemic anaplastic large cell lymphoma.1
The PBS listing of brentuximab vedotin has been broadened to include treatment of the rare forms of cancer known as cutaneous T-cell lymphomas (CTCLs). CTCLs are a group of extranodal non-Hodgkin's lymphomas that most commonly affect adults aged 55–60 years. Mycosis fungoides, Sézary syndrome and primary cutaneous peripheral T-cell lymphomas not otherwise specified are the most important subtypes of CTCL. In most patients with CTCL the histological features are subtle, making differentiation from other inflammatory skin diseases difficult.2
Brentuximab vedotin should only be administered under the care of an experienced clinician. It is administered via intravenous infusion every three weeks. There are a number of safety concerns including neutropenia and peripheral neuropathy. Other adverse effects include pneumonia, acute respiratory distress syndrome, headache, thrombocytopenia, constipation, diarrhoea, vomiting and nausea. Serious infections have been reported, including  pneumonia, staphylococcal bacteraemia, and sepsis/septic shock.1
The combined use of brentuximab vedotin with bleomycin can result in pulmonary toxicity and is therefore contraindicated. Data is lacking on interactions with other chemotherapy regimens. Co-administration of brentuximab vedotin with strong CYP3A4 and P-gp inhibitors may increase the risk of neutropenia.1
Safinamide
Safinamide will receive PBS listing for the first time for the treatment of Parkinson's disease. Around 80,000 Australians live with Parkinson's disease, with approximately 30 new diagnoses each day. Safinamide is used as an add-on therapy to a regimen that includes levodopa (L-Dopa).3
Safinamide is administered orally in tablet form, and the dose may be increased based on clinical need. Dose adjustment is required for patients with moderate hepatic impairment, and safinamide is contraindicated in severe hepatic impairment. Safe use has not been established in patients under 18 years of age.
Concomitant use of safinamide with other monoamine oxidase (MAO) inhibitors is contraindicated. Similarly, its concomitant use with pethidine is contraindicated. At least seven days must elapse between discontinuation of safinamide and initiation of another MAO inhibitor or pethidine. However, dietary tyramine restrictions are not necessary.3
Serotonin syndrome has been reported when safinamide is used concomitantly with other serotonergic agents.
Impulse control disorders (ICDs) can occur in patients treated with dopamine agonists and/or dopaminergic treatments. Patients and carers should be made aware of these behavioural symptoms during safinamide treatment.3
Safinamide may potentiate the adverse effects of levodopa and other dopaminergic drugs, including dyskinesia. Levodopa dose reduction may mitigate dyskinesia.
Safinamide should not be used in patients with an ophthalmological history that would put them at increased risk for potential retinal effects.3
Riluzole
Riluzole (Teglutik), is now accessible on the PBS for patients with amyotrophic lateral sclerosis, a progressive motor neurone disease causing muscle degeneration and weakness. Riluzole is likely to benefit more than 1,300 Australian patients, and will be used primarily in acute care settings.
Most patients with amyotrophic lateral sclerosis die of respiratory failure or choking within three years of diagnosis. Riluzole is not a cure, but may prolong survival. Survival, without a tracheostomy, may be extended for two to four months.4
Riluzole is administered orally. Its bioavailability is reduced by food, so it should not be taken before or immediately after meals, particularly when high in fat.
Although drug interactions have not been well evaluated, there is extensive hepatic metabolism leading to potential interactions with other drugs affected by the CYP450 enzyme system. Riluzole should be used with caution in renal and hepatic impairment, and in case of neutropenia. It should not be used in pregnancy or breastfeeding, or in children and adolescents.4
References