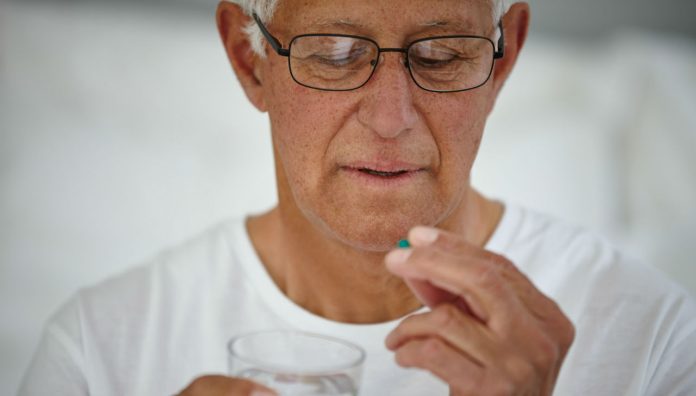 Recent research could increase the involvement of pharmacists in the creation of effective medication management plans for elderly patients.
The project is based on a 2016 study conducted by Professor Luke Bereznicki, Pharmacist from the College of Health and Medicine at the University of Tasmania, which examined the role of adverse drug reactions (ADRs) in the unplanned hospitalisation of elderly patients.1 
As PSA's Medicine Safety: Take Care report revealed, 250,000 annual hospital admissions are due to medicine-related problems, with elderly patients accounting for 20% of emergency admissions.
To help address this, Professor Bereznicki and his team analysed a year's worth of unplanned, overnight hospital admissions for patients over the age of 65 at two hospitals in Tasmania – Launceston General and the Royal Hobart Hospital.
The data showed that 15% of admissions were due to a definite or likely ADRs, 90% of which were preventable.1 
'What we found was quite surprising to us, in terms of the extent of the problem,' Professor Bereznicki, told Australian Pharmacist. 'The question is, can we predict which patients are most likely to have those events that put them into hospital?'
Identifying risk factors
To answer that question, the 2016 study analysed data from the patients in the study and identified risk factors – which included clinically significant changes to medicines or treatment plans within the last three months, use of anticholinergic medicines, impaired renal function and renal failure, and the presence of dementia.1  
Researchers then developed the Prediction of Hospitalisation due to Adverse Drug Reactions in Elderly Community-Dwelling Patients (PADR-EC) score, which Professor Bereznicki describes as a 'risk prediction score to allow healthcare professionals to identify patients who need further attention to see if we can reduce the risk of ADRs and hospitalisation'.
They found that the PADR-EC score had a predictive ability of 70%, suggesting that it could be used to identify preventable ADRs by monitoring patients' drug therapy, addressing appropriate dosing, aiding patient compliance with therapy and managing drug interactions.1
What comes next?
Researchers hope to build on the findings of the previous study by using the PADR-EC score to create effective medication management plans.
'We're providing a service in the hospital setting, which is usually an acute care setting that is focused on the long-term care of the patient. So it's really focused on preventing the likely adverse events that are going to occur in the future,' Professor Bereznicki said.  
A project team will be embedded in hospitals, where a PADR-EC score will be developed for patients on admission. The results will then be communicated to the hospital clinical team in the form of a medication management plan. Upon discharge, the medication management plan will be updated and sent to the patient's community pharmacist and GP.
Bereznicki and his team hypothesise that the combination of the score – which, unlike other forms of medication management review, focuses entirely on ADRs – as well as a system that works between transitions of care, will reduce the risk of ADRs in the 12 months following a patient's discharge.
'I think in the future we're going to be designing services that really work between transitions of care, and improve communication between those transitions of care so that we can provide better medication management services,' he said.
References
Nair PN, Chalmers L, Connolly M et al. Prediction of hospitalization due to adverse drug reactions in elderly community-dwelling patients (the PADR-EC score). Plos One 2016;11(10). At:  

https://journals.plos.org/plosone/article?id=10.1371/journal.pone.0165757#sec006