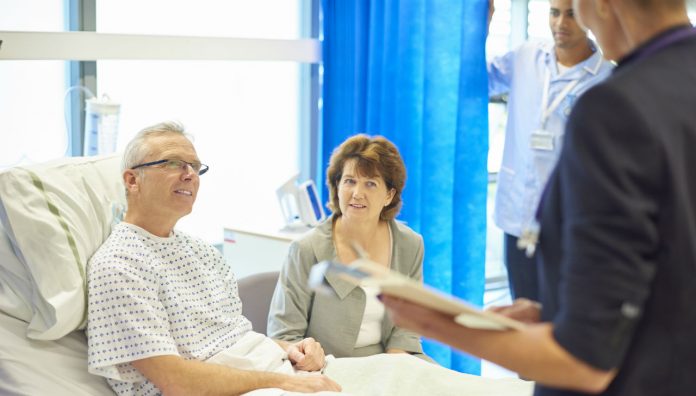 A recent study from the University of South Australia has highlighted the significant number of patients at risk of developing opioid dependence post-surgery, calling for greater support for patients from healthcare professionals during recovery.
The retrospective cohort study analysed data from 24,854 Australian DVA gold card holders aged 18–100 years, who were admitted to hospital for surgery in 2014 to 2015. The study was limited to patients who had not been prescribed opioids in the preceding six months.
Of the patients admitted, nearly 16% were discharged on opioids. About 4% of these were identified by researchers as chronic opioid users after they continued to take the medicine for more than 90 days post-discharge.
Researchers noted that if the study is indicative of the general population, it could mean that of the 2.2 million Australians who undergo surgery every year, more than 13,000 of them may become persistent opioid users.1
The opioid most frequently prescribed post-discharge was oxycodone (43%), followed by codeine with paracetamol (37%), tramadol (10%), and oxycodone with naloxone (8%).
The results of the study also indicated that persistent opioid use post-discharge was higher among patients who had orthopedic or spinal surgery – a result that researchers said was unsurprising given the intense pain associated with these surgeries.
As opioid dependency continues to impact Australian communities, researchers said that the results show healthcare professionals the importance of follow-up in at-risk patients after surgery.1
'There is a need to mitigate the risk of chronic opioid use following hospital discharge, and to achieve this we first need to make sure healthcare professionals are aware of the problem,' study author Dr Renly Lim from the University of Southern Australia's Quality use of Medicines and Pharmacy Research Centre, said.
Researchers called for the development of strategies to reduce the likelihood of long-term opioid use post-discharge, including the development of a clear discontinuation plan that is communicated to the patient and healthcare team post-discharge. Healthcare professionals need to actively follow up with patients to reduce the risk of chronic opioid use.1
A study has reviewed the reliability and validity of risk assessment tools, such as the Screener and Opioid Assessment for Patients with Pain (SOAPP) – a questionnaire designed to help healthcare providers determine a patient's risk of developing an opioid dependence.2
Preliminary results have been positive. While these tools are currently used in chronic pain clinics, they could also be included in pre-admission clinics or as part of discharge planning.1
Researchers also urged healthcare practitioners to be aware of the psychological factors that can increase a patient's risk of post-surgery opioid misuse, such as anxiety and catastrophising, and stressed the need for healthcare providers to address these issues with patients after surgery.
Ultimately, despite the relatively small percentage of post-surgical patients that develop an opioid dependency, the frequency of surgical procedures means that this information is of pressing importance to healthcare professionals looking to decrease the burden of the opioid crisis on individuals and communities.1
References
Roughead EE, Lim R, Ramsay E, et al. Persistence with opioids post discharge from hospitalisation for surgery in Australian adults: a retrospective cohort study. BMJ Open 2019. Epub 2019 April 16. At:

https://bmjopen.bmj.com/content/9/4/e023990#ref-26

Akbik H, Butler Sh, Fernandez K et al. Validation and clinical application of Screener and Opioid Assessment for Patients with Pain (SOAPP).

J Pain Symptom Manage.

2006 Sep;32(3):287-93. At:

https://www.ncbi.nlm.nih.gov/pubmed/16939853?dopt=Abstract