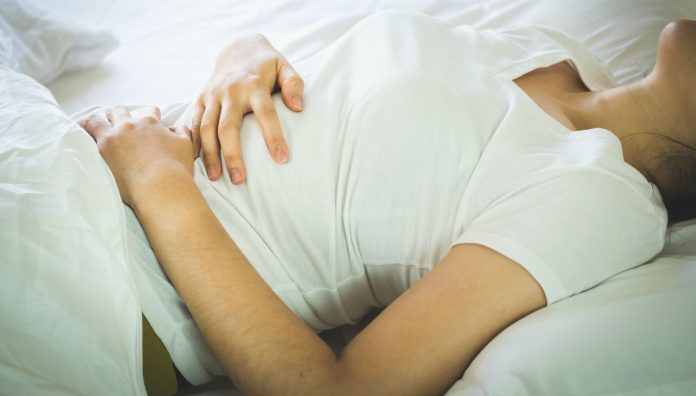 While most women experience primary dysmenorrheoa (period pain), a recent longitudinal study has revealed the extent of its impact on the academic, social and professional lives of young women. 
The Australian retrospective study analysed data on dysmenorrheoa in women with mean ages between 13–23 years from 37 studies. A search of the Cumulative Index to Nursing and Allied Health Literature, Medline, Embase and PsychINFO was carried out, and in total, 20,813 women were included in the meta-analysis.1  
Primary dysmenorrhoea is the presence of pain during menstruation without an underlying pathology. Secondary dysmenorrhoea is menstrual pain associated with an identifiable cause. Armour et al found that dysmenorrhoea affects 70.8% of young women, regardless of their geographical location, and can impact their education. A significant amount (20%) of young women reported absences from school as a result of menstrual symptoms and 40% reported that classroom performance was negatively affected.1 
The authors noted that dysmenorrhea can impact young women in their late teens – a crucial point in their academic lives – potentially impacting on opportunities in tertiary education as well as future career prospects.1  
In over one third of women (37%), dysmenorrhoea resulted in a reduction in social and sporting activities. In an article for The Conversation, the authors of the study emphasised the importance of these activities for overall good health in adolescence.1  
Misinformation 
Despite the impact and prevalence of dysmenorrhea, researchers found that many women reported a reluctance to seek help from healthcare professionals, believing that their symptoms were 'normal, and therefore not worth reporting'.1 
Sexual Health Physician and Director of the Master of Women's Health Medicine Degree at the University of New South Wales, Dr Therese Foran, noted that this perception is often compounded by generational misinformation surrounding both the severity of symptoms and treatment. 
'Young women's perceptions may be reinforced by surrounding mothers and older women who may have had significant period pain themselves when they were adolescents, but found that it settled as they got older – the underlying message being that it will get better if you just wait it out. Some of these women and their mothers may even be reluctant to consider measures such as the oral contraceptive pill or nonsteroidal anti-inflammatory drugs (NSAIDs) because of concerns about side-effects and complications,' she told Australian Pharmacist.  
Furthermore, researchers said their findings did not indicate a reduction in symptoms of dysmenorrhea over time and noted that 'a significant proportion of women with severe dysmenorrhoea may go on to develop more persistent pelvic pain.1 
Dr Foran said that these persistent mistaken perceptions can prevent women from seeking necessary treatment. 
In order to improve health outcomes, she reinforced the researcher's conclusion that the commonality of primary dysmenorrhea should not stop women seeking treatment. 
'While primary dysmenorrhoea is normal, pain so severe that you have to miss school or work is not, and the effects both on the young woman and her future should not be minimised or accepted,' she said. 
Community pharmacist Taren Gill told Australian Pharmacist that community events, such as Women's Health Week – where members of the community are invited to access their community pharmacists and discuss a range of issues relating to women's health, including menstruation and dysmenorrhoea – can increase community knowledge about symptoms and treatment.  
Treatment
Ms Gill said that the accessibility of pharmacists, as well as their access to effective over the counter medicines, makes them are ideally placed to support women experiencing dysmenorrhoea. 
Dr Foran emphasised that by validating their symptoms, pharmacists are in a strong position to support women; previous research indicates that many women report their pain being dismissed by family, partners and healthcare providers. 
While researchers noted in the Conversation article that there is no 'one-size-fits-all approach' to treating the symptoms of primary dysmenorrhea, there are a number of ways that symptoms can be alleviated. 
Dr Foran echoed this, pointing to NSAIDs as an 'obvious starting point,' providing there are no contraindications. She noted that it can be useful to advise patients to take NSAIDs regularly for the first few days of the period, not just if pain becomes intolerable. 
'The object here is reduction of inflammation not just analgesia,' she said. 
She also noted that pharmacists can be a valuable voice in validating the need for patients to see a GP if NSAIDs are ineffective, or pain extends beyond the standard symptoms of primary dysmenorrhoea. This can be necessary if, for example, pain continues throughout menstruation, bleeding between periods, associated fever or pain with intercourse or defecation.   
Ms Gill agreed, noting a depressed mood or migraines around the time of menstruation can also suggest that the patient should be referred to their GP for additional support. 
To this end, Dr Foran noted that it is often valuable for pharmacists to keep a list of local 'youth friendly' GPs, who are willing to bulk bill people who come to their practice. 
Furthermore, noting the prevalence of generational misinformation about primary dysmenorrhoea, she said that it is worth reminding young patients that they can get their own Medicare card at 15 years of age so that they can 'start taking control of their own health issues'.
Hear more from Dr Therese Foran at PSA19, held in Sydney from 26–28 July. Register here to attend.
References: 
 Armour M, Parry K, Manohar N et al. The Prevalence and Academic Impact of Dysmenorrhea in 21,573 Young Women: A Systematic Review and Meta-Analysis. Journal of Women's Health 2019. Epub 2019 June 6. At:

https://www.liebertpub.com/doi/abs/10.1089/jwh.2018.7615?rfr_dat=cr_pub%3Dpubmed&url_ver=Z39.88-2003&rfr_id=ori%3Arid%3Acrossref.org&journalCode=jwh