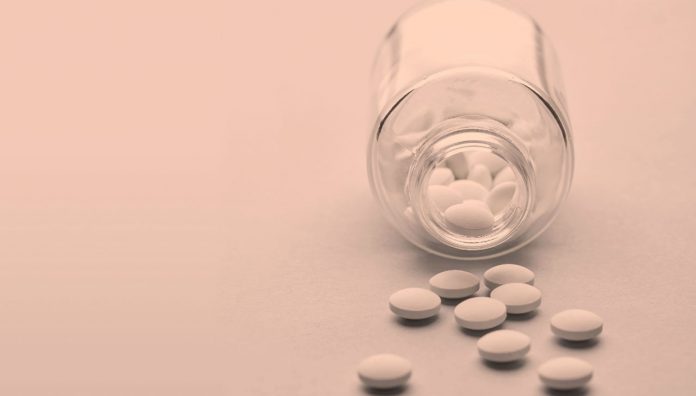 In its landmark Medicine Safety: Take Care report, PSA identified the frightening cost of medicine misadventure in Australia. With medicines safety a central theme at this month's PSA19 annual conference, meet seven pharmacists whose pioneering work is providing a vision of a safer healthcare future.
Ensuring the safe use of medicines is one of the most serious and urgent issues facing Australia's healthcare system.
The problem was clearly identified in PSA's report, Medicine Safety: Take Care, released earlier this year. Adverse reactions, inappropriate prescribing and polypharmacy lead to over 250,000 hospital admissions annually, at a cost of $1.4 billion. Incredibly, at least half of these admissions are preventable.
Pharmacists, with their expertise in medicines, must play a central role in reducing this burden by being present wherever medicines are used.
To address the issue and reduce the burden of medicine misadventure, research has identified the need for pharmacists to be present at points of transition, for pharmacists to reconcile and review medications at discharge from hospital and transitioning into the community, and to have pharmacists integrated into healthcare teams in residential aged care facilities (RACF).
The good news: some pharmacists are already leading by example in these and other areas, ranging from opioid use and diabetes education to medicine safety in aged care and deprescribing. These pioneers are already reducing the incidence of medicine misadventure and ensuring the quality use of medicines.
Meet seven pharmacists already at the vanguard of medicine safety.
Deprescribing
Dr Amy Page FPS
Once a patient is started on a medicine it can be difficult to stop, and can lead to inappropriate prescribing, polypharmacy and medicine misadventure. According to a recent study among people aged 65 and over readmitted to hospital, 55% were due to inappropriate medicine, and 6% of all admissions were due to inappropriate medicine.1
'In the last 11 years, the actual number of people over 70 affected by polypharmacy has risen by 52%2,' says Dr Amy Page FPS, NHMRC early career fellow at Alfred Health and Monash University. 'Even if you just look at the percentage of older people affected, it's 9% more now than in 20062.'
Dr Page works for a general practice (GP) clinic conducting medication reviews, while also conducting research into deprescribing, particularly in older patients. She was recently part of two randomised control trials looking at deprescribing.
The first was a pilot involving 95 people.3 ' We reduced medicines by about two per person over a 12-month period and we showed that there was no difference in mortality,' she says. The second was a three-arm placebo control trial of deprescribing across nursing homes in Sydney and Perth that is yet to be published. For this study, Dr Page and another pharmacist decided which medicines were ceased or continued for each participant in the RACF. Her research showed that pharmacists and doctors were similar in the decisions they made. She's also running studies in GP clinics translating deprescribing research into practice.
'At discharge from hospital, the pharmacist works through which medicines to deprescribe and then follows up with the patient and their doctor at the GP practice,' she says. While the studies are still underway, anecdotal evidence is positive. 'It's looking amazingly well received by the GP and patient – to have a pharmacist who can access hospital notes, medications, and answer questions about what happened.'
Dr Page says poor communication and inertia are largely to blame for problems with polypharmacy and the difficulty of deprescribing.
'Often the consultant pharmacist, the GP, the specialist, would all identify that someone needed a medicine deprescribed, but everyone would say it was somebody else's responsibility,' she says. Once started on a medication, research shows that the majority of people erroneously think continuing it is a non-decision.
Dr Page sees the opportunity for pharmacists to lead the way in deprescribing. 'It's like being a patient advocate – attending the GP practice with the patient,' she says. 'Identify the problem in patient records, remind clinicians to bring it down, make patient-specific recommendations to reduce – and be there to follow it through.'
Residential aged care
Richard Thorpe MPS
In late 2018, Richard Thorpe was employed by Goodwin Aged Care Services in Canberra, becoming the first full-time on-site pharmacist in a Residential Aged Care Facility (RACF) in Australia.
Previously a contractor, his role had been restricted to conducting Residential Medication Management Reviews (RMMRs) within the constraints of the government rules. But Thorpe says he can now have a more holistic approach to his work, administering staff vaccines, training carers to administer medications safely, and chairing medication advisory and antibiotic stewardship meetings.
'The main difference on a day-to-day basis is my ability to address medication issues promptly,' he says. 'With traditional RMMRs, it's harder for the pharmacist to provide advice and information on an ad hoc basis, as their workload for the day is often preorganised well in advance.'
Embedding pharmacists in RACFs also facilitates expedient reviews of medicines like benzodiazepines and antipsychotics, Thorpe says. 'There is no limit on the frequency that a facility-based pharmacist can review the use of psychotropic medications with an enduring power of attorney, nursing staff and the prescriber,' he says. Under the current RMMR rules, medication reviews can only be conducted every 24 months or when the GP specifically deems another review is clinically necessary. Dose Administration Aids (DAAs) play an important role in aged care by simplifying medication administration, but there have been problems associated with them, he says. Issues with the currency of information used by the pharmacy providing a DAA has the potential to lead to errors; this is especially possible with GPs, specialists, nurses and allied health professionals working across the RACF, as well as hospitals and other clinics often all being involved in a resident's medication regimen. If medication information from all these sources to the pharmacy providing the DAA isn't seamless, errors can occur. Having pharmacists coordinating any changes is essential.
'In my experience, pharmacists have a very good sixth sense when auditing medication charts or assessing changes in a resident's management, particularly during high-risk periods such as transitions of care, and this can help ensure that the medications administered via DAAs are safe,' he says.
While aged care has traditionally been the domain of accredited pharmacists, Mr Thorpe sees scope for a formal training and accreditation pathway.
'Working with older, frail people who often have complex medicines and multiple co-morbidities does require advanced medicines knowledge; quality service provision would benefit from accreditation or some other formal training,' he says.
'The transition of pharmacists currently conducting RMMRs into the role envisaged by PSA in the Pharmacists in 2023 report would, in my opinion, play a significant part in improving the safe provision of medicines in aged care.'
Community pharmacy
Sam Keitaanpaa MPS
Sam Keitaanpaa brings a specialised suite of skills to his community pharmacy role at Berry Springs, a 40-minute drive south of Darwin in the Northern Territory.
Mr Keitaanpaa's work in medicine safety sees him working in tandem with prescribers attending to the needs of a far-flung community and, in the dry season, a passing parade of 'grey nomads' on their Top End pilgrimages. A wider leadership role and high level of expertise sees him regularly presenting at conferences and workshops around the country, where he focuses on the creation of new processes which maximise the ability for pharmacists to improve client health through better adherence to regulations and ways to manage client interactions, particularly in underrepresented and vulnerable groups.
Through his practice at Berry Springs, Mr Keitaanpaa has earned a reputation for his talent of engaging patients on a one-to-one level, building relationships that allow him to cut through to the truth about some questionable medicines regimens. This involves customising his counselling to the diverse range of patients he encounters. He does this through active listening, while maintaining a curious, open mind.
'Frankly, a lot of my patients haven't a lot of awareness of their medicines. It means an increased chance of medicine-related misadventure or suboptimal use of medicines. They might only come and see the doctor every six months and just be interested in getting in and out. But I've found that once you build that relationship up with them in the community pharmacy, where we have the opportunity to see them more often, they start asking questions, and from there we can identify a lot of different issues.'
Some of the most common problems he encounters regarding medicine safety are patients' self-increasing and decreasing doses. 'It's not uncommon for me to see, say, a patient taking a double therapeutic dose of antidepressants, purely because they feel that if one tablet helps, then three tablets might help more. But they won't mention that to anyone, so you've got to have a keen eye to see what's going on in their usage patterns.
'A lot of these issues in this region are driven by patients' lower socioeconomic status,' says Mr Keitaanpaa. 'For some of my patients with limited money, we arrive at financial agreements which recognise their cashflow limitations. The choice is between that and, 'No, you're not going to get your medicines.'
'I'm not in the business of denying patients medicines. Otherwise these people are just going to fall through the cracks.'
In one case, a patient didn't have a syringe to measure out Ordine, so Mr Keitaanpaa drove the 25 minutes into the bush to meet the patient, who had been managing his own palliative care.
'He was going to measure out his Ordine with a 50 ml syringe he used for spreading pesticides,' Mr Keitaanpaa recalls.
Correcting these kinds of false health beliefs are a daily challenge. Mr Keitaanpaa says the affinity he develops with patients comes from his strong patient-safety mindset that he continues to cultivate through his study for a PhD at Charles Darwin University.
Diabetes education
Kirrily Chambers
As a consultant pharmacist and diabetes educator in South Australia, Kirrily Chambers has seen firsthand how medicine safety can be driven through knowledge and education. She became Australia's first credentialed diabetes educator pharmacist in 2009, a role she was driven to pursue herself after being diagnosed with type one diabetes.
'Throughout my life I struggled to understand why, despite all my very best efforts, I was never able to hit the magic health numbers that were expected of me,' Ms Chambers says. 'Once I started my role as a pharmacist, and when pharmacies became National Diabetes Service Scheme (NDSS) access points, I began to understand there was a real need for more accessible education for individuals with diabetes.'
Ms Chambers now has her own clinical rooms within a community pharmacy setting. Community pharmacists interact with the public more than any other healthcare professional, and that gives them a unique opportunity to have a positive impact on chronic health issues, says Ms Chambers. While clients with diabetes may have regular check-ups with healthcare professionals, their condition is largely self-managed. Her practice model of care allows for far more consistent follow-up.
'The more access to quality education throughout their journey with diabetes, the better their outcome,' says Ms Chambers.
When it comes to quality use of medicines and their safety, Ms Chambers says the key with diabetes is consistent and simple regimens. 'Mistakes usually happen when regimens are complex,' she says.
'I have realised that to improve medicine safety, regimens should be simplified.
'Traditionally, pharmacists haven't been seen as part of the healthcare team, but as we get more sophisticated with our communication, we will have a greater impact on health outcomes.'
Hospital
Dr Jacinta Johnson FPS
As a lecturer in pharmacy at the University of South Australia, while holding the title of Senior Pharmacist – Research within the Southern Adelaide Local Health Network, Dr Jacinta Johnson has been a driving force in medicine safety research, identifying patterns of errors in acute hospital settings.
'As pharmacists, our core day-to-day role is fixing things for patients – making sure everything is safe for the individual. But my research has been looking at what's been happening again and again, and seeing what changes we can make to the system to reduce the likelihood of mistakes recurring,' she says.
One area of particular focus is opioid medicines. Dr Johnson says it's a prominent issue not only internationally, but for the health system in South Australia, in both hospital and community settings.
'We're looking at safe opioid as-needed prescribing. Are we giving enough buffer between doses? How do we monitor? And how do we de-escalate once we've started opioids so that we're not discharging people out into the community with boxes of analgesics they don't actually need?' she says.
For pharmacists in hospital settings, Dr Johnson says a significant role is at the point of discharge, ensuring that what's prescribed aligns with what the patient is likely to need based on inpatient use and discussions with those patients.
'We're not just in the (hospital) dispensary anymore. In recent years we've seen a real scale-up in terms of the number of patients that we have been able to see on the wards, an area where pharmacists' clinical services are expanding.'
Medication simplification
Dr Janet Sluggett MPS
At Monash University's Centre for Medicine Use and Safety, National Health and Medical Research Council early career fellow Dr Janet Sluggett has focused her research on using Big Data to improve medicine safety in aged care.
'My research involves analysing and interpreting Pharmaceutical Benefits Scheme (PBS) and Medicare Benefits Schedule (MBS) administrative claims data, which will ultimately inform the development of strategies to support pharmacists and others to reduce the risk of medicines-related harm,' she says.
Dr Sluggett was part of the team that developed the Medication Regimen Simplification Guide for Residential Aged Care, or MRS GRACE. It's the first validated tool to assist pharmacists and other health practitioners to consolidate a resident's medications. Currently, Dr Sluggett leads a team of 18 researchers in the SIMPLER study, a clinical trial using MRS GRACE with 242 residents across 8 aged care facilities with a three-year follow-up. Accredited pharmacists visit residents in the intervention group and use MRS GRACE to identify ways for residents to take the same medicines fewer times a day.
'Early results suggest that up to two-thirds of residents can take their medicines in a simpler way. The positive response to the trial has led us to undertake a pilot and feasibility study among people receiving aged care services in their own homes,' she says.
Aged care facility residents often consume the highest amounts of medicines, and Dr Sluggett supports the urgent need for models of care which embed pharmacists within residential aged care facilities. 'My previous work as a transitional care pharmacist and now as an embedded researcher has really highlighted the importance of involving pharmacists in medication reconciliation for new residents, and for residents transitioning between hospital and the aged care facility,' she says.
Read the SIMPLER study outline at: doi.org/10.1186/s13063-017-2417-2
The big picture
Professor Libby Roughead MPS
Professor Libby Roughead is a Senior Principal Research Fellow at the University of South Australia's School of Pharmacy and Medical Sciences. As an author of PSA's Medicine Safety: Take Care report, she is well-versed in the problems associated with medicines.
'It's always good to remind ourselves of the problem we're trying to address. It's something we haven't yet solved, but we've improved things over time. We have services like Home Medicines Reviews and MedsChecks, but they were initiatives developed around 20 years ago when things were a bit simpler.
'We're using more medicines for more conditions. We need to be thinking about developing new services and providing patients with more options. A medicine review once a year probably isn't good enough if someone's had five medicine changes in that year.'
Early intervention is paramount to ensure the safe use of medicines, Professor Roughead says. 'It's about being proactive and identifying side effects within those first four weeks of use.'
Ms Roughead says now is the time to develop new services. Research should focus on what services are most valuable.
References
Parekh N, Ali K, Stevenson JM, et al. Incidence and cost of medication harm in older adults following hospital discharge: a multicentre prospective study in the UK. British journal of clinical pharmacology. 2018 Aug;84(8):1789–97. At: https://www.ncbi.nlm.nih.gov/pubmed/29790202
Page A, Falster M, Litchfield M, Pearson S, Etherton-Beer C. Polypharmacy in older Australians: A population based study (2006-2017). Medical Journal of Australia. 2019. 211(2) In press. At: https://onlinelibrary.wiley.com/doi/abs/10.5694/mja2.50244
Potter K, Flicker L, Page A, Etherton-Beer C. Deprescribing in frail older people: a randomised controlled trial. PLoS one. 2016;11(3):e0149984. At: https://www.ncbi.nlm.nih.gov/pubmed/26942907