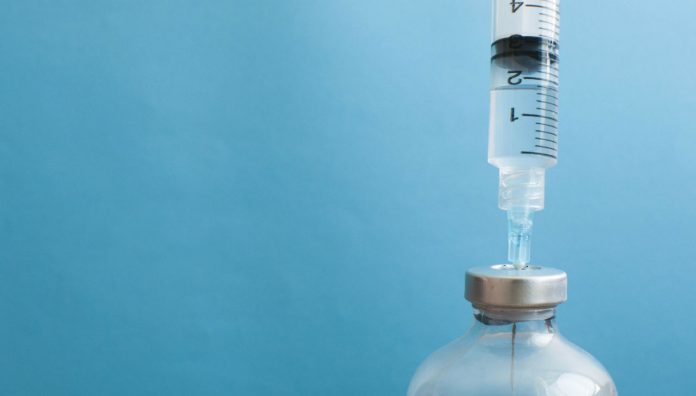 A new cohort study has found that influenza-associated hospitalisation in children is significantly more likely in those with chronic lung diseases (CLDs), despite the availability of free vaccines. Expanding pharmacy vaccinations to include patients under the age of 16 may be the answer.
The study looked at a cohort of 888,157 children born between 2001 and 2010; 11,058 had CLDs – including severe asthma, bronchopulmonary dysplasia, cystic fibrosis, and other congenital/chronic lung conditions. Researchers found that during 2001-2011, influenza-associated hospitalisations were at least five times more likely in children with CLDs compared to those without.
In addition, the cost of influenza-associated hospital stays were observed to be four times higher for children with CLDs, with costs averaging $19,704 per episode, compared to children without CLDs.
Researchers also found that hospitalisation rates were highest amongst younger children, particularly those aged under two, and higher still for those with an underlying CLD. They noted the importance of maternal immunisation to protect infants under six months, followed by active yearly immunisations to help lower the 'exceptionally high burden on the health system associated with influenza illness in young children with CLDs.'1
Despite the fact that Australia's immunisation guidelines recommend seasonal influenza vaccinations for children with severe asthma, and the availability of free influenza vaccinations for children with CLDs, researchers noted that uptake was limited. A 2016 Asthma Australia survey found that 41% of people (mostly children) with asthma were unlikely to be vaccinated against influenza. Researchers said that this 'very low uptake' was 'unacceptable.'1   
In a statement, study lead author Dr Nusrat Homaira from UNSW's School of Women's and Children's Health, said that the low uptake suggests that 'current efforts to prevent flu in children with chronic lung conditions are either suboptimal or ineffective.'  
PSA National Board Member and lecturer at the University of Sydney, Dr Stephen Carter, said that increasing the scope of practice for pharmacists to allow them to administer vaccinations to children as well as patients over the age of 16, could increase uptake.
'I think that when pharmacists are vaccinating people who have younger family members, they should ensure that they are [being referred]…back to their GP…  The delay in people acting on that referral… is a bit of a barrier,' he told Australian Pharmacist.
He noted that the availability of the flu vaccine in pharmacies for patients over the age of 16 in certain states has already increased rates of immunisation in adults. Last year Australia experienced the lowest rates of influenza since 2013, which Federal Minister for Health Greg Hunt attributed, in part, to vaccine availability in pharmacies.
References
1. Homaira N, Briggs N, Oei J, Bajuk B, Snelling T, Chambers GM, Jaffe A. The impact of influenza on hospitalization rates in children with a range of chronic lung diseases. Influenza and other respiratory viruses. 2019. Epub 2019 January 30. At: https://onlinelibrary.wiley.com/doi/full/10.1111/irv.12633