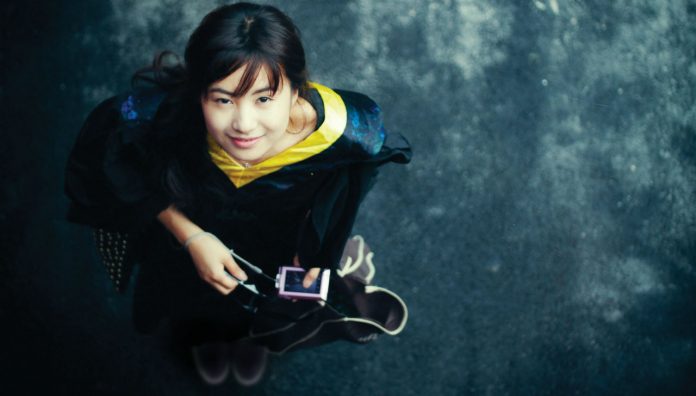 The healthcare needs of Australians are shifting – which means pharmacists' training has to adapt to keep pace. The good news? It's happening.
The pressing healthcare challenges of our time are clear. Australia's population is ageing. Lifestyle and chronic diseases are at epidemic proportions. Mental illness is on the rise. Medicine misadventure costs the nation billions, while the healthcare system generally struggles to contain burgeoning costs. Meanwhile, rural and remote regions face growing workforce shortages.
The PSA's Pharmacists in 2023 report calls for pharmacists to be equipped for a changing health system to face these emerging health challenges. Fortunately, there are already clear indications that the profession has read the signs and is adapting its training to place pharmacists as key players in a shifting healthcare landscape.
Back to school
'Around 2000, many pharmacy schools around the world went through major curricular revision for the first time in many, many years. Now, almost 20 years later, we're seeing the next round of revision happening,' says Monash University director of pharmacy education Professor Tina Brock MPS.
The biggest changes? A growing emphasis on collaborative interprofessional learning, more clinical practice, and the introduction of digital learning technology and models.
'We're now taking a holistic approach,' says Professor Brock. 'Are graduates practice ready and team ready? That is the big trend – not just individual competence but collective competence for working in healthcare teams.'
Monash recently established a working group from across all health programs to build a collaborative care curriculum framework. First-year students must now complete online interprofessional training, while second-year students recently completed a case on thunderstorm asthma and community care in teams collaborating with medical students.
'We have a pilot with third-year students on medicines safety where they are working with medicine and nursing students on their community placements,' Professor Brock says.
While it's been difficult to scale, she says the work has been very valuable.
'We know that learning to work together as a team with other healthcare professionals is as important as anatomy to the quality of patient care. Most of the egregious things that happen because of cracks in our safety system happen because of a lack of communication, not because of a lack of knowledge.'
Interprofessional learning is also now a major part of the curriculum for all health students at the University of Sydney, another renowned leader in the field.
'Our Health Collaboration Challenge sees teams of six students from across all health disciplines work to solve a complex case and present their solutions via video and written abstract,' says Professor Timothy Chen MPS from the University of Sydney School of Pharmacy.
FIP CEO Dr Catherine Duggan says such collaboration is key to addressing other challenges facing the profession. 'Some of the problems we're always talking about – general practitioners feeling threatened that community pharmacists are taking over a job, for example – would be nullified if we saw more collaborative training and working,' she says. 'I don't think our degrees should be completely overlapping, but where there is overlap in the Venn diagram of the two professions, it's really good to see some of that co-learning.'
Digital upskilling
With digital technology, such as My Health Record, playing an increasing role in health care, pharmacist training is also preparing graduates and professionals to use and interact with these emerging technologies.
At Monash, the emphasis is on educating students on information technologies like My Health Record, and understanding the ethical challenges associated with the uptake of this technology. To that end, the University has developed an award-winning platform called MyDispense for teaching safe medication practices. The web application provides students with a total dispensing experience, exploring authentic scenarios and providing students with genuine experience in digital dispensing practice. Students must make professional decisions to pass each exercise. Next, students will be using model electronic health records to learn from.
Professor Chen sees pharmacists ideally placed for data stewardship roles. 'Understanding systems approaches will allow pharmacists to adapt to changing environments. The core skills of prescribing and optimising medicines will increasingly be facilitated by technology and automation,' he says.
In the pharmacy
While Australia's universities adapt their curricula to incorporate these changing health priorities, the FIP's Dr Duggan says the international experience is that the profession can't just rely on undergraduate training.
'If I was starting my undergraduate degree now, wow! I thought my degree was pretty hard and full of information, but we seem to think the solution to all this new knowledge is to shove more into the undergraduate degree. We need more faith in the next stage of development, the foundation years,' she says.
Many agree that clearer pathways for specialisation and advanced practice are needed to facilitate workforce development. Australia has been nimble in identifying areas for specialisation, but Dr Duggan says young pharmacists need more support and a structured pathway to advanced practice.
'It means the professional bodies really need to work together to set the standards for those training experiences, and that is really key,' she says.
Pharmacists in 2023 Action 11 calls for the profession to embrace the ongoing digital transformation. In line with that, PSA has already developed a range of digital health modules, with a particular focus on My Health Record, for those looking to stay up-to-date with digital developments.
'We've got a whole suite of activities around eHealth and digitisation,' says PSA CPD manager Dr Brett MacFarlane. 'It falls under our practice support program, but it's accredited for CPD as well. Workshops on this continue to be rolled out in some states.
'PSA is always looking at all the emerging practice pathways and developing suitable education to support pharmacists working in them,' Dr MacFarlane says. Pathways for Aboriginal and Torres Strait Islander health services pharmacists or pharmacist diabetes educators are available to members online, for example, with more slated to be available in the second half of this year.
As part of post-graduate training, Australia has also been quick to embrace the residency model for hospital pharmacists, and Professor Brock and others see an opportunity to replicate the model in the community. 'Hospitals have a system in place that makes it easier to do residencies, but we also have to think what community residencies look like,' Professor Brock says.
For Mr Crothers, the key is focusing training and services on the healthcare needs of the community. 'If people don't have their basic health needs met, they'll actually move somewhere else so that they can get it. The inadequacy of health services actually drives the population loss we experience here,' he says.
It's a point echoed by Dr Duggan at the FIP: 'We need to be clear and systematic in how we measure patient and population needs in different nations so that we can target the training of the workforce. That's the starting point.'
Australia's universities are already taking up the challenge and are building core pharmacy curriculum around Australia's health priorities. 'It's a huge change from how the curriculum used to be developed. There were core conditions that had to be included, regardless of them being a burden in the community,' Professor Brock says.
PSA TRAINING
Core to training after graduation is continued professional development (CPD). 'The pharmacy landscape is changing so rapidly at the moment that CPD is constantly required to ensure we can extend services to the community,' says Luke van der Rijt, pharmacist manager from Wagga Wagga, NSW. 'We've recently used the PSA's resources to upskill in the area of immunisation when NSW became eligible to administer MMR and dTpa vaccinations.'
Such CPD resources are crucial to help pharmacists develop advanced practice skills to be able to work to the full scope of practice.
PSA currently offers a wide range of CPD for pharmacists at every stage of their career. 'We constantly review our CPD structure, content and modes of delivery,' says PSA's Dr Brett MacFarlane. 'We're asking members what their preferences are and we seek feedback from them as to the utility and appropriateness for practice of the material that we deliver.'
Digital health, home and residential medicines reviews, evidence for medical cannabis, access to unapproved therapeutic goods, and developing emotional intelligence are just some of the online CPD courses available through PSA. State branches also facilitate workshops each year across metropolitan and regional centres.
'This year we've already had workshops on atrial fibrillation, and antimicrobial stewardship is currently being delivered. Hepatitis C and opioid management are planned for the second half of the year,' Dr MacFarlane says.
PSA is a registered training organisation, providing formal qualifications such as a Diploma of Leadership and Management and a Graduate Diploma of Advanced Pharmacy Practice. 'The PSA is also an intern training provider, so we deliver the necessary training for pharmacist interns to apply for general registration with the Australian Health Practitioner Regulation Agency,' Dr MacFarlane says. 'Members should contact their state branches or visit the PSA website.'
The future
Australia is well on the way in refocusing pharmacist training.
'The role of the pharmacist will be pivotal in the future,' says Luke van der Rijt, pharmacist and manager of Southcity Pharmacy in Wagga Wagga, the 2018 Guild Pharmacy of the Year. 'Pharmacists are already the most visited healthcare professional, and we need to make sure that we're constantly upskilling and collaborating with other healthcare professionals to ensure that community pharmacy is central to delivering patient services.'