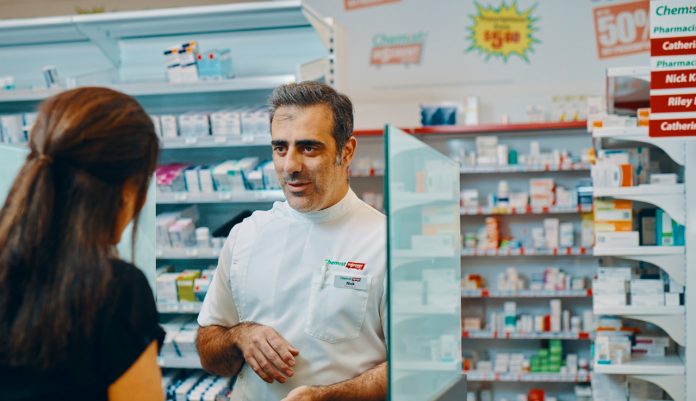 Temporary Continued Dispensing Emergency Measures will be extended to at least 30 September, allowing Australians to continue to access essential medicines at Pharmaceutical Benefits Scheme (PBS) prices if their prescription has run out. 
The emergency measures were originally put in place during the bushfire season and extended when the COVID-19 pandemic unfolded. It was due to expire on 30 June.
Under the initiative, eligible pharmacists can supply a patient with certain PBS and Repatriation Pharmaceutical Benefits Scheme medicines without a prescription. A patient can only get one supply per eligible medicine every 12 months. Controlled drugs are not included in the arrangement.
Medicines supplied under continued dispensing are subject to PBS patient contributions and refund requirements and section 51 of the National Health (Pharmaceutical Benefits) Regulations 2017 – immediate supply 20 day and 4 day rule. The medicine also counts toward the patient's PBS Safety Net threshold.
Support in a crisis
For Cameron Walls MPS, Pharmacist Manager at United Chemists Wodonga on the Victorian side of the Victoria–New South Wales (NSW) border, the recent border closure and escalation of restrictions in Victoria show how important ongoing continued dispensing is.
'Many of our patients are finding it difficult to see their doctor and access prescriptions for the medicine they need. Being in a regional area, getting in to see your GP is difficult at the best of times,' he told Australian Pharmacist.
'Even though many GPs are embracing telehealth, we've had to use the continued dispensing provisions fairly regularly over the last few months because our patients just can't see their doctors soon enough.'
Dickson Yan MPS, Pharmacist Owner at Capital Chemist in Bowral, NSW, said the continued dispensing arrangements had been a good thing for his regional town, beginning in March when people were reluctant to leave their homes for fear of contracting the virus.
The pharmacy continues to deliver dispensed medicines without the need for customers to go outside.
His pharmacy also encounters visitors who have left their prescription at home and need an emergency supply, Mr Yan told AP. He wants to see the arrangements continue for the convenience and safety of his community.
But not all pharmacists have experienced a large number of requests for emergency supply through the continued dispensing arrangements. Kingsley Coulthard FPS, a rural locum in South Australia's Yorke Peninsula, said he currently sees many more telehealth faxed and emailed prescriptions, with the added workload these bring.
However, he supports the concept of continued dispensing, so people don't miss out on getting their regular medicines.
'Anything that ensures continuity of medication supply has to be positive,' he told AP.
Essential medicines access
PSA National President Associate Professor Chris Freeman welcomed last week's 'commonsense decision' and urged the government to make continued dispensing arrangements permanent.
'While the extension of the continued dispensing emergency arrangements is pleasing, PSA will continue to call for emergency supply provisions of this nature to be made standard practice,' he said.
'It is important that patients requiring chronic therapy are supported in emergency situations and can continue to receive their medication.
'All Australians need to be confident they can access vital medicines when faced with an emergency or disaster.'
PSA had been working with the government to support both patients and pharmacists by ensuring all Australians could access essential medicines during the pandemic, A/Prof Freeman said. 
'As frontline health professionals, it is important that pharmacists have the necessary tools to ensure they can meet the health care needs of their patients and the community in a timely manner,' he added. 
An addendum to PSA's Continued Dispensing Guidelines was published last week to provide further guidance to pharmacists supplying PBS medicines to people affected by the COVID-19 pandemic.