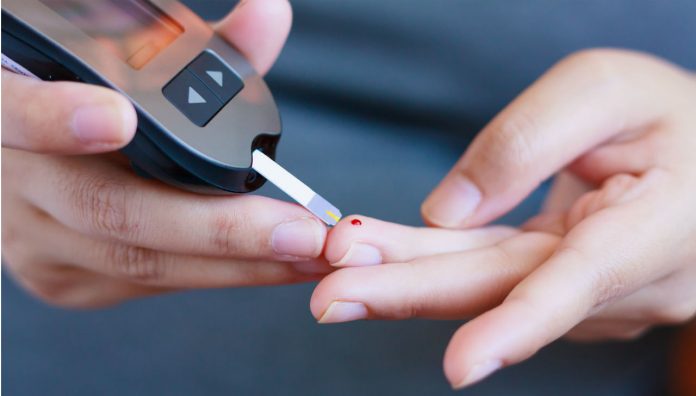 In a nod to the importance of pharmacists in diabetes care, two pharmacists have been recognised as Credentialled Diabetes Educator (CDEs) of the Year.
To this day, pharmacists are unable to work as CDEs in a hospital setting. But CDEs Angelica Rostov MPS and Cindy Tolba MPS, who each received the highest accolade for diabetes care in their state from the Australian Diabetes Educators Association (ADEA), are hoping this will soon change.
Finding a niche
Victoria-based Ms Rostov, an accredited pharmacist who originally hails from Russia, became a diabetes educator in 2017.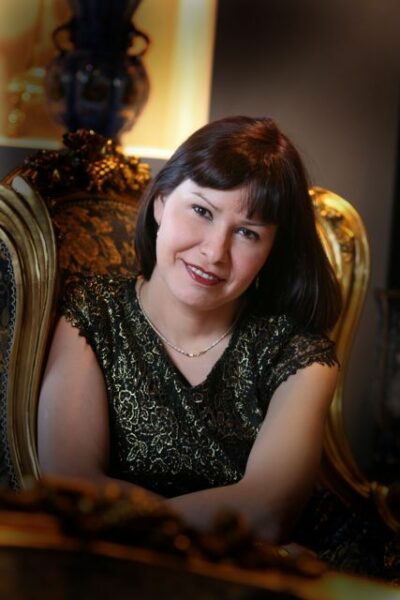 There were no Russian-speaking CDEs in the state at the time, so many of Ms Rostov's patients who were not proficient in English found it difficult to access or understand diabetes information.
During her accreditation training, while working in a community pharmacy and a small palliative care hospital, Ms Rostov was unable to find clinical work in diabetes care to count towards the 1,000 hours required to become a CDE. Instead, in one year she clocked up 700 hours of volunteer work.
'I was working in a pharmacy and in a hospital as a pharmacist, and then was going to another hospital to do an afternoon shift as a volunteer,' Ms Rostov told Australian Pharmacist.
'I gained very good clinical knowledge about insulin pumps and titration, type 1 diabetes, emergency – everything.'
Pharmacist-run diabetes clinic
As a CDE and accredited home medicines review (HMR) pharmacist, Ms Rostov worked in five different GP clinics delivering diabetes consultations. This year, she purchased her own community pharmacy where she now runs a consultation service, with diabetes patients typically referred by the GPs she used to work with.
'It's whatever the GP needs, from newly diagnosed referrals to poor management,' she said.
'I'm not only doing consultations about managing [diabetes] or how to monitor sugar and diet, I also can write a report to a doctor with my suggestions.' 
When Ms Rostov suspects a medicine is not working, a patient is experiencing adverse effects or they are ready to start injectables, she writes a report to the GP and suggests a medicine change. 
A lot of Ms Rostov's patients are managing multiple comorbidities, so she often advises the GP to refer them for an HMR to go over all their other medicines. 
Excess insulin
When a patient is prescribed a medicine to manage their poorly-controlled diabetes, it could cause adverse effects after some time, which is why HMRs are so important. 
For example, one of Ms Rostov's patients, aged 82, was put on insulin 3 years ago to stabilise her very high sugar levels.
The patient had not seen her endocrinologist for a while when Ms Rostov saw her on the street and noticed she was wobbly on her feet. 
'She said: "My sugar is really good, sometimes 3, sometimes 3.5",' Ms Rostov told AP.
After this disclosure, Ms Rostov contacted her GP to request a referral.
'I found out she was [taking] her insulin, but she's having so many hypos [that] she was actually eating to feed her insulin.'
Ms Rostov suggested a switch from insulin to trulicity and metformin, which was life-changing for the patient. She stopped having hypos, keeps her sugar well controlled, and now has a reduced injection burden.
'She is just on a once-a-week [trulicity] injection instead of [insulin] injections twice a day,' she said.
This is an issue Ms Rostov commonly encounters in older patients, when their endocrinologist keeps them on insulin if their overall sugar levels are controlled.
'Maybe that was needed 5 years ago, but when a person [enters] advanced age, they always need a medicine review,' she said.
An alternative pathway
Because diabetes consultations are quite short, Ms Rostov explains to patients on a lot of medicines why they would benefit from an HMR.
With only five care plan sessions allowed per year to account for services such as dietitians and podiatrist visits, it's hard to fit everything into one diabetes consultation.
'Most of them need podiatrist [appointments], so they don't want to spend their [sessions] on diabetes consultations,' she said.
'So when you offer to do an HMR through a different pathway, they're so happy.' 
Once medicine changes are made post-HMR, Ms Rostov then has the option of conducting a medicine review.
'After 3 months, I can review the patient, and [check] if their hba1c is good or still not under control,' she said.
A history with diabetes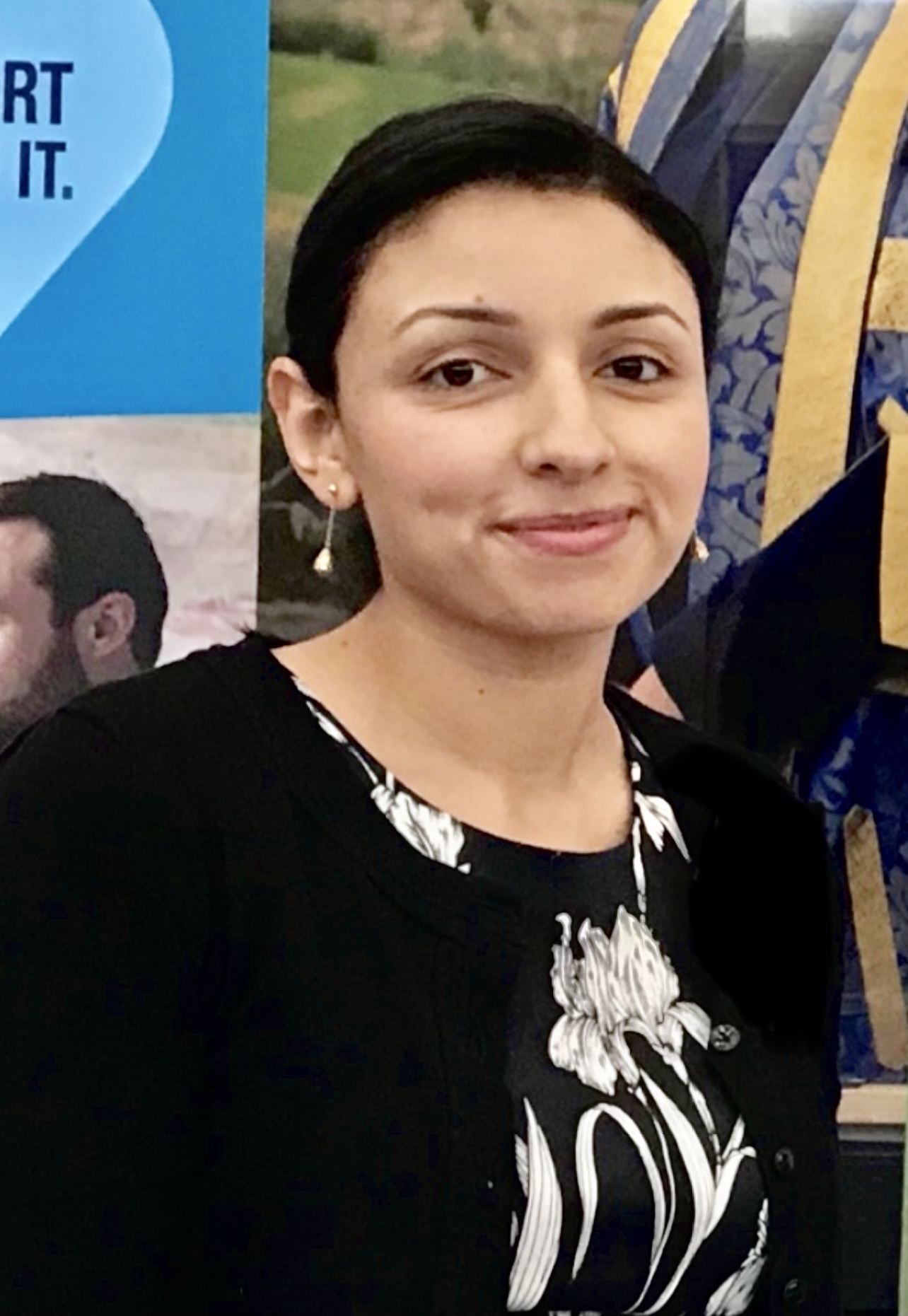 After seeing the devastating impact diabetes had on some of her family members, Adelaide-based Ms Tolba developed a passion for diabetes care.
'I saw the bad end of it, because they were overseas [in] a healthcare system that wasn't great,' she said. 
'So they had blindness and amputation happening, because of the [lack of] information or accessibility to medicine as well.'
A background in industry pharmacy with a specialisation in insulin allowed her to see how GPs manage diabetes.
Ms Tolba, who is also an accredited HMR and RMMR pharmacist, is involved in the education committee for the Graduate Certificate of Diabetes Education and Management at Flinders University. From 2016–18, she co-chaired the ADEA SA branch with fellow CDE pharmacist Julie Kha.
Like Ms Rostov, Ms Tolba used to work across five different clinics, providing consultations once a month, as well as referrals to her community pharmacy. She now works for two clinics, due to longer shifts in the pharmacy, but finds the specialist network in a GP clinic to be optimal.
'If you feel [a patient] needs to see the GP now to change their medicines, they respect that and see if they can squeeze it in,' Ms Tolba told AP.
'Or if you think [they] would benefit from the podiatrist or dietitian [appointment] you can triage with the nurse and adjust their care plan, so you can really nip things in the bud.' 
In a GP setting, Ms Tolba finds she can get to the core of her patients' issues, as they tend to open up more behind a closed door, including disclosures about their mental health.
'We tend to forget [there's] a lot of mental health issues [caused by] dealing with chronic illness,' she said.
Hold the spice
In Ms Tolbas' experience, adverse events from diabetes medicines are common, which is where a pharmacist's expertise comes in handy.
One older patient, who often cooks meals for her large family, was complaining that she was experiencing fecal incontinence after being on metformin for 10 years.
The patient, convinced the symptoms were caused by high sugars, began using incontinence pads, which spurred a cascade of other problems, including continuous urinary tract infections (UTIs).
When Ms Tolba told the patient metformin can react with fatty or spicy foods, she realised she needed to watch her diet a little more closely. 
From this simple advice, the patient's quality of life improved dramatically. Her incontinence stopped, leading her to remove the pads, which resulted in less frequent UTIs, and she can now host al fresco lunches for her family without worrying about locating a toilet.
Water works
Explaining how a medicine works can lead to greater compliance and safety, Ms Tolba finds.
When patients are prescribed dapagliflozin, for example, she emphasises the importance of staying hydrated.
'I explain with a diagram how [dapagliflozin] allows glucose to be threaded through the kidneys, and for that to work you need volume, otherwise it can cause kidney damage,' she said.
If a patient has a bout of gastro, Ms Tolba always enquires whether the vomiting or diarrhoea stopped within 24 hours. If not, she explains that metformin and empagliflozin need to be stopped during that time, because lack of fluids can again cause kidney damage. 
'[I'll say] when you can keep your fluids down, then you can reintroduce it, but keep an eye on your sugar levels at the same time,' she said.
Tips for pharmacists
When pharmacists see patients with diabetes, Ms Tolba recommends asking how they're going.
Simple things like enquiring about whether they're rotating injections and storing their medicine correctly are important, especially for long-term diabetes patients who may have forgotten these steps or have become blasé.
Pharmacists should also check in on patients' mental health, and let them know there are alternative pathways for care.
'If they need assistance, let them know it's available,' she said. 'A lot of them don't know about the counsellor or psychologist care plans.' 
Patients with diabetes may also not know they are eligible for 8 group sessions with an exercise physiologist, with Aboriginal and Torres Strait Islander patients offered 10.
'You don't actually get that information from general practice if the nurses don't feel it's necessary,' Ms Tolba said.
It's also worth checking whether type 1 diabetes patients with concession cards know they are eligible for a free glucose monitoring system, Ms Rostov added.
'[This helps them] manage their diabetes and insulin much better, because now they don't need to prick their finger 1,000 times a day,' she said.