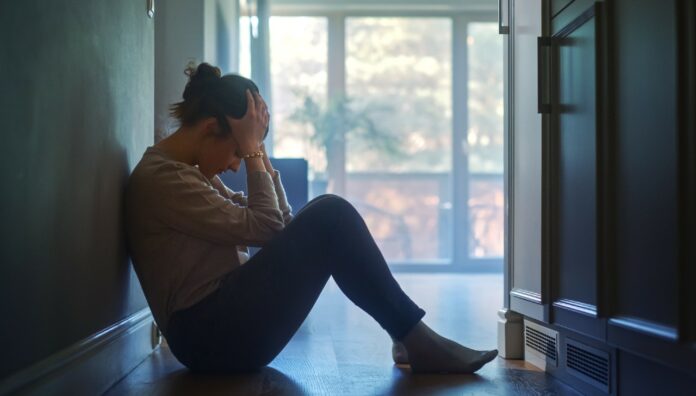 Opportunistic interventions by community pharmacists can provide support to people affected by family and domestic violence (FDV).
But appropriate training is key, according to the results of a new pilot program.
The pilot program – to train pharmacists to notice when people may be experiencing FDV – was part of a year-long collaboration between Curtin University and the Western Australia-based, not-for-profit organisation Preventing Violence Against Women (PVAW). Almost 70 pharmacists, interns and pharmacy students participated.
With the annual Walk Against Family Violence (WAFV) – on Friday (25 November) in Melbourne – approaching, Parliament House in Canberra will also be lit up in orange on Friday for the International Day for the Elimination of Violence Against Women.
In addition, the Malcolm Fraser Bridge and the Canberra Times fountain will remain illuminated for the UN Women's Orange the World campaign, which forms part of 16 Days of Activism Against Gender-Based Violence.
PSA National President, community pharmacist and Curtin University academic Dr Fei Sim FPS is an advocate for FDV prevention and upskilling pharmacists.
'We know that pharmacists are accessible and that the demand is there – people already utilise pharmacies as a safe place to go to for health-related help,' Dr Sim said.
'Early discussions with our research participants indicated that pharmacists would like to do more but needed training on how best to approach these situations, what to say, what not to say, and where to refer. Therefore, leveraging this existing health infrastructure in the community to achieve better awareness and public education about FDV, and how pharmacists might be able to support someone who is experiencing or has experienced FDV is really vital,' she said.
Accessibility is critical for people seeking timely support and assistance for FDV and abuse. More than a third of people who experience FDV were not able to seek the support they required due to the COVID-19 restrictions and curfews, according to a federal Government submission by the Australian Institute of Criminology. The Australian Bureau of Statistics data also reports that FDV-related incidents increased by 13% during 2021.
Throughout almost 3 years of bushfires, floods and the worst of the COVID-19 pandemic, pharmacists have provided essential services, remaining one of Australia's most dedicated and accessible health professions.
Visited by Australians at least 18 times a year, with 1 in 3 regarding them as their most important health provider, pharmacists may be the only point of healthcare contact for people who experience FDV, especially in rural and remote areas.
Opportunistic interventions
The West Australian Department of Communities provided a $247,000 grant for the community research project, which focused on developing, piloting and refining a customised FDV training program for community pharmacists, interns and pharmacy students.
The project collaborators included experts from PVAW, Lifeline WA, the PSA's WA branch, and pharmacist researchers at Curtin University. Two experienced West Australian pharmacists, Bronwen Wright and Lisa Whitmore, managed the project.
Upskilling pharmacists
Part of the initial stage of the project involved focus group discussions. 'This included consulting with consumers – those who have experienced FDV – as well as advocates and industry representatives in this space. This gave us a customised perspective,' Mrs Wright said.
'Closely listening and then being able to incorporate peoples' thoughts, experiences, and opinions into the [pilot] training program was paramount,' she said.
FDV experts through Lifeline WA developed the pilot program, which took place between May and July this year, with input from project collaborators and research participants. Training was Australian Pharmacy Council-accredited for pharmacists who can obtain up to 10 group 2 CPD points once completed.
'It can be challenging to condense so much important information into a comprehensive pilot training program while being able to maintain a learner's attention and interest,' Ms Whitmore said. 'However, 1 hour of online pre-learning and a 4-hour virtual interactive workshop [with adequate breaks], appeared to be well accepted by the majority of those who provided feedback.'
Tools and information in the program included components such as the 'Notice and identify, Act, Connect and Care for yourself (N.A.C.C.) model, and something that was practised through interactive pharmacy-specific role plays in a safe and supported environment with trained FDV experts', Dr Sim said.
More than 85% of respondents reported that pharmacists should undergo the training.
'We found that after the pilot training, pharmacists' understanding about the many facets of FDV significantly increased, as too did their confidence and skills to notice or identify someone who may be in need of support, start a conversation, act, and connect the person(s) to the most appropriate support services,' Ms Whitmore said of both rural and remote and metropolitan-based pharmacists.
'This project … gives us a strong framework to develop training for other health professionals or specific 'top up' support training for a pharmacy's key demographics, for example First Nations people and [Culturally and Linguistically Diverse] CALD communities,' Ms Taylor said.
How can pharmacists help?
Pharmacists can connect individuals facing FDV to the right support, but at the same time ask themselves if they are adequately trained and knowledgeable enough to act.
'Completing the FDV training is important because if someone was to act without adequate and appropriate training for their particular work environment, the person trying to help may inadvertently harm others or put themselves in harm's way,' Ms Wright said.
'Pharmacists are already faced with people … who may be experiencing FDV but often … may not know how to safely approach the situation. We recommend specific workplace training to ensure that pharmacists have the knowledge and skills to respond confidently and safely to concerns around FDV,' Dr Sim said.
She recommends accessing credible training, such as that delivered in the pilot that can help pharmacists 'to better understand FDV and what it encompasses, including what the impacts are'.
'Training will help individual pharmacists to respond in an evidence-based, informed way which will support the person who may be experiencing FDV,' she said.
Ms Taylor reminded pharmacists that if they are worried about safety in their own or others' relationships, please contact 1800 RESPECT (1800 737 732) or Lifeline 13 11 14.