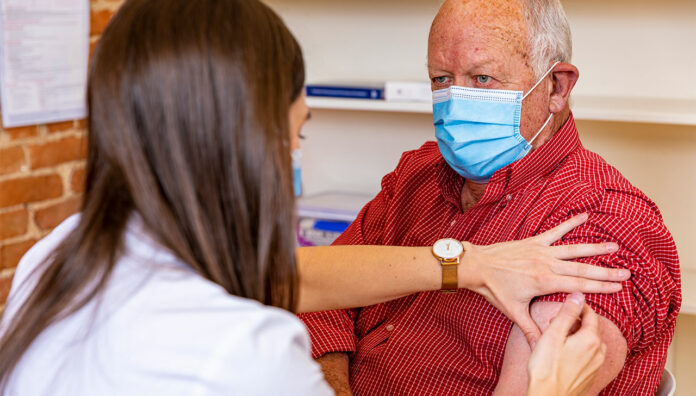 Winter might be over but that doesn't mean the COVID-19 pandemic is, warns the Immunisation Coalition in a new campaign urging Australians to get vaccinated.
The 'Take it From Me' campaign encourages all patients who are not up to date with their booster doses to visit their pharmacist or GP to get vaccinated against COVID-19.
Fewer than three in four Australians aged 16 years and over have had three or more COVID-19 vaccination doses.
A recent survey of GPs by Healthed found the main reason behind vaccine complacency is that people think the pandemic is over. However, as of 6 September, there are more than 90,000 active cases of COVID-19 in Australia. 
The health consequences of COVID-19 are also ongoing. Respiratory physician Associate Professor Lou Irving, a member of the Immunisation Coalition's Scientific Advisory Committee, regularly sees patients battling long COVID at the Royal Melbourne Hospital Post-COVID Clinic, with respiratory specialists seeing up to 12 patients a week. 
Hospitalisations from COVID-19 infections also remain steady, with 2,599 Australians currently admitted, with 77 in intensive care units.
Vaccination is critical to protecting people against the long and short impacts of COVID-19, including severe illness, hospitalisation and long COVID, said A/Prof Irving.
Pharmacists critical to vaccine uptake
Pharmacists can help to drive the campaign because of their important role in the community, which has only increased in significance since pharmacists began providing vaccinations, said CEO of the Immunisation Coalition Kim Sampson.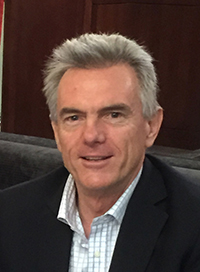 'People are increasingly aware that you can go to a pharmacy for a vaccination,' he told Australian Pharmacist. 'So we encourage pharmacists to remind customers when they come in, and ideally ask, "Are you fully vaccinated against COVID-19?"'
Pharmacists are well placed to encourage patients to keep up to date with booster doses because of their accessibility, he said.
'In the first year pharmacists were able to provide influenza vaccinations, 40% of recipients were having flu shots for the very first time,' he said.
'When we've run consumer surveys, one of the big reasons people go to the pharmacy is purely because of access, so I imagine the same would apply to COVID vaccines.'
Co-administration of  COVID-19 and influenza vaccines also increases uptake of each vaccine and protection against both diseases, states the International Pharmaceutical Federation's new guideline Optimising vaccination through coadministration of influenza and COVID-19 vaccines: Guidance for pharmacists.
Never too late to get vaccinated
It's important that patients know it's not too late to get their third or fourth dose of a COVID-19 vaccine, said PSA National President Dr Fei Sim.
Pharmacists are the most accessible healthcare professionals, with the average Australian visiting a community pharmacy 18 times every year.
'That's 18 opportunities to speak with patients about vaccination,' she said. 'Every time a person from the community enters the pharmacy, it is an opportunity for us to make an impact.'
With the ongoing GP access crisis and the closing of the state-run vaccination clinics, Dr Sim said community pharmacists as primary healthcare providers are best placed to provide COVID-19 vaccinations.
'As a part of the wider healthcare sector, we need to remind everyone in our community to be vigilant to protect our most vulnerable.'
Protection against COVID-19 infection, severe disease and death appears to wane over time, she said, which is why the Australian Technical Advisory Group on Immunisation recommends patients receive a booster dose 3 months after the primary vaccination course.
But as spring begins, Dr Sim said most Australians would have received their previous doses of COVID-19 vaccines earlier in the year. 
'As pharmacists, we should be asking everyone who walks into our pharmacy whether they have received their booster doses, and if not, engage in a conversation and encourage vaccination,' she said. 
'The best vaccination is the one in your arm, and as healthcare professionals we should all be encouraging patients to be fully vaccinated against COVID-19 – whether that means three doses or four.'
Vaccine demand has dropped, pharmacist reports
When the Winter Dose first became available to patients aged 30 and over in July, Canberra-based pharmacist Mandy Wang MPS said her pharmacy experienced a 'massive uptake' in bookings.
'But ever since, there has been some complacency and I've noticed a significant drop-off in people getting their winter doses,' she said.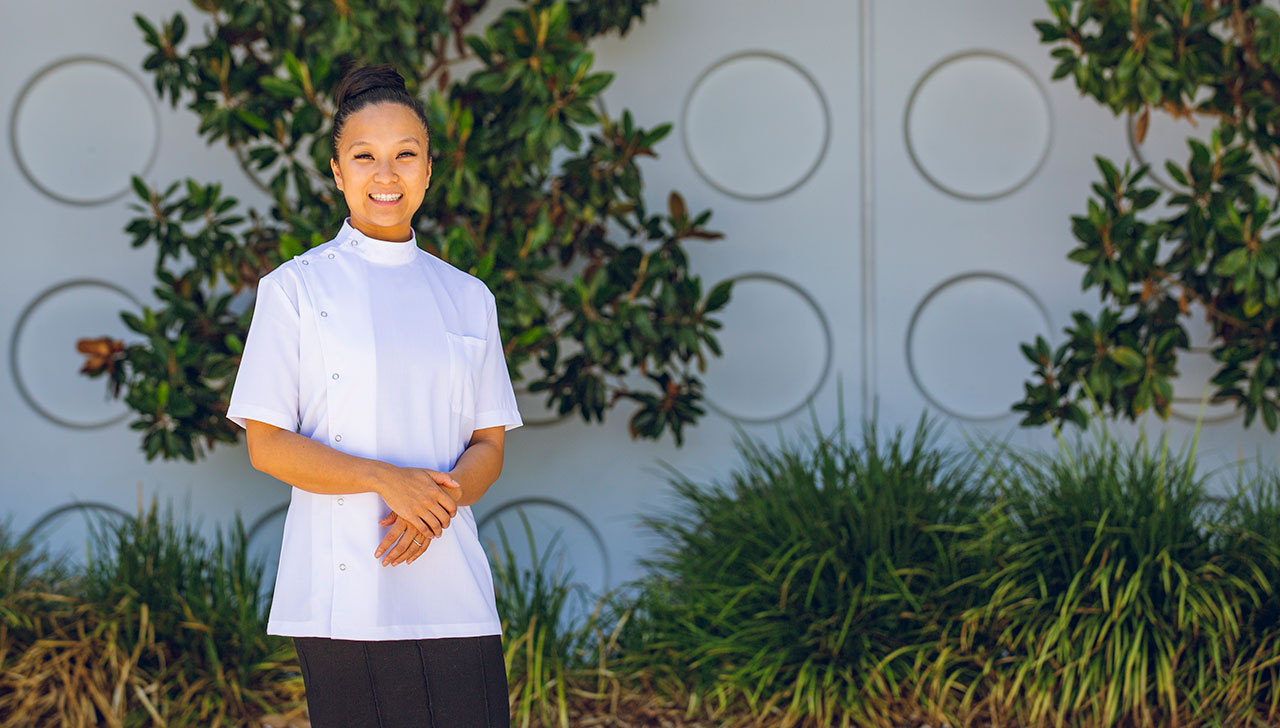 There are a couple of key reasons why her pharmacy, which primarily caters to older patients and young families, has experienced a drop in demand, Ms Wang believes.
'There has been an increase in [COVID-19] infection rates, so that has [prevented] people from getting the fourth dose because the current recommendation is that you have to wait 12 weeks from the date of infection before you get the next booster shot,' she said.
Patients might also be putting off their booster dose until new vaccines come on the market, including Moderna's bivalent COVID-19 vaccine, provisionally approved by the Therapeutic Goods Administration last week.
'I've heard a few people mention the intranasal vaccine that's currently under development as well,' Ms Wang said.
'[It's] my job to explain to the community that these newer vaccines are not [yet] available to the public and they really should get a fourth dose to cover themselves until the newer vaccines come out.' 
Ms Wang makes sure to initiate a conversation about vaccination when patients come in for their prescriptions, particularly when they are taking blood pressure or respiratory medicines.
'[I'll] ask, "Have you considered having a fourth dose or have you had your fourth dose already" and just gauge their response,' she said.
'For example, if someone says "No, I haven't had my fourth dose because I'm waiting for the bivalent vaccine to come out" that's an opportunity to advise them that their protection against COVID-19 wanes over time, so it's important to keep up to date with their boosters while we're waiting for [new] vaccines to come through.'
As the seasons change, Ms Wang said it's important to remind patients that COVID-19 infections occur all year round.
'Protect yourself. Be vigilant. Especially since we're coming into the silly season, when people are going to be out and about, and there will be more crowds and people going on holidays,' she said.
'We still have to be very careful about personal hygiene and protecting ourselves to the best of our ability.'
Boost your knowledge of mRNA vaccines by participating in the PSA webinar mRNA medicine changing the world – emerging evidence and latest updates on 14 September. Register now to attend.