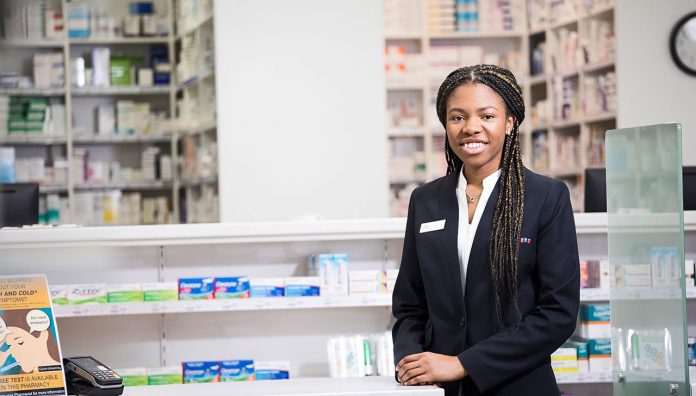 After a summer of bushfires, the outbreak of a novel coronavirus in China (later named COVID-19) was reported in January. Since then COVID-19 transmission within Australia has been sustained, with significant public health measures invoked to slow its transmission.*
Infectious disease outbreaks create fear and uncertainty. In times of uncertainty, Australians look to leadership from health professionals for trusted advice, care and help to interpret information in the media, particularly social media.
I am proud of what our profession has already done. It is vitally important your messaging to our community is evidence-based and consistent with the latest public health messaging. I thank pharmacists for doing this across the country. The PSA has established a dedicated website which contains the latest advice and guidance for pharmacists, as well as links to current public health messages.
I am proud to lead PSA's ongoing collaborative work with governments to ensure pharmacists are well informed and that the role of pharmacists is incorporated appropriately into response plans. For too long we haven't been involved in pandemic and disaster planning. Finally, though still a challenge, our role and necessity is being realised. Governments at all levels have recognised primary care services providers will manage more patients presenting with COVID-19 symptoms as it progresses and are working with professional bodies to inform their response.
We have been in numerous discussions with senior Department of Health officials and the Health Minister's office to discuss effective pandemic responses. The PSA, with the Pharmacy Guild, has been active in informing the government's response on issues of medicine shortages, supply and use of Personal Protective Equipment (PPE), consistency of communication and messaging and the potential impacts of COVID-19 on business continuity for primary care services.
As the impact of the COVID-19 pandemic evolves, public health measures and pharmacists' roles in them will change. Early announcements, such as the Home Medicine Service, reflect confidence in the flexibility of pharmacists and our community pharmacy network to respond to community needs as they arise.
I encourage you to proactively stay abreast of public health messaging, as well as engage with updates from PSA via our dedicated website, email and social media, to enable you to fulfil your vital role as leaders in the community during this health emergency.
Voting for your profession's future
Following nominations in March, PSA branch committee elections (where required) will be held in the coming month. Voting for elections opens on 14 April and closes 11 May.
There has never been a more important time for Australian pharmacists to have diverse, representative branch committees representing their professional interests. The profession is more diverse than ever in its practice setting, gender, ethnic, age, cultural, geographical and remuneration profile.
I urge you and all members to treasure your vote, be active in the electoral process and vote wisely for the pharmacists you want to represent your professional interests and the wider interests of your profession on your branch committee.
* At the time of writing
For more information: www.psa.org.au/coronavirus/
ASSOCIATE PROFESSOR Chris Freeman FPS, BPharm, GDipClinPharm, PhD, AACPA, AdvPracPharm, BCACP, MAICD