Since Christmas, the NSW south coast, East Gippsland, the Hume region and Portland in Victoria and Kangaroo Island off South Australia have been devastated by bushfires resulting in 28 deaths, more than 6.5 million hectares of land burnt – the size of South Korea – and the destruction or damage of about 3,000 homes.
Challenges to pharmacy services have included loss of power, road closures, reduced staff access to workplaces, provision of medicines to displaced people without prescriptions or money and stock shortages. Smoky conditions have increased the risk of asthma for vulnerable patients.
Kangaroo Island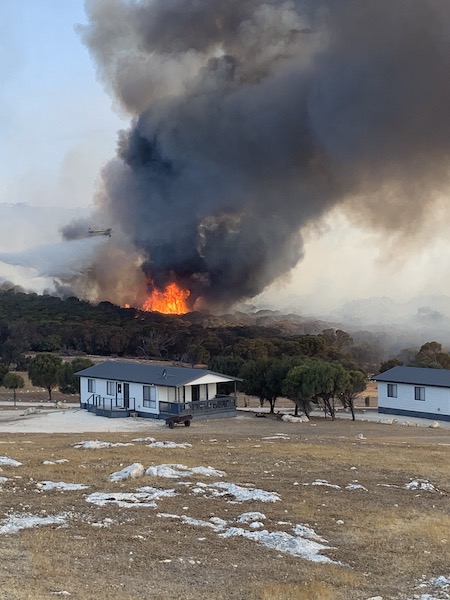 Already one-third devastated by fires including major tourism infrastructure, Australia's third largest island benefited from rain on Friday, but residents remain on guard with higher temperatures predicted later this week.
The pharmacist-in-charge at Kildea Pharmacy in Kingscote, Patrick Tiong MPS, told Australian Pharmacist that community members had rallied in support of one another.
Last week, tourists and locals alike, during the busiest period of the year, were evacuated to the mainland. Mr Tiong needed to make emergency deliveries, including supplying asthma inhalers to the local hospital, and dispense after-hours to evacuees. Some medicines were provided without prescriptions.
'We often have to rely on the goodwill of and to trust patients during tough times and hope to be paid later,' Mr Tiong said.
Emergency dispensing rulings should rectify this situation.
After the devastating effect of the fires on wildlife and livestock, pharmacy staff and the community rallied to provide necessities for local fauna including dressings and saline irrigations with donations of expired stock and via a community account paid for by the pharmacy staff and community. Personal care products were given to people in need, and discounts on certain over-the-counter (OTC) medicines offered.
Mr Tiong was thankful that Nick Panayiaris, the Pharmacy Guild's SA Branch President, established a local bushfire relief appeal.
Kildea Pharmacy had procedures in place to respond to bushfires but they didn't need to be activated. Power was not lost and data backups were in 'cloud-storage'.
It's been an emotional time for many in the profession, including Mr Tiong, but, 'as pharmacists, we have an obligation … to act in the patient's best interest and ensure continuity of care and supply'. A good relationship with the local hospital and doctors also helps.
Asthma risk
Bushfires have increased the risk of asthma in vulnerable people due to smoke, ash and poor air quality. Professor Sinthia Bosnic-Anticevich MPS, Research Leader of the Quality Use of Respiratory Medicines Group at the University of Sydney's Woolcock Institute, told Australian Pharmacist that it is more important than ever to speak to patients with asthma in the pharmacy.
Professor Bosnic-Anticevich, who is also a pharmacist, stressed that patients need to be on top of their condition and to monitor how they feel and how much reliever they are using – a very important indicator of asthma control.
'Many patients overestimate how well controlled their asthma actually is,' she said. 'This puts them in a very vulnerable position during times like this, when the air quality is poor and their asthma can flare up very quickly.'
Her advice comes as a recent study from the Woolcock Institute found that more than 70% of people with asthma believe they are managing their condition, when they are not.1
'It is critical that people with asthma have and are using their preventer regularly and correctly.'
Professor Bosnic-Anticevich said it is also important for patients to know they are able to access vital medicines at regular prices without a prescription in an emergency.
P2 masks are being supplied from the National Medical Stockpile to protect people, including Defence Force personnel in bushfire-affected areas. Masks provided or reserved since the bushfires started now total almost 3.5 million, according to the Minister for Health, Greg Hunt, with resupplies underway.2
Supply issues
Hazardous conditions and road closures have affected deliveries in numerous areas, exacerbating stock shortages. A national infrastructure network involving governments and military services was deployed, ensuring cross-border capabilities by air and sea, and logistics networks to support a collaborative emergency response.
Pharmacist Jenny Brichacek from Prumms Pharmacy in Pambula on the south coast of NSW reported that the supply of asthma inhalers ran out in all the town's pharmacies, around New Year at a time of increased need because of smoke following intense fires. Extra stock requests were directed to the local base hospital before supplies were flown in from Victoria. A similar situation evolved at Narooma Pharmacy about 100 kilometres further north.
Patrick Tiong on Kangaroo Island is accustomed to problems with freight deliveries across an expanse of water, so he always ensures sufficient supplies are ordered. Delays during the bushfires were solved by contacting the local airport service coordinator.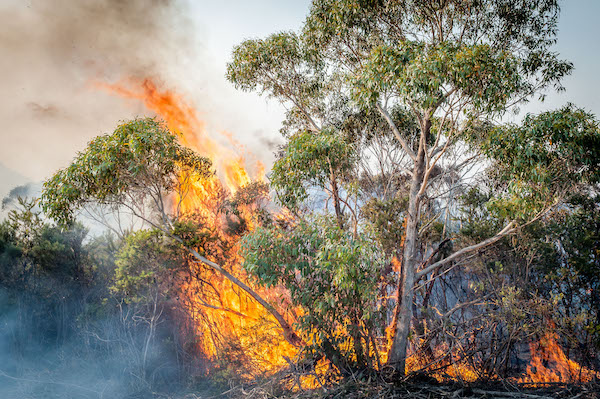 Pharmacist support
Emotionally, the toll on pharmacists in fire-ravaged areas is yet to be reckoned with, but support is available. The Pharmacists' Support Service on 1300 244 910 is available daily between 8 am and 11 pm.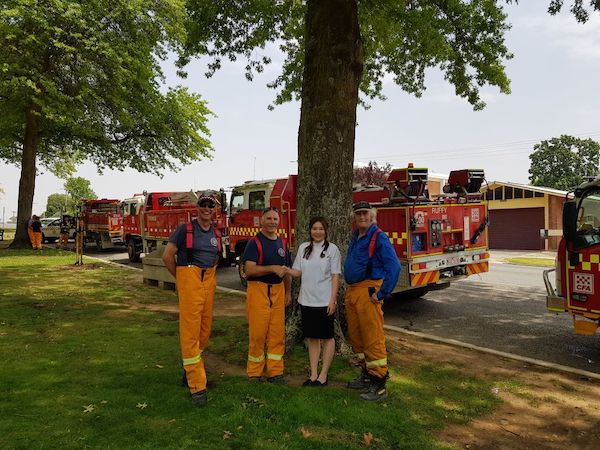 With eight affected pharmacies in NSW and Victoria, the Pharmacy Alliance has set up a bushfire appeal which aims to raise $250,000 to provide free medication and personal care items to affected communities. The alliance wants industry partners, member-owners and their customers to donate via the Alliance Pharmacy Bushfire Appeal on GoFundMe.
In addition, 50 Pharmacy Alliance member pharmacies will donate all non-prescription sales to the appeal tomorrow [Thursday] with customer donations also accepted at a number of member pharmacies across Australia.
Queensland pharmacists have also established a GoFundMe page to raise $130,000 for practical assistance to pharmacists in financial stress due to the bushfires and who have lost homes or belongings. Donations can be made to the Bushfire Relief for Community Pharmacists.
PSA President Associate Professor Chris Freeman reminds members who are experiencing challenges in delivering care to their local communities can email bushfires@psa.org.au and your requirements will be passed to the relevant State and or Commonwealth Departments.
References
Kritikos V, Price D, Papi A, et al. A multinational observational study identifying primary care patients at risk of overestimation of asthma control. Primary Care Respiratory Medicine 2019;29:43.
Number of P2 masks provided for bushfires almost 3.5 million. Media Release. Greg Hunt MP. 2020 Jan 10.