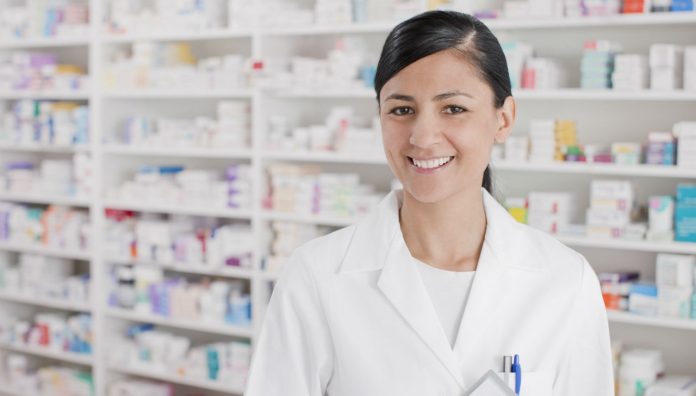 PSA is redoubling our efforts to ensure fair remuneration for pharmacists that reflects our training and expertise.
The launch of Pharmacists in 2023 in February 2019 was the culmination of two years of work to advance roles, recognition and remuneration for pharmacists and improve the health of all Australians. At the launch, it was pleasing to hear the Minister for Health publicly commit to PSA being a signatory to the Seventh Community Pharmacy Agreement (7CPA).
'As we look forward to pharmacy in 2023, the goal is the integrated role of pharmacists practising to their full scope,' said Minister Greg Hunt. 'We will now work with you on these recommendations … and I make this commitment that you (PSA) will be the signatories for the first time for the 7CPA.'
While this may have come as a surprise to some, it was no surprise to PSA as the Minister confirmed this to PSA in late 2018.
This announcement is a recognition of the role that PSA has in ensuring pharmacists have representation at the negotiating table, and that we achieve the best outcome for pharmacists, patients and for our health system. Mr Hunt also committed to building expanded scope of practice for pharmacists into the 7CPA so that pharmacists will be increasingly involved in preventive health.
PSA takes our role in the agreement very seriously. It is an announcement that we have sought in previous CPAs and is in response to the Review of Pharmacy Remuneration and Regulation that recommended PSA be included in the CPA negotiations.
While there are some actions in Pharmacists in 2023 that are broader than the CPA, we have highlighted a number of key actions that should be considered as part of the CPA, and Pharmacists in 2023 will help us frame the services and structure of the CPA. PSA is taking a leadership role in medicine safety. We recently showed in our Medicine Safety: Take Care report just how many Australians are affected by medicine misuse, leading to 650,000 presentations to hospitals each year. Pharmacists in 2023 and the services that are included in the 7CPA should be focused on addressing the significant issues we have with medicine safety in Australia.
Minister Hunt's announcement is a confirmation of the work PSA has done over many years to expand the role of pharmacists. Recently, we have achieved major steps towards making that happen.
I would also highlight our submission to the Fair Work Commission's (FWC) four yearly review of the Pharmacy Industry Award 2010, which late last year rejected a remuneration rise in the pharmacist award. While this was a blow to the profession, the FWC did accept other grounds such as medication reviews for potentially increased remuneration.
PSA stated that current remuneration should be increased to reflect accredited pharmacists' additional training, experience and responsibility. The FWC found that there should be an 'allowance' paid for an accredited pharmacist to conduct medication reviews. PSA's submission is detailed on the next page.
Pharmacists and pharmacy owners tell me day in and day out that they want to be fairly remunerated, and pharmacy owners want to be able to pay employee pharmacists better. Nearly 12 months from the start of the next agreement, there is no better time to be attempting to lift the pay of pharmacists, so we can reflect that in the next Community Pharmacy Agreement.
DR CHRIS FREEMAN FPS, BPharm, GDipClinPharm, PhD, AACPA, AdvPracPharm, BCACP, MAICD