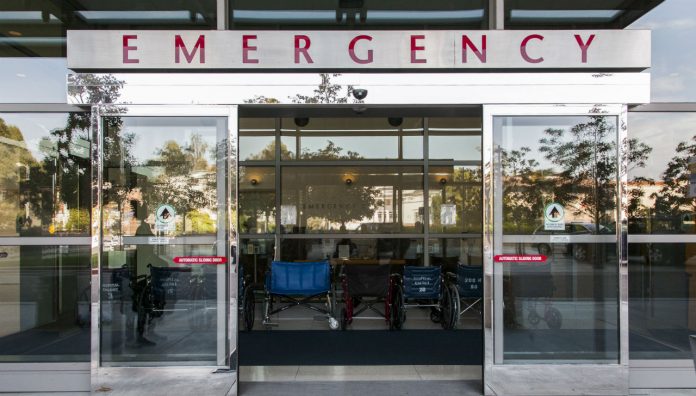 Emergency department (ED) presentations for non-urgent care can be lessened through improved healthcare services in the community, a new report has found.
The Australian Institute of Health and Welfare report sought to understand who uses emergency services and for what reason to ensure that the right services are delivered when needed. In-hours and after-hours use of emergency services were analysed by the individual's residence and the urgency of the care required.
Data sources included the National Non-admitted Patient Emergency Department Care Database between 2015–2018, the ABS Australian Bureau of Statistics (ABS) and Estimated Resident Population (ERP) from 2001, 2015, 2016 and 2017.1
Measures of non-urgent care were based on the 2018 National Health Agreement (NHA) indicator and were defined as presentations that:
did not involve arrival by ambulance

were assessed upon arrival as needing semi or non-urgent care

were discharged without needing further hospital care.1
The report found that between 2017–2018, 37% (2.9 million) ED presentations were for non-urgent care. There was a higher rate of presentations from regional Primary Health Network (PHN) areas than urban PHN areas (152 versus 92 per 1000 people respectively), although within urban areas there were varied levels of presentations.
Although the national rate of presentations has dropped marginally over the last three years (from 118 to 117 per 1,000 people), this change only occurred across after-hours presentations (58 per 1,000 people to 56 per 1,000 people. In fact, in-hours presentations rose across this time frame, from 60.5 per 1,000 people to 61.1 per 1,000 people.
In terms of demographics, presentations were more prevalent in men (52% in 2017–2018), children under 15 (181 per 1,000 compared with 117 per 1,000 from the general population) and those in urban, lower socioeconomic areas (84 per 1,000 versus 107 per 1,000 people in wealthier areas).1
The report stated that non-urgent urgency care may be avoidable through provision of other appropriate health services in the community. So what is the pharmacist's role?
Expanding services
Action 6 in PSA's Pharmacists in 2023 report said that building upon the established accessibility of community pharmacies in the primary health care space will improve the community's access to health services – lessening the burden on other healthcare providers such as hospitals. 
Improved access to healthcare across the country will reduce government costs associated with the delivery of care, said the report.2
Widening consumer access to healthcare through community pharmacies requires:
the support to deliver specific primary healthcare services, including formalised triage and referral

federal and state run awareness campaigns about pharmacists' capability to perform primary healthcare interventions. 

utilising pharmacists' skills to better tackle population health priorities, along with evidence-based screening and risk assessment for priority health areas.2
The availability of late-night pharmacy services, such as through Victoria's 24/7 Supercare pharmacies, can help to reduce the rising number of after-hours ED presentations. Supercare pharmacies have a pharmacist onsite all hours along with a free nursing service from 6–10pm to assist with presentations of mild temperatures, allergies, rashes, minor cuts and burns, strains and sprains, nausea and gastro.
Professor Charlie Benrimoj, former Head of the UTS Graduate School of Health said that there are many ED presentations that can be transferable to pharmacy practice.
'Anywhere between 5–8% [national versus international figure] of ED presentations could actually be dealt with in pharmacy. And that's just looking at the current range of pharmacy competencies,' Professor Benrimoj said.
'People are going to ED for the same sort of ailments that bring others into pharmacies, such as headaches, earaches, coughs and colds, temperatures – but they have somehow been influenced to go to ED. 
'It could certainly be promoted, that instead of going to ED, people can attend a pharmacy to treat these types of conditions,' he said.
Professor Benrimoj said that structured protocols need to be developed in agreement with EDs and general practitioners, so that non-urgent care can be shifted to pharmacies. 
'For example, in after hours pharmacies, we could be training pharmacists to deal with a whole range of non-urgent conditions that are being dealt with in ED – such as stitches for minor wounds.' he said.
'Currently In Wales, they have started a course for pharmacists to treat a range of conditions such as sprains, stitching and wound dressing – services that are commonly performed in ED.'
Professor Benrimoj said that pharmacists could also act as a triage. 
'Before going to ED, people could come to the pharmacy and through a range of protocols, it could be determined what level of care they need. Patients could be assessed much more quickly in this way than they would be in ED,' he said
Medicine safety
Although data around the reasons for presentations was not made available, we do know that there are 250,000 preventable hospital presentations made annually due to medication-related problems, courtesy of PSA's Medicine Safety: Take Care report.2
To combat this problem, Action 1 in the 2023 report said that by allowing pharmacists to have greater responsibility and accountability for medicine safety, these numbers can be reduced. 
That means 'all pharmacists must be empowered to support safe prescribing, facilitated to review patient safety when dispensing medicines and be more active in talking with consumers about using their medicines wisely'.2
In action, this means:
recognition of medicine safety as a National Health Priority Area, which Federal Minister for Health Greg Hunt

announced at PSA19

is already in the works

practice changes and workplace reform, such as reviewal of clinical coding and/or documentation classification, in community pharmacies that will allow for a greater focus on preventing medicine misadventure

a coordinated, nation-wide pharmacovigilance program.
Making pharmacists more accountable for medicine safety will reduce the burden costs on the healthcare system, the report stated.2
Increasing pharmacists' scope of practice through these actions while improving community awareness of the availability of these services could go a long way in reducing the high number of preventable and non-urgent ED presentations.
References
Australian Institute of Health and Welfare. Use of emergency departments for lower urgency care: 2015–16 to 2017–18. July 2019. At:

https://www.aihw.gov.au/reports/health-care-quality-performance/use-of-emergency-departments-for-lower-urgency-car/contents/summary
Pharmaceutical Society of Australia. Pharmacists in 2023: For patients, for our profession, for Australia's health system. January 2019. At: https://www.psa.org.au/wp-content/uploads/2019/02/Pharmacists-In-2023-digital.pdf