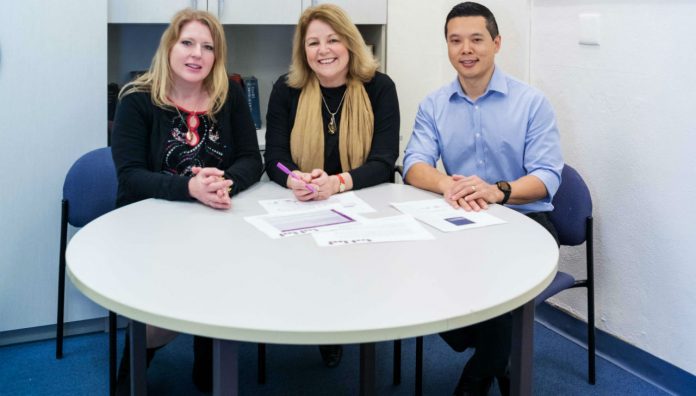 Deirdre Criddle FPS is a complex care coordinator pharmacist at Sir Charles Gairdner Hospital in WA, and also a senior pharmacist steering professional services and development. It keeps her busy – and inspired.
Can you tell us what your complex care role entails?
It's quite new. In 2012, an inter-disciplinary team of advanced practitioners – nurses, social workers, occupational therapists, physiotherapists – were charged with improving health system navigation for complex patients. They asked Bruce Williamson, an experienced clinical pharmacist, if he could upskill them. Bruce tried to draft a program, but basically said, 'You don't need upskilling – you need a pharmacist embedded in your team.'
So he started this journey and I have been fortunate enough to follow in his footsteps since 2014. It's now three days a week in an inter-disciplinary team. I do a lot of intensive work in medication management for patients who are medically complex. It's a fantastic position, I love it, and it's growing. I think there's a huge opportunity for progression in that area – hospitals are facing such difficulty with patients becoming more complex, and pharmacists are an integral part of the solution.
What got you started in hospital settings?
I've had a varied journey. I started as a hospital pharmacist, then was with NPS MedicineWise for 14 years as an educational visiting pharmacist, which was invaluable. I branched into being an independent accredited pharmacist doing medicines reviews, and I hoped to make a career of that. But the cap came along in 2014, and that killed it. That's when I came back into hospital pharmacy at Sir Charles Gairdner. And I heard Bruce talking at a clinical pharmacy meeting about his role, and I just thought, 'Oh, I so want that job.' Everything that I had done to that point was consolidated in that role. That's what brought me back.
But I'm a bit of a jack-of-all-trades. I see the value in every aspect of our profession. It's not like this role is better than that role. I would never dream of doing anything else.
You're also a Director of the Society of Australian Hospital Pharmacists (SHPA). What are today's biggest challenges in hospital settings?
It's a very challenging environment. The need to prioritise is paramount, and that's a difficult thing. In my role as a care coordinator pharmacist you are dealing with stressed patients, and also stressed staff. They're working with insufficient resources, staffing levels are not what they should be, patient complexity is increasing … basically, they're working in a very stretched system. If you're spending all your time with your nose to the grindstone, there's no opportunity to do the reflection to ask, 'How can I do my job better?' That can only come if you're given room to breathe. Trying to get those in power to understand the value pharmacists bring to complex systems, especially to reduce medicine-related harm across the patient journey, that's where we need to go.
How would you like to see pharmacists' roles in complex care develop?
For my first two years in this role, people would say, 'What's a pharmacist doing in a complex care coordination team?' My dream now is that everyone will say, 'Where's the pharmacist?' There are people like me all across Australia, and that is so exciting. Sometimes you think you're alone, but I can guarantee you you're not.
If we have mechanisms to network, and to improve the collaboration and sharing across our profession, especially in these emerging areas of practice, it can only be a good thing.
A DAY IN THE LIFE of Deirdre Criddle, hospital pharmacist
8.00am: The day begins
Connect with the cardiology pharmacist, who updates the team on new guidelines. Take a phone call from a clinical pharmacist concerned about a patient.
9.00am: Stopovers
Visit a ward with a family, telephone interpreter in tow. Consent gained for a visit with an on-site interpreter in two days.
10.00am: Drive by
Home visit with a patient who is confused by medicine changes. I make a phone call to his GP and General Medicine Consultant to discuss. Arrange a visit with patient at GP clinic the following day to trial a dose administration aid.
12.30pm: Meetings
Meet with Head of Pharmacy Gillian Babe and Clinical Pharmacist David Lui to discuss the results of the Medicines Management Mapping Project about facilitating early post discharge using community and hospital pharmacists.
2.00pm: More meetings
Catch up with the clinical nurse leads for the Cognitive Impairment Committee to discuss content development for an education package dedicated to antipsychotics prescribed in the hospital setting.
3.00pm: And another …
Multidisciplinary team meeting with CoNeCT social worker, pain consultant and addiction specialist to discuss concerns for a patient.
4.00pm: Check in
What's new in the email inbox? Check new referrals, and plan visits for the coming week. Phone patients scheduled for an outreach visit.
9.00pm: Moonlighting
Teleconference with the International Pharmaceutical Federation (FIP) Working Group, based in the Netherlands. Final review of The pharmacist's role in beating noncommunicable diseases. High fives all round as we agree to final edits and submit to the FIP Council for approval.
Explore new paths at www.psa.org.au/careerpathways