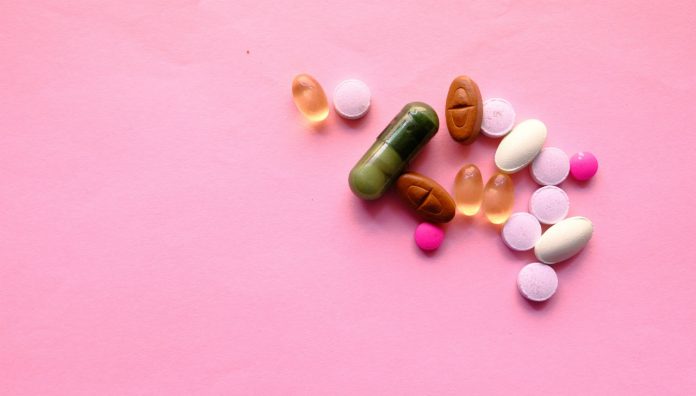 A new retrospective cohort study has found that self-poisoning, by ingesting psychotropic medicines, in Australian children and adolescents is increasing. The prescribed medicines often used in these self-harm episodes are not recommended for use in children.
The study analysed calls taken by NSW and Victorian Poisons Information centres over a period of 11 years (2006-2016). There was a 98% overall increase in the number of intentional poisonings in people aged between five and 19, with females outnumbering males at a ratio of 3:1. The data also revealed that self-poisoning is the most common form of hospitalised self-harm within the study's target age group.1
They found that from July 2012 to June 2016 the increased rate of psychotropic dispensing in individuals aged 5-14 and 15-19 had 'substantially' increased, with a 40% and 35% rise respectively, in prescriptions of selective serotonin reuptake inhibitors (SSRIs). The study indicated that there was a strong correlation between the psychotropics most commonly prescribed and the medicines used in self-harm.1
The substances most often used in self-poisonings include fluoxetine, quetiapine, sertraline and escitalopram as well as paracetamol, ibuprofen, ethanol and paracetamol/opioid combinations.1  
The authors conclude that there is a lack of evidence for the efficacy of most psychotropics in this age group and, where possible, medicines that are toxic in overdose (e.g. quetiapine, amisulpride, venlafaxine, citalopram and escitalopram) should be avoided.
The results, however, do indicate that prescribers have made some attempt to adhere to guidelines. The most prescribed psychotropic was fluoxetine, which is the first-line treatment for depression in children and adolescents.'1
Researchers suggested a range of reasons for the outcomes of the study, including the influence of marketing on prescribers, and the pervasive impact of social media on youth mental health. However, it was noted that people often self-poison with medicines that are prescribed to them, and that there is 'little evidence for the efficacy of most psychotropics in this age group.'1  
Prescribers were  advised to 'keep medicine supplies to a minimum' when prescribing psychotropics to patients who might be at risk of self-harm, and monitor signs of anxiety and depression.1
Lead author, Dr Rose Cairns of the University of Sydney's School of Pharmacy, told Australian Pharmacist that this can be done at an individual level by dispensing smaller, safer quantities of psychotropic drugs to high risk individuals. She noted that this is 'especially important' for psychotropics such as tricyclic antidepressants, venlafaxine, citalopram/escitalopram, amisulpride and quetiapine, which are toxic in overdose.
She  urged community pharmacists to be 'vigilant [by]… prevent[ing] stockpiling of excess psychotropic medicines.'
The study found that that self-poisonings with over-the-counter (OTC) medicines also occurred in the target age-group– paracetamol and ibuprofen were the top two substances used.1
Dr Cairns said pharmacists have an important role in preventing this.
'Pharmacists should ensure sale of OTC medicines includes the provision of appropriate assessment and advice. If a healthy looking young person is coming in wanting to buy large quantities of paracetamol, pharmacists should be asking why. Sale of smaller pack sizes reduces the amount a person can take in overdose. In addition, putting large packs of paracetamol in "dump bins" is of concern and the Pharmacy Board of Australia has labelled this inappropriate,' she said.
The study emphasised the importance of understanding the trend, given the evidence that self-poisoning is often an indicator of future suicide attempts. Ultimately, they called for a 'different approach' to mental illness, to more effectively meet the needs of a new generation.1 
The changing role of pharmacists in mental health could be on the horizon, however. At the Australian Pharmacy Professional Conference (APP 2019) Federal Minister for Health Greg Hunt announced the establishment of a $5 million trial program to allow pharmacists to support of patients living with mental health challenges.
References: 
Cairns R, Karanges EA, Wong A et al.

Trends in self-poisoning and psychotropic drug use in people aged 5–19 years: a population-based retrospective cohort study in Australia.

BMJ Open

2019;9(2). At: 

https://bmjopen.bmj.com/content/9/2/e026001?rss=1